Van de Beek, Havertz, Thiago & the worst 10 Premier League signings of the season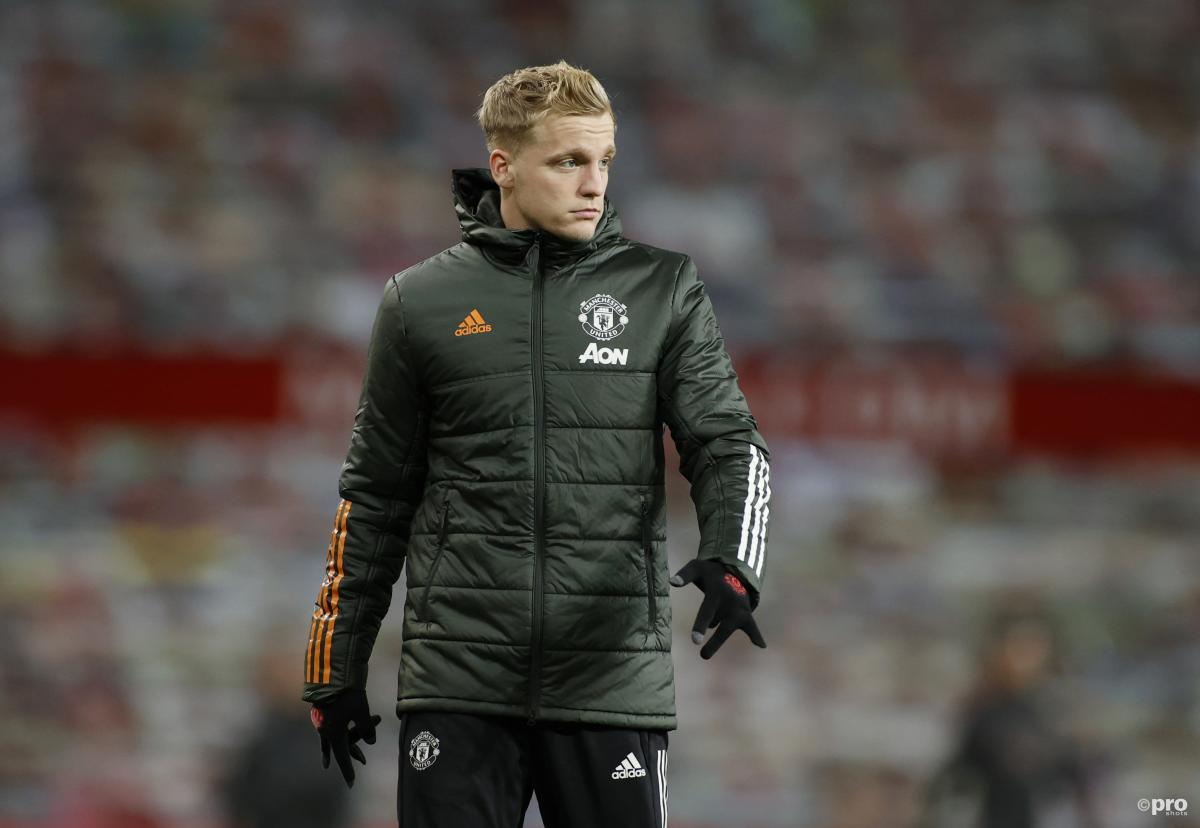 The 2020/21 Premier League season will go down as one of the strangest in history, with fans again not allowed into stadiums due to the ongoing pandemic.
The Covid-19 crisis has also had a massive impact on spending not only in the Premier League, but all around Europe. However, there was still plenty of money to be spent- and plenty to be wasted.
Here are 10 deals that did not go according to plan:
10. Nathan Ake (Bournemouth to Manchester City)
Nathan Ake was never expected to play week in, week out at Manchester City but the Dutchman has managed six appearances all season in the league, not even totalling 500 minutes.
While it hasn't all been his fault – the 26-year-old has been sidelined for most of the season with two separate hamstring injuries – £41m for six games doesn't scream value for money.
The former Chelsea defender does have time to make this move work, but for now it has been a waste of time and money, especially after City added Ruben Dias later in the window.
9. Diego Llorente (Real Sociedad to Leeds)
A Real Madrid academy graduate, a player with multiple caps for Spain, what could go wrong?
Diego Llorente appeared once for Leeds before the turn of the year and has done so just six times after it in what has been an utterly disappointing first season in England for him. Nevertheless, he did somehow manage another call-up to the national team.
The 27-year-old was fit for about a combined two weeks between the beginning of October and the end of February, and even when he has played, Leeds have lost three out of the six matches.
This could be a very short stay in England for Llorente, although a run of fitness and form between now and the end of the season could spare his blushes.
8. Rodrigo (Valencia to Leeds)
A 22-time capped Spain international, Rodrigo arrived at Leeds United as the club's most expensive ever player, with his £30 million fee overtaking Rio Ferdinand's purchase from West Ham at the beginning of the century.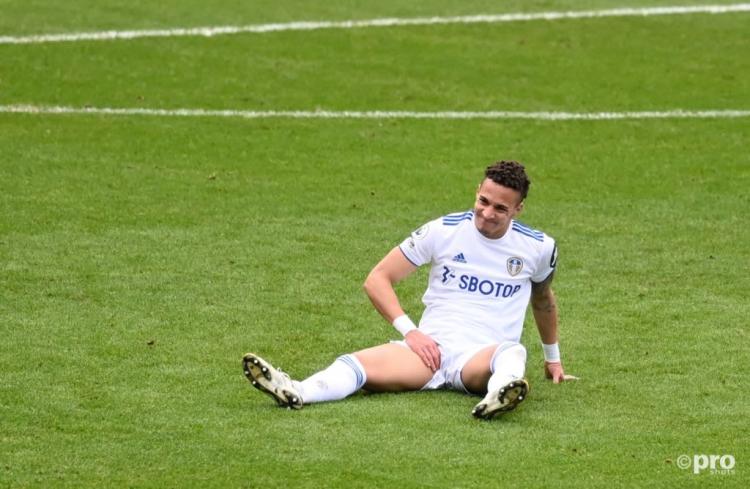 The 30-year-old has played just 20 times, with only 12 of those being from the start, scoring a measly three goals while adding one assist.
Seen as someone that would fit the Marcelo Bielsa style, this move has been a complete failure and there are even suggestions that Rodrigo wants out due to his lack of playing time.
7. Kostas Tsimikas (Olympiakos to Liverpool)
Kostas Tsimikas was Liverpool's first signing of the summer and was supposed to provide competition and, most importantly, rest to Andy Robertson when he need it throughout the season.
However, the Greek has been largely a forgotten man at Anfield, playing just six times in all competitions, including a grand total of five minutes in the Premier League.
He has been injured, ill and just generally not ready to fit into the system. Even as a back up signing, he has played nowhere near enough and his lack of availability could be cause for concern for Jurgen Klopp in the future.
6. Thiago Alcantara (Bayern Munich to Liverpool)
This was supposed to be the signing that helped Liverpool retain the Premier League title, but Thiago's beginning to life at Anfield has been nothing short of tumultuous.
After catching the eye on debut, the Spaniard tested positive for Covid-19 and in his first game after that, he was on the wrong end of Richarlison's studs and missed a further two-and-a-half months.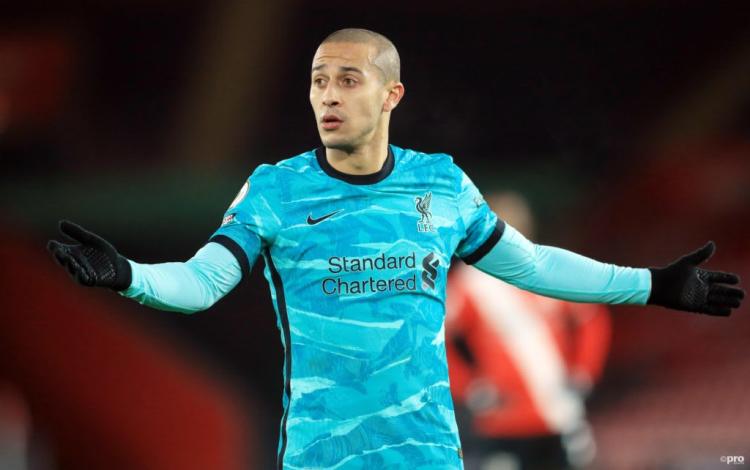 When he finally did get fit, his inclusion in the side has coincided with a horror run of form for the Reds, with the 30-year-old winning only four of his league starts while losing seven.
5. Fabio Silva (Porto to Wolves)
Unfortunately for Wolves and for Fabio Silva, the 18-year-old just doesn't seem up to the level of the Premier League at the moment.
The Portuguese wonderkid has made 23 appearances but only six of those have been from the start, and he has managed only two goals in the Premier League. For £35 million, it represents a poor return.
In fairness to him, it has been difficult coming in as a teenager and having to shoulder the responsibility for Wolves in Raul Jimenez's absence, but he just doesn't look to be fitting in.
There is still plenty of time for this move to come right, but at the moment it looks like Silva may need a loan move away to rediscover some confidence.
4. Nelson Semedo (Barcelona to Wolves)
Any time a player arrives from Barcelona, the excitement is understandably high, but for Wolves this season, there has only been disappointment surrounding Nelson Semedo.
The Portugal international came in to replace Matt Doherty after his move to Tottenham and has contributed just a single assist in 26 Premier League games.
Wolves have underperformed in the league this season and currently sit 13th on the table, with Semedo's performances hardly helping them to push up the standings and return to Europe next season.
3. Kai Havertz (Leverkusen to Chelsea)
Signed for a reported fee of £72m, few players were thrown into this season's Premier League with more buzz than former Bayer Leverkusen star Kai Havertz. However, to date, the new Chelsea signing has struggled to live up to the expectations placed on him.
While much of that has been down to factors outwith his control – the player was unfortunate enough to catch Covid-19 shortly after making the move to London – and perhaps even down to a manager that didn't even want him, Havertz still has some way to go before he can prove to be the player Chelsea fans thought they were signing last summer.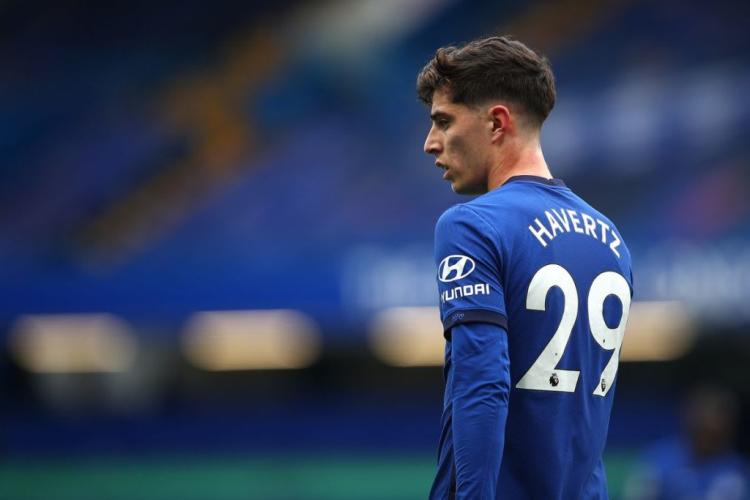 For his part, the German international has looked much better under Thomas Tuchel's guidance at Stamford Bridge, having recently picked up an assist in a recent Premier League clash with Everton, but there's no doubt that for now this transfer still looks like a poor bit of business from Chelsea.
2. Rhian Brewster (Liverpool to Sheffield United)
More often than not, deals between Premier League clubs can go spectacularly wrong but in the case of Rhian Brewster's £23.5 million move to Sheffield United it seemed as though all parties were getting what they wanted. The Blades got a striker, Brewster got game time and Liverpool – with the inclusion of a buy-back clause of £40 million – helped a young prospect continue his development.
However, in reality, this deal has been anything but ideal for Brewster or Sheffield United and has instead become the worst-case scenario for all parties involved.
After scoring 10 goals in 20 Championship games last season for Swansea, Brewster and his new club would have hoped to see him hit the ground running in the Premier League. Instead, the 20-year-old striker has failed to score a single goal in 20 Premier League appearances.
Perhaps the young England striker may refind his form when he and his club undoubtedly return to the Championship next season, but that certainly wasn't what anyone had planned when he joined last summer.
1. Donny van de Beek (Ajax to Man Utd)
Big things were expected of the Netherlands attacking midfielder when Man United shelled out up to €45m to take him from Ajax last summer.
However, Van de Beek has proven to be the biggest flop of the Premier League season. He has scored just one goal – and registered one assist – in all competitions and has fallen well down the pecking order at the club.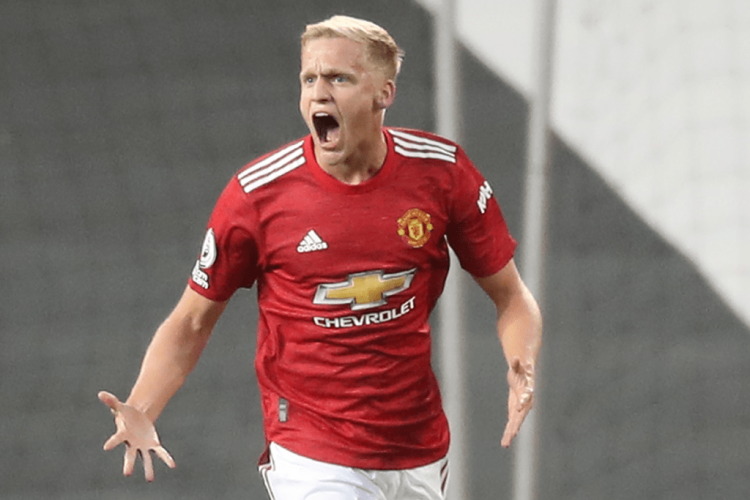 Although Ole Gunnar Solskjaer insists publicly that he believes in the 23-year-old looking ahead to the future, the fact he has been granted just two Premier League starts suggests a different story.
He has made just three substitute league appearances tallying 63 minutes in 2021 and he looks like a player who has lost all of his confidence.