Klopp hits back on Kabak: 'He is an amazing talent'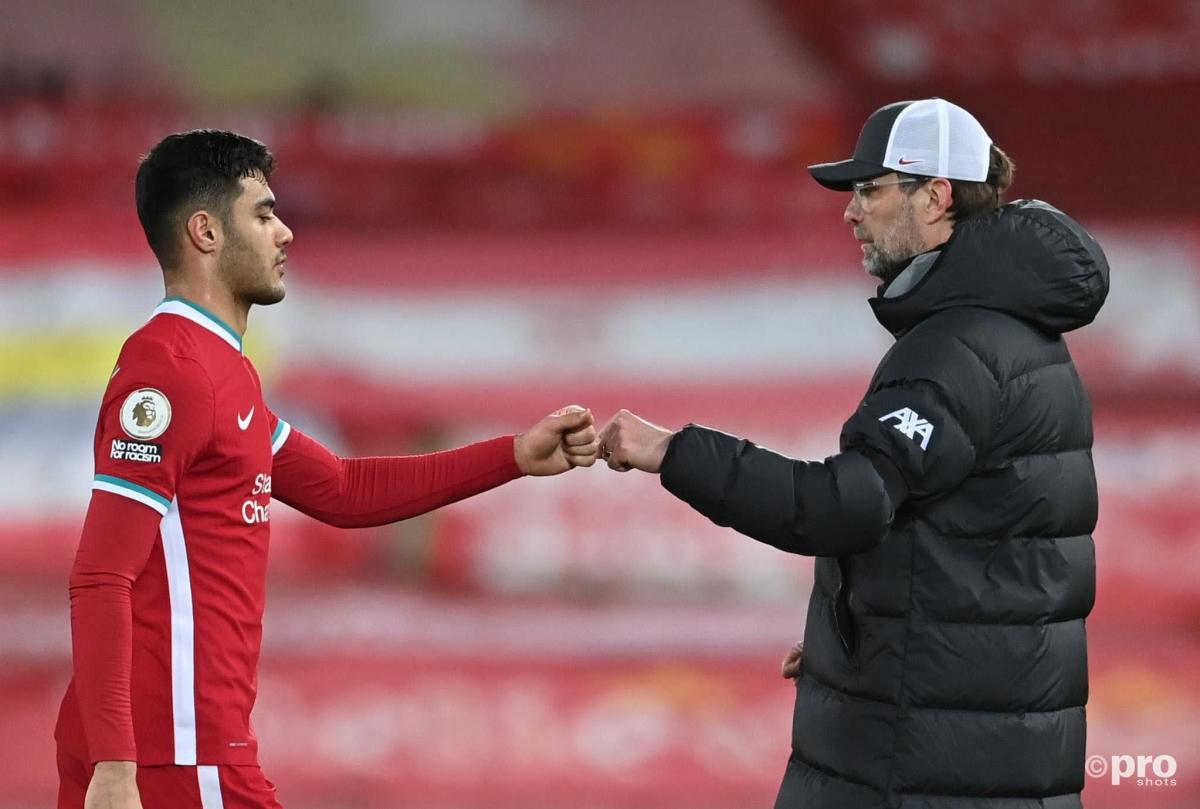 Liverpool boss Jurgen Klopp has hit back after the performances of recent signing Ozan Kabak were criticised.
Kabak joined the Premier League champions, who have been dealing with a defensive injury crisis, right at the end of the January transfer window.
READ MORE: Liverpool told to sell four players and fund audacious Haaland move
The 20-year-old was brought in from Schalke on an initial loan move with a buy option that could be worth up to £26.5 million.
Liverpool injuries to the likes of Virgil van Dijk, Joel Matip and Joe Gomez mean Kabak has been thrown straight into the team.
Defender Kabak has already played six matches for the Reds.
Even though he has come under fire for some performances as Liverpool slump down to eighth in the table, Klopp believes the opposite is true.
"I didn't see that as a problem yet, to be honest," said Klopp ahead of Monday's away match with Wolves.
"So, I heard, I didn't read it but I heard, there was some criticism when Ozan came and started playing and stuff like this.
"This is the world we are living in.
"You bring in a 20-year-old boy and everybody wants him to sort all our problems in one second and you don't give him time at all.
"We don't and we didn't see it that way – and we are quite critical with ourselves and with the boys as well.
"Ozan played from the first moment on really good.
"Did he play as good as he can? His best performance ever? Probably not. Would it be possible?
"We spoke about Ben [Davies], how difficult these kind of things are, but Ozan played pretty much immediately. That makes it really tricky."
Liverpool 'completely happy' with Kabak
Klopp says he has already seen enough to be convinced by Kabak, and does not need to wait to see him alongside Van Dijk before being sure.
The Liverpool boss added: "He tries to adapt and when you try to adapt in these moments, you cannot be yourself naturally because you try to adapt to other people.
"So it takes a while [for] a team who can do both, adapting to the others and being yourself.
"But I'm completely happy with the performances so far. Of course, everybody knew – he is 20 years old – he is an amazing talent.
"So I don't think that's a problem, that we cannot judge him next to Virgil or Joel or Joe. We see what we need to see."