'I decided to go away' – Kevin De Bruyne explains Chelsea exit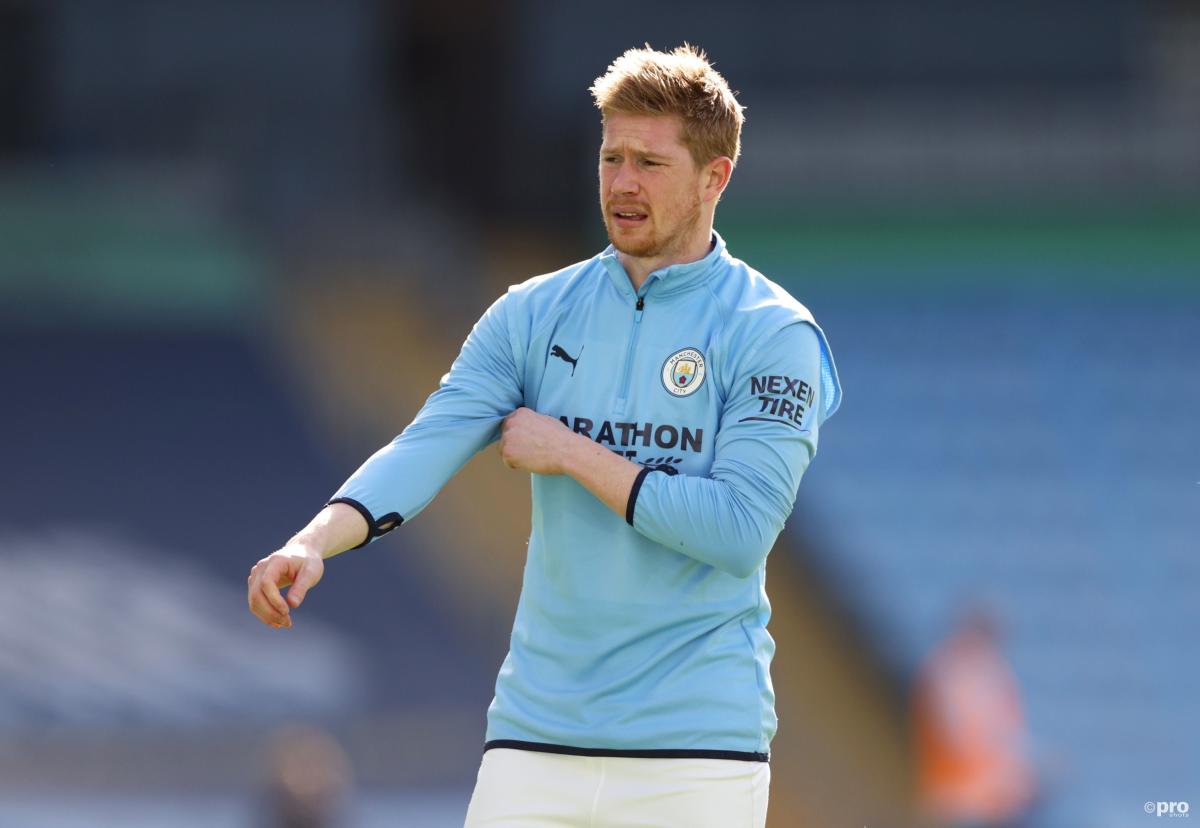 Kevin De Bruyne has revealed playing time was the main reason he opted to leave Chelsea and admitted the shock he would have felt then at achieving the level of success he has had at Manchester City.
The Belgium international signed for Wolfsburg from Chelsea in January 2014 in a deal worth around £18 million.
In two years at Stamford Bridge, De Bruyne had been sent out on loan at Werder Bremen and played just nine times for Chelsea in all competitions.
When he left Chelsea, De Bruyne acknowledges being considered one of the world's best players and starring at the World Cup for Belgium could not have felt further away.
Eighteen months later, though, City splashed out £55m to bring the playmaker back to the Premier League and he looks poised to win a third career English top-flight title this season.

"I decided to go away because I felt I didn't have any chances of playing at the time," De Bruyne said to Sky Sports about leaving Chelsea.

"I didn't see more opportunities coming.
"So for me it was the best decision to leave Chelsea and go to a situation where I felt I could start again.

"Did I expect it to go this way? Obviously not because at that time it was a low point in my career.
"But I never had any doubt in my abilities as a football player.

"I can't think what is going to happen eight years down the line playing for City, in World Cups and all that stuff. It's wonderful."
De Bruyne is in line to make his 250th Man City appearance when his side take on rivals Manchester United on Sunday.
He has scored 60 goals and added an astonishing 105 assists in the 249 City matches he has played to date.
Kevin De Bruyne: Club career stats
| Team | Games | Total goals + assists |
| --- | --- | --- |
| Man City | 249 | 165 |
| Wolfsburg | 73 | 57 |
| Werder Bremen | 34 | 20 |
| Chelsea | 9 | 1 |
| Genk | 113 | 53 |
| Overall | 478 | 276 |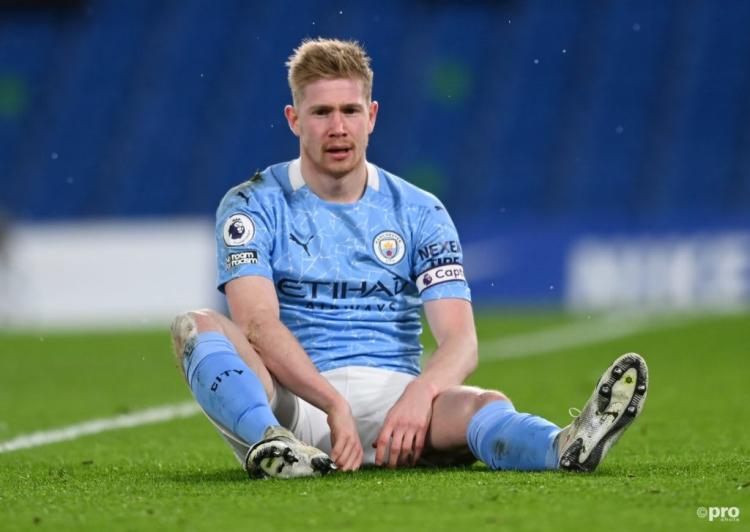 'Life-changing' Mourinho conversation at Chelsea
De Bruyne has previously discussed how a conversation with Jose Mourinho helped him decide to leave Chelsea.
After his latest comments about departing Chelsea this weekend, those quotes from 2019 have prompted a fresh round of discussion.
"There was so much in the press about my relationship with Jose Mourinho," De Bruyne explained previously.
"But the truth is that I only ever spoke to him twice. The plan was always for me to go on loan for a bit.
"Jose called me into his office in December, and it was probably the second big life-changing moment for me.
"He had some papers in front of him, and he said, 'One assist. Zero goals. Ten recoveries'."
READ MORE: How Chelsea's loan stars are performing
De Bruyne added: "It took me a minute to understand what he was doing.
"Then he started reading the stats of the other attacking forwards at Chelsea – Willian, Oscar, Mata, Schürrle. And it's like – five goals, 10 assists, whatever.
"Jose was just kind of waiting for me to say something.
"Finally I said, 'But… some of these guys have played 15, 20 games. I've only played three. So it's going to be different, no?'
"It was so strange.
"I was completely honest and said, 'I feel like the club doesn't really want me here. I want to play football. I'd rather you sell me.'"