Kane needs to leave Tottenham to win trophies, claims former Arsenal star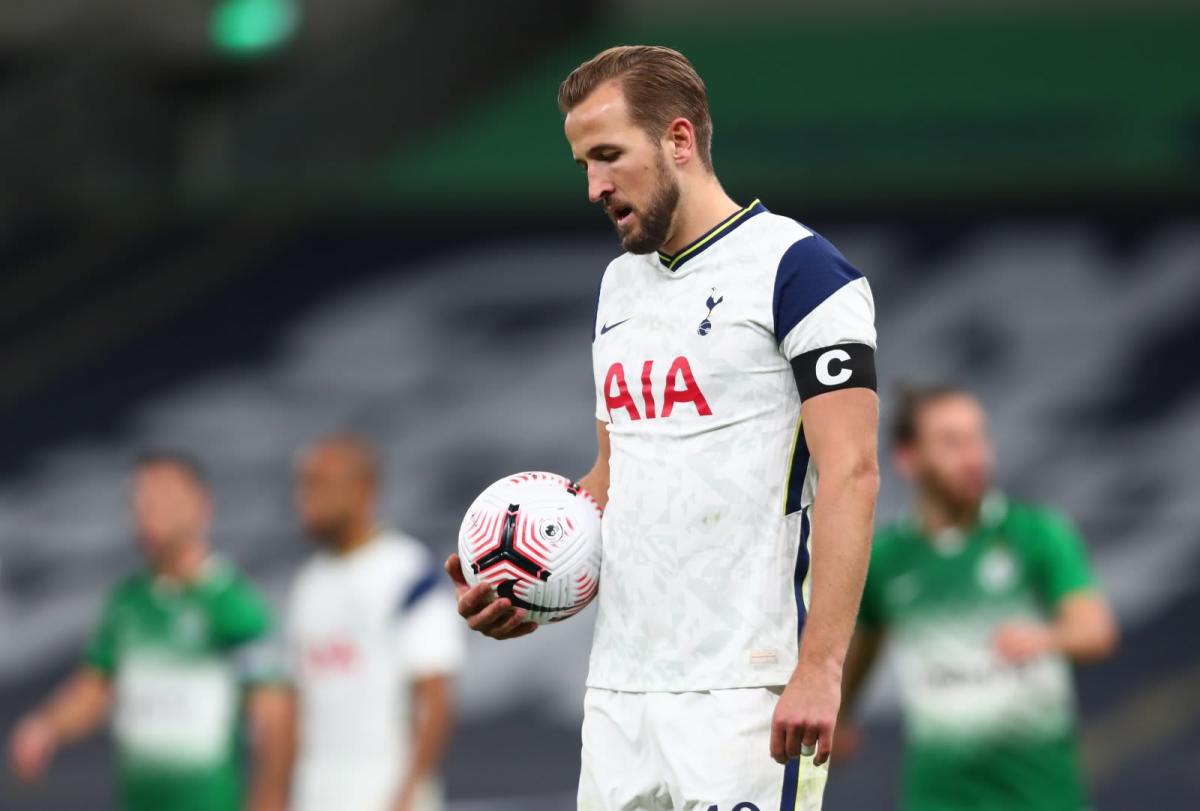 Former Arsenal and Aston Villa forward Paul Merson believes Tottenham Hotspur star Harry Kane has to leave the club in order to win silverware before he retires.
The 27-year-old striker still has plenty of time left in his career, but after making his debut for the club in 2009 and over 200 goals, Kane is still waiting for his first trophy with Tottenham. 
Unfortunately for Kane and his team mates, it seems unlikely that they'll be able to challenge for any silverware this season.
Following Sunday's 2-1 defeat Arsenal, the London club now sit seventh in the Premier League table.
As such, Merson believes the England international has to make the move this summer to a bigger club if he has any hope of winning major titles before the end of his career. 
"It was another football match where I couldn't see what Tottenham were trying to do and I was quite worried for them," said Merson on Sky Sports when remarking on Sunday's derby.
"But they'll probably turn up next week or the week after and roll someone over and everyone will say they are great and that Harry Kane should stay.
"Ultimately it's a big decision for him – I think he's the best centre forward in the world and I just thought yesterday was another game he would have walked off the pitch and will have thought 'this isn't good enough'.
"I want to see Harry Kane finish his career winning stuff because he's a special player.
"At the end of your career you want to look back at the stuff you have won – Tottenham's a great club and well run but I'm not sure he'll be able to do there."
| | |
| --- | --- |
| Games | 325 |
| Goals | 214 |
| Assists | 46 |
Could Kane leave Tottenham in the summer?
While Merson's remarks may be true and there may be some interest from the player to move to another club that could offer a clearer route to silverware, there is still very little hope of Tottenham selling their star player at the end of this season.
Not only is Kane Tottenham's best player but he also has a contract with the club that is set to run until the summer of 2024.
That means that if the likes of Manchester United or Manchester City did want to buy the striker this summer they would have to pay full price for him, which is likely to be more than £100 million.