Is Alexandre Lacazette set to sign a contract extension with Arsenal?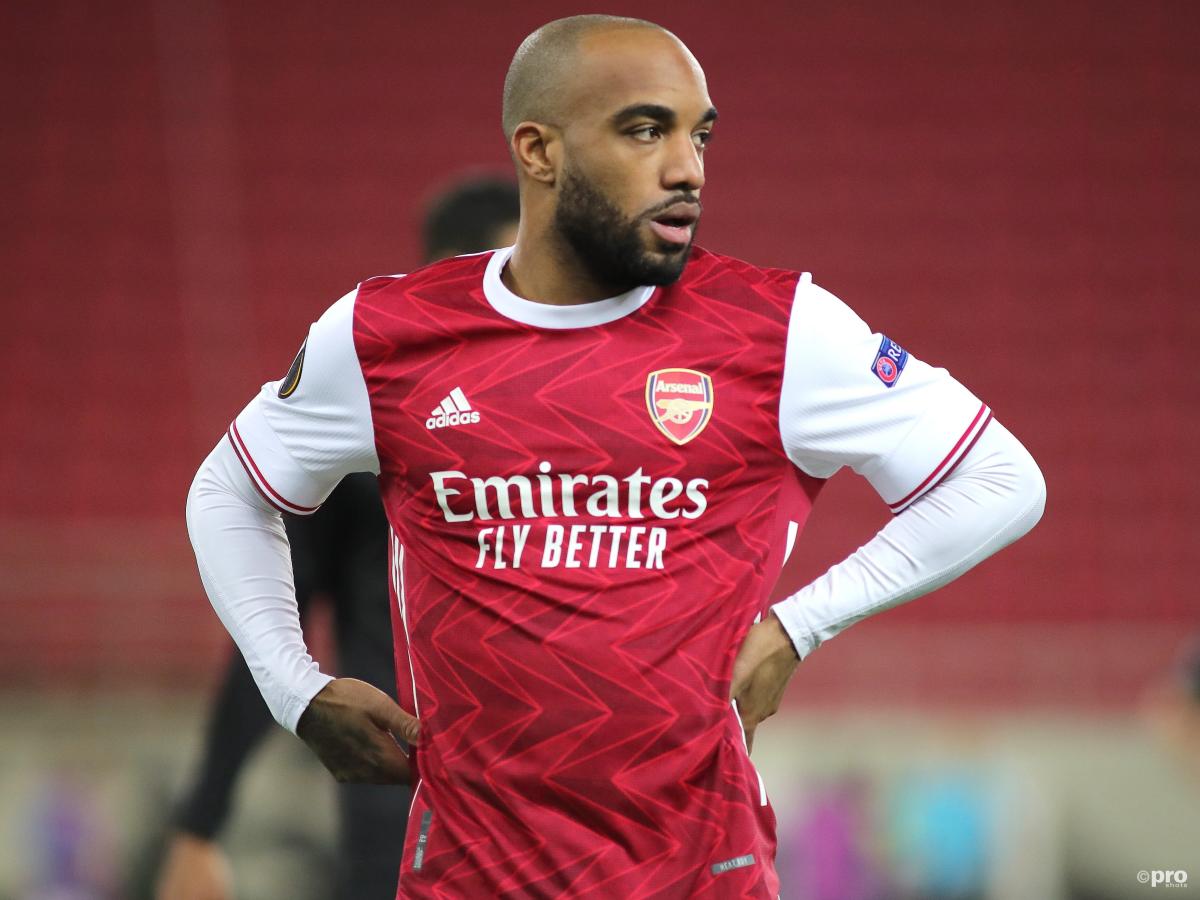 Arsenal manager Mikel Arteta was non-committal and said the club will "see what happens" when they sit down to discuss a contract extension with striker Alexandre Lacazette.
The senior French striker joined Arsenal in 2017 from Olympique Lyon for a fee reported to be around £47 million but his contract with the London club is set to expire next summer.
Unless Lacazette signs a new contract with Arsenal, the Premier League giants may be forced to sell the striker rather than risk losing him for free at the end of next season.
As such, a decision will have to be made as to whether the club offers Lacazette a new deal or decide to offload him this summer.
However, while Arteta was quick to praise his talisman's form of late, he was more speculative on whether he thought Lacazette would sign a new contract.
"He's got a contract with us. He played really well the other week. It's exactly what we demand him to do," Arteta told the media at a press conference on Wednesday.
"I'm really happy with him and the discussions about his contract will happen soon and we will see what happens."
When asked about the comparisons between Lacazette's situation and that of Pierre-Emerick Aubameyang, who waited until the final year of his previous deal to sign an extension, Arteta said: "Well, I'm hoping that a player under contract will continue with us. Every case is different and we're going to assess that and we'll make a decision in relation to that."
Should Arsenal sell Lacazette?
Arteta's somewhat reluctance to whether the French striker would be offered a new deal or even accept one may come down to potential plans to move the 29-year-old talent on in the summer.
With 11 goals in 30 games this season, Lacazette hasn't exactly been terrible for the London club but nor has he really shown why he is still one of the highest paid players at the club.
Although Arsenal would probably have to accept a low fee for the striker this summer, it may be worth it just to get a sizeable asset off the wage bill and begin rebuilding the team around a younger and more talented striker.