Havertz & Werner v Giroud & Abraham – Who holds 'more of a threat' going forward?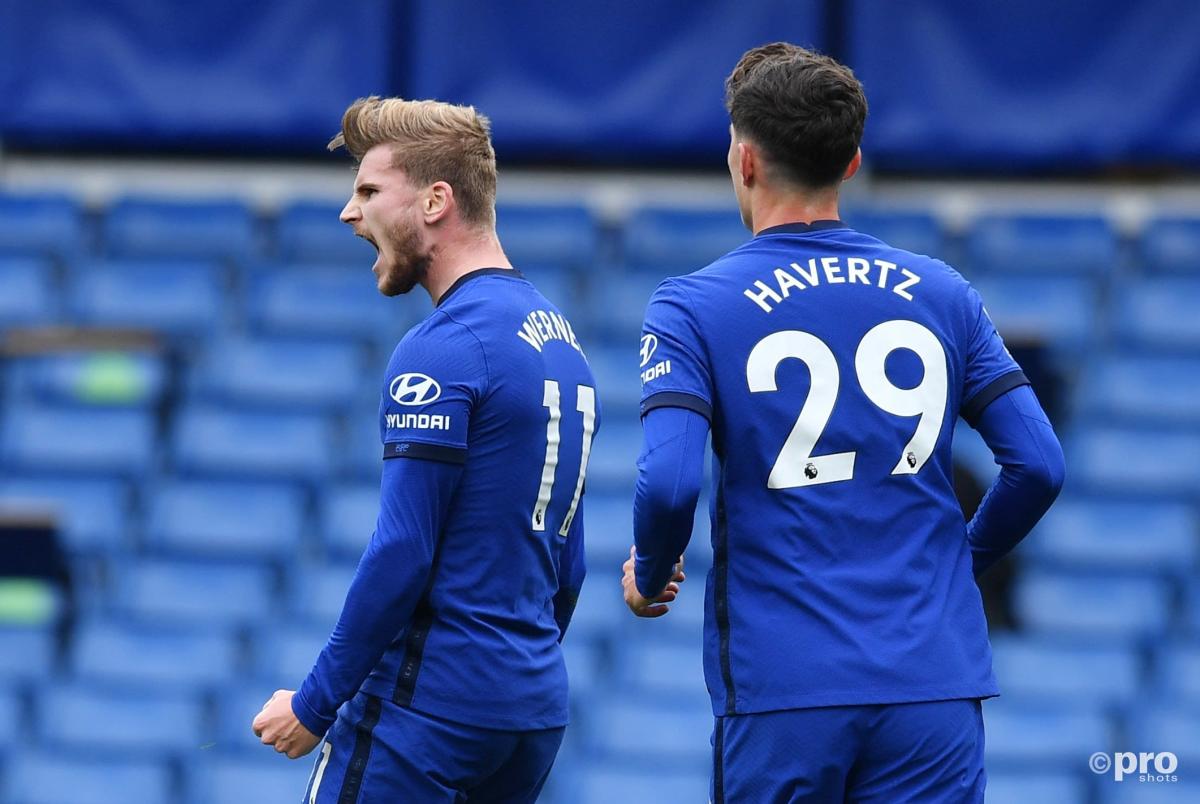 After being under a transfer ban last season, Chelsea splurged over £220 million (€257 million) in the summer ahead of the 2020/21 campaign, with big money spent on Kai Havertz, Timo Werner, Hakim Ziyech, Ben Chilwell, Edouard Mendy, and Thiago Silva.
Two of their major attacking acquisitions, Havertz and Werner, have taken time to adjust to life in the Premier League and perhaps not taken it by storm like some would have predicted.
It has meant that two stars from last season, Olivier Giroud and Tammy Abraham, have enjoyed their fair share of minutes, with both Frank Lampard and new manager Thomas Tuchel rotating their starting line-ups basically every week.
Former Manchester City and West Ham midfielder Trevor Sinclair believes the latter duo are more effective.
He told talkSPORT:
"I was at Leeds and the draw [0-0 at Elland Road] they had at the weekend and they weren't clinical enough. Havertz is a little bit flaky.
"He's in and out of games, he's shown a couple of nice touches but didn't really offer a threat.
"The ball came in the box, he's what 6ft 3ins and didn't look like he was going in there with any intensity to get the first contact on the ball.
"I do feel with Giroud and Tammy Abraham, if those two are playing they hold more threat going forward.
"They get a lot of overloads in wide areas and if you're going to get the ball in the box you don't want Timo Werner on the end of it.
"A few dots need to be connected, but all in all Thomas Tuchel has gone in there and had a superb effect on the team."
Which duo has been more effective?
| Havertz & Werner | Giroud & Abraham |
| --- | --- |
| Starts: 53 | Starts: 29 |
| Goals: 15 | Goals: 22 |
| Assists: 13 | Assists: 4 |
| Touches in Box P90: 10.4 | Touches in Box P90: 11.7 |
| xG: 13.54 | xG: 9.94 |
| Shots P90: 4.3 | Shots P90: 5.9 |
Though the time to acclimatise to another league needs to be taken into account with Havertz and Werner, and that we may see the best of the German pair this season, the statistics would suggest that Giroud and Abraham have been more of a direct goal threat in dangerous areas in 2020/21.
Giroud and Abraham have scored seven more goals between them than Havertz and Werner this season, and that is with the latter duo having started a huge 24 games less.
Where Havertz and Werner clearly outperform the other pair is in assists as they have 13 to 4.
What is also a caveat is that Havertz has only recently started to be deployed by Tuchel in the centre-forward position, and with Werner usually starting slightly to the left in the front three, this pair have played plenty of games together.
Werner, indeed, usually place with one of Havertz, Giroud, and Abraham in attack.