The stats that explain why Jose Mourinho is under pressure at Tottenham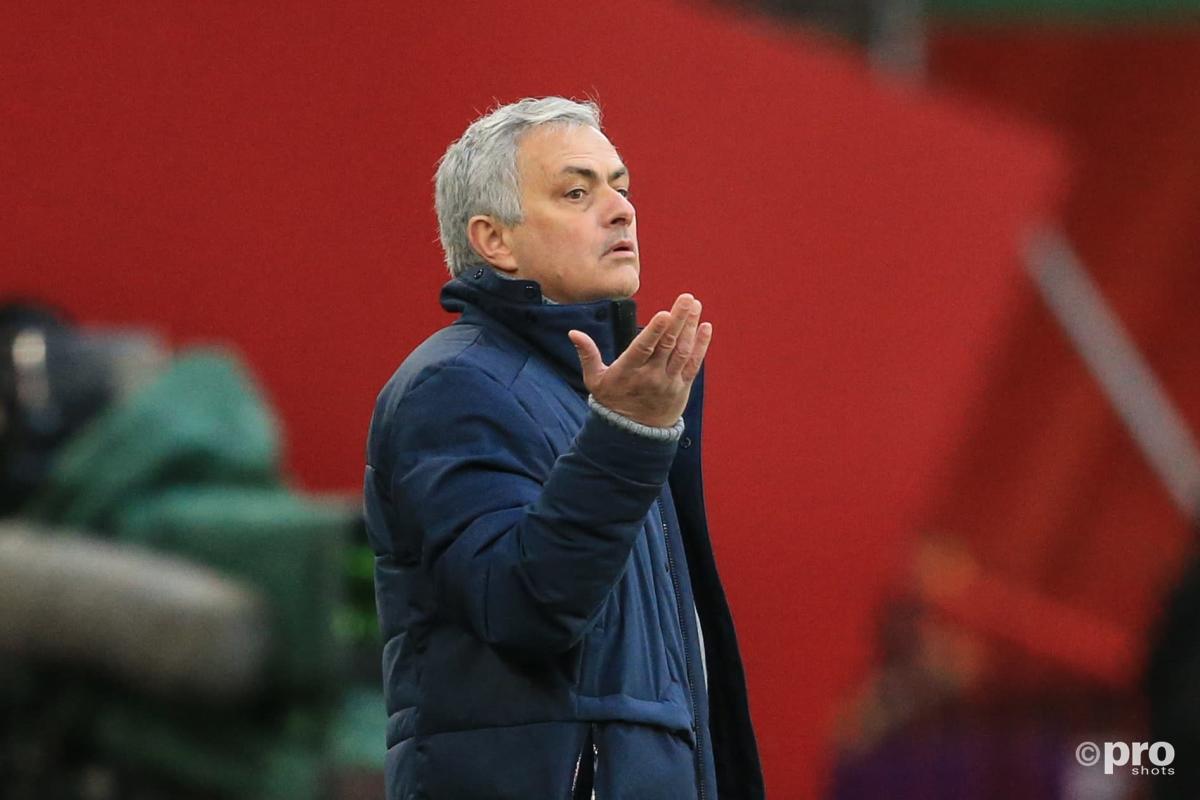 Jose Mourinho is undoubtedly beginning to feel the pressure after Tottenham Hotspur's 1-0 defeat to Chelsea on Thursday evening confirmed the club's third, consecutive defeat in the Premier League.
Perhaps more worrying than the specific drop in points was the manner of Tottenham's performance against Thomas Tuchel's new-look side.
Tottenham managed just two shots on target over the course of the game and their lack of goals means that Mourinho's side have managed just one goal in their last 270 minutes of top-flight football.
Indeed, it'll surely not be lost on the Spurs manager that in his last 12 games he's picked up just 13 points. Especially when we consider that Mauricio Pochettino won 14 points in his last 12 games at the club.
Unfortunately for Mourinho, Tottenham's dip in form is not only entirely unsurprising when we look at his team's underlying stats but they also suggest that there are deeper rooted issues in this squad that he may not be able to fix overnight.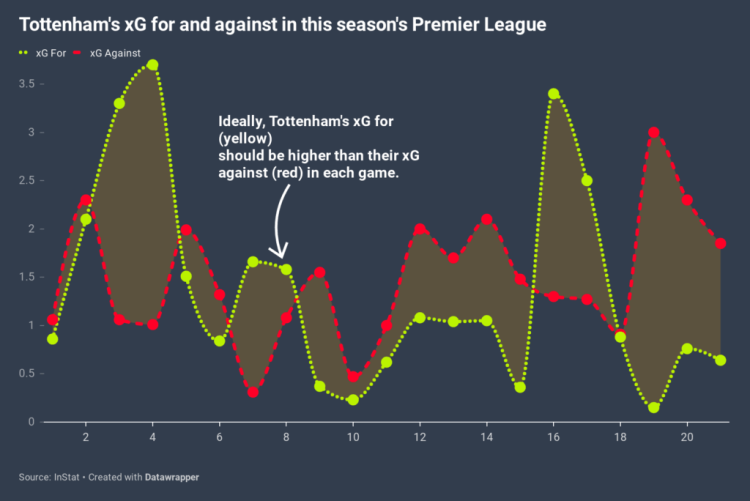 For example, when we look at Tottenham's expected goals figures (i.e how many goal scoring chances they create) per game over the course of the Premier League season to date and compare them to their opponent's figures we get a graph like the one above. 
To put it simply, Tottenham basically need to ensure that their xG for (the yellow or lime) figure is always above the red one. That means Mourinho's side are creating more chances and that usually falls in line with the results they pick up.
However, as we can see that hasn't been the case for much of this season. While the start of the league campaign showed some impressive xG figures for Tottenham and the odd match has shown a return to goalscoring form (i.e the 3-0 victory over Leeds at the beginning of January) for the most part they've struggled to create as many chances as their opponents.
In fact, for 15 of Tottenham's 22 league matches to date, Mourinho's side have failed to clock a higher xG value than their opponents. While some of that may be down to the Portuguese manager's preference for defensive, counter-attacking tactics it also means that Tottenham are often relying on tiny margins to pick up results and in most cases simply hoping that they can make more use of their fewer chances in each game.
While football can seem complicated, it is also a deceptively simple sport. Tottenham need to score more goals than their opponents to win games. And at the moment Mourinho's side are showing no signs of doing that in this season's Premier League.