Real Madrid alert to Riyad Mahrez situation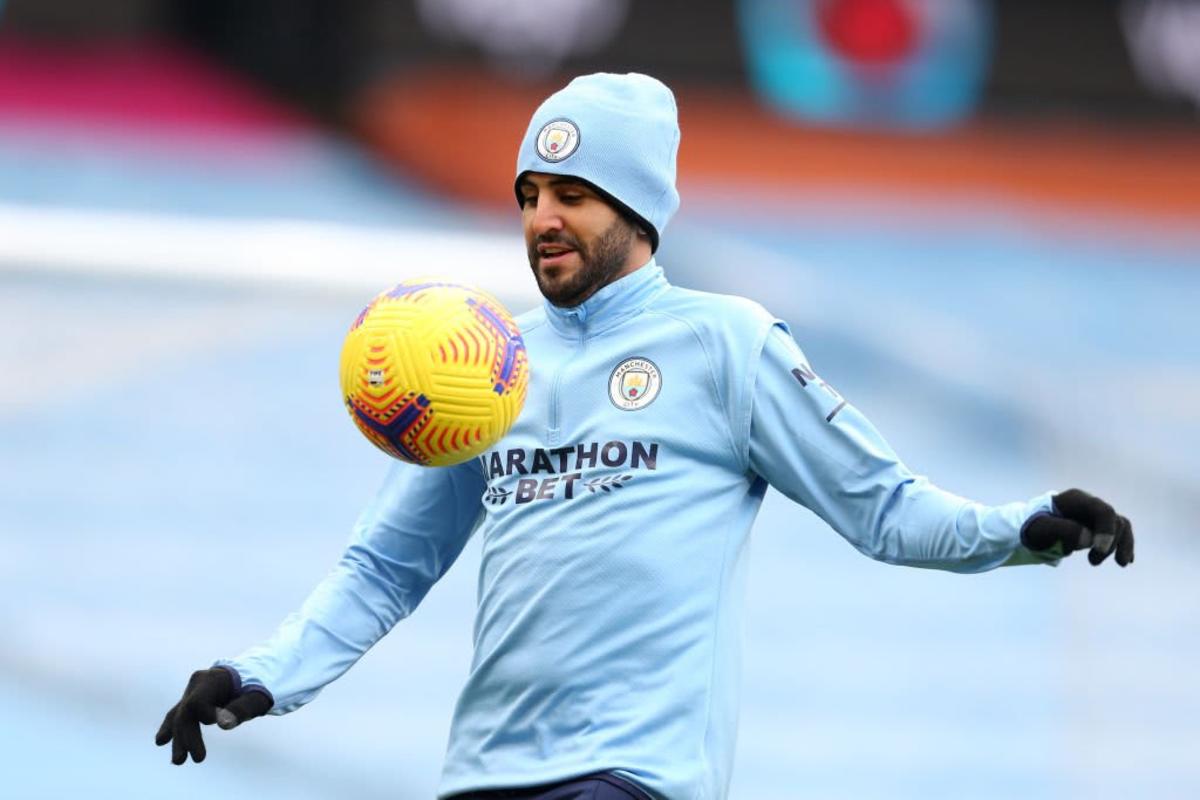 Real Madrid are keeping tabs on Manchester City's Riyad Mahrez as a potential replacement for Vinicius Jr next season.
Mahrez's national team coach Djamel Belmadi assures that the City player "is not happy in Manchester" and several Algerian media outlets have indicated that Madrid would be interested in his services.
The Algerian has started just two of City's previous nine Premier League fixtures, having made a strong start to the campaign as a regular starter.
However, the recent lack of game time has sparked debate in Algeria as the media speculate whether the tricky winger will pursue a move away from the Etihad.
"Mahrez is not happy in Manchester because he doesn't play often and he is a fighter who wants to play every game for his team," Belmadi explained.
"I cannot ask him to leave his club to play more in another, because I am not his agent, but the most important thing is that he stays in shape and is prepared for the next matches of the national team."
Real Madrid could be an exciting prospect for Mahrez as Los Blancos look to revolutionise after a poor league campaign under coach Zidedine Zidane.
20-year-old Brazilian Vinicius Jr has failed to live up to expectations in the Spanish capital, so president Florentino Perez may look to cash in on the player while his value remains high, paving the way for Mahrez to sign.
"The tough competition is part of the high level and being on the bench too, even for a star," thinks Algerian journalist Rafik Tadjer.
"Those who advise Mahrez to change clubs are not entirely wrong. He could find his place and revive in another club, although nothing guarantees him better playing time and less pressure in one of the English and European behemoths of the moment."