Arsenal already hinting at longer stay for 'leader' Odegaard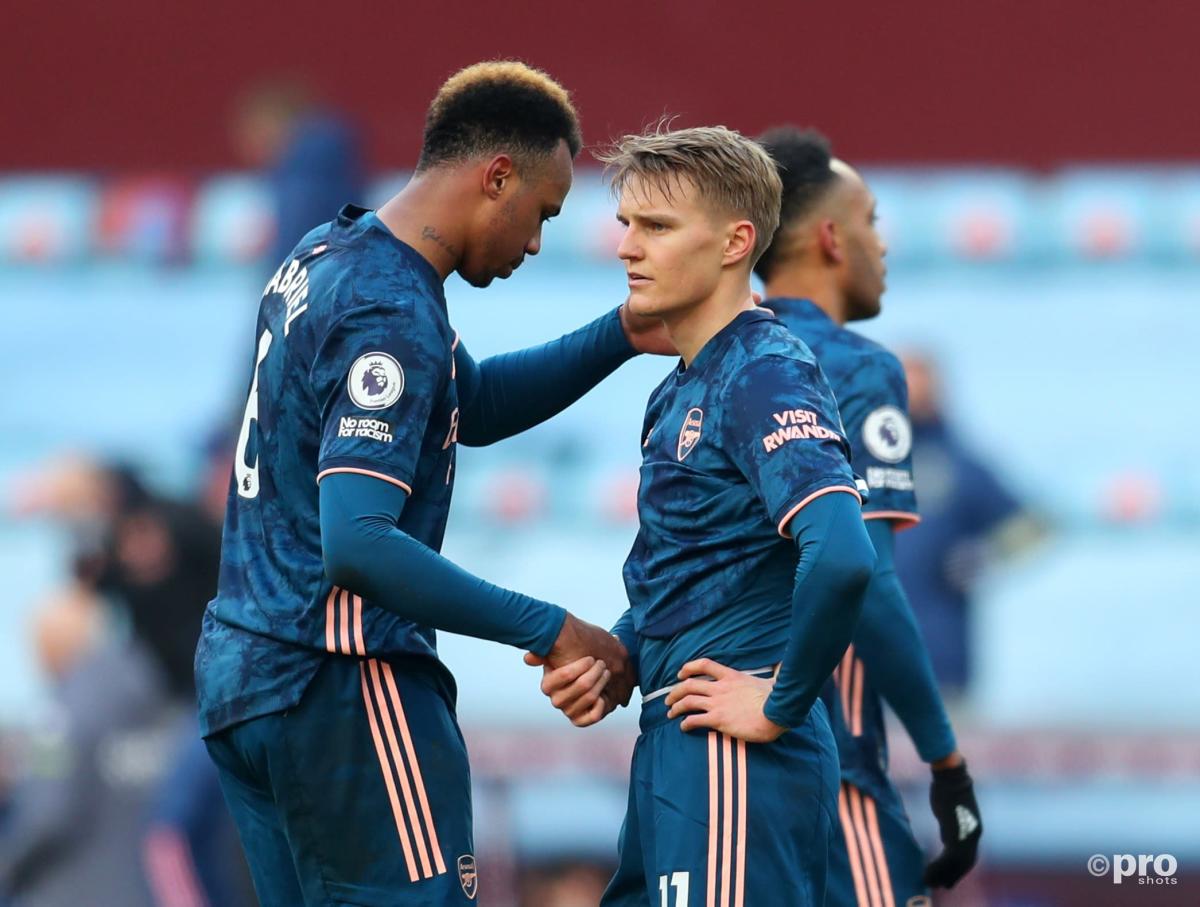 Arsenal are already hinting they want to strike a deal with Real Madrid to extend the stay of Martin Odegaard in London.
Manager Mikel Arteta has been impressed by how the 22-year-old has made such a positive impression in the dressing room.
After being eased into the team, Odegaard started the last two games against Leeds and Benfica as the Gunners kept an unchanged starting XI.
Odegaard's leadership qualities have stood out to Arteta.
But he concedes Real Madrid will make the final call over Odegaard.
The Gunners do not hold an automatic loan extension or purchase option in the Norway international's loan deal.
"He is a young leader," Arsenal boss Arteta said about Odegaard.
"On the pitch he is showing a lot of character and a lot of intelligence.
"They are characteristics that a leader should have.
"He has been here a very short time but he has adapted very quickly.
"He is getting more and more respect from the players and the staff.
"And his weight on the team will increase with every week.
"We have Martin for a few months from Real Madrid.
"First of all we have to maximise this time with him to try to bring to the team all the qualities he has.
"At the end of the season we will sit together and decide where we can take that relationship forward.
"At the moment it doesn't just depend on us."
READ MORE: Arsenal stars told to stop ignoring Odegaard
Arsenal have a big game on Sunday as they host Man City in the Premier League.
It starts a crucial week for Arsenal which includes the Europa League second leg with Benfica and a clash with Leicester City.
Odegaard spent the first half of this season with Real Madrid but found first-team action hard to come by.
He was on loan at Real Sociedad last year and played 31 matches in La Liga.