Messi told Man City move would offer him 'perfect conditions'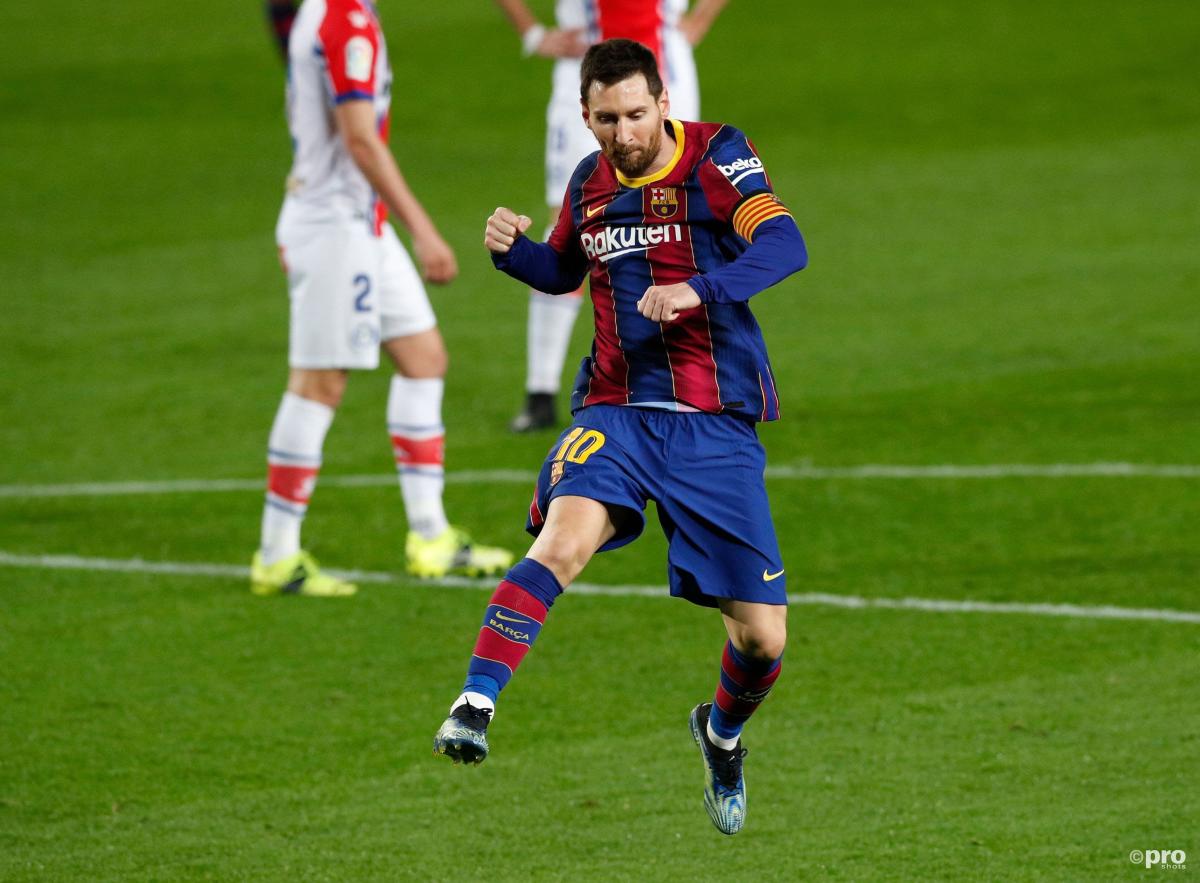 Barcelona star Lionel Messi has been told a move to Man City would offer him "perfect conditions".
Pablo Zabaleta, who was a long-time team-mate for Messi with Argentina, spent nine years of his career with Man City.
He believes a move to the Premier League leaders would tick every box for Messi, whose contract expires at the end of the season.
Messi produced another Barcelona masterclass against Alaves on Saturday but is expected to leave at the end of the season after trying to do so last summer.
"If Lionel Messi decides to leave Barcelona and he wants to play in the best league then he has to experience the Premier League for himself," former Man City star Zabaleta said to the Sunday Mirror.
"It is something that will ­interest him – because every player I know always asks me what the Premier League is like.
"Leo has been in La Liga for so many years and I think it would be a huge ­attraction for him to experience English football.
"And Manchester City offer the ­perfect conditions.
"He knows Pep Guardiola very well, he knows [sporting director] Txiki Begiristain and [chief executive] Ferran Soriano – and also Kun Aguero.
"It would be a big ­decision if Leo leaves ­Barcelona.
"But if that's what he wants then it would be a good thing for him to go to a club that has people already there who can help him to settle.
"When you have been at one club for so long, moving somewhere new can be very strange.
"I am sure clubs like Paris Saint-Germain and Juventus would also be ­interested in signing him.
"But it is my opinion that City would be the best place to go after Barcelona."
'Messi knows the Manchester weather!'
While Zabaleta understandably wants Messi to join Man City, he accepts he cannot pretend the weather would be ideal.
He added: "A few years ago, Argentina played Portugal in a friendly at Old Trafford.
"It was November and it rained – so Leo knows what the weather is like. I can't lie to him about that.
"But Manchester is a great city. I loved my time living there and the ­people are fantastic.
"It would be great to see Messi in the blue shirt of Manchester City. He is still the best player in the world.
"Although I am his friend, I don't know what he will do. We will see."
READ MORE: Sign Aguero to keep Messi, Barcelona told
Messi's outstanding display in Barcelona's 5-1 win over Alaves started a big week for Messi.
Barcelona are set to face PSG, one of the other sides eager to sign him, in the Champions League last 16 on Tuesday.