'Man Utd managers must take some blame for Lingard career'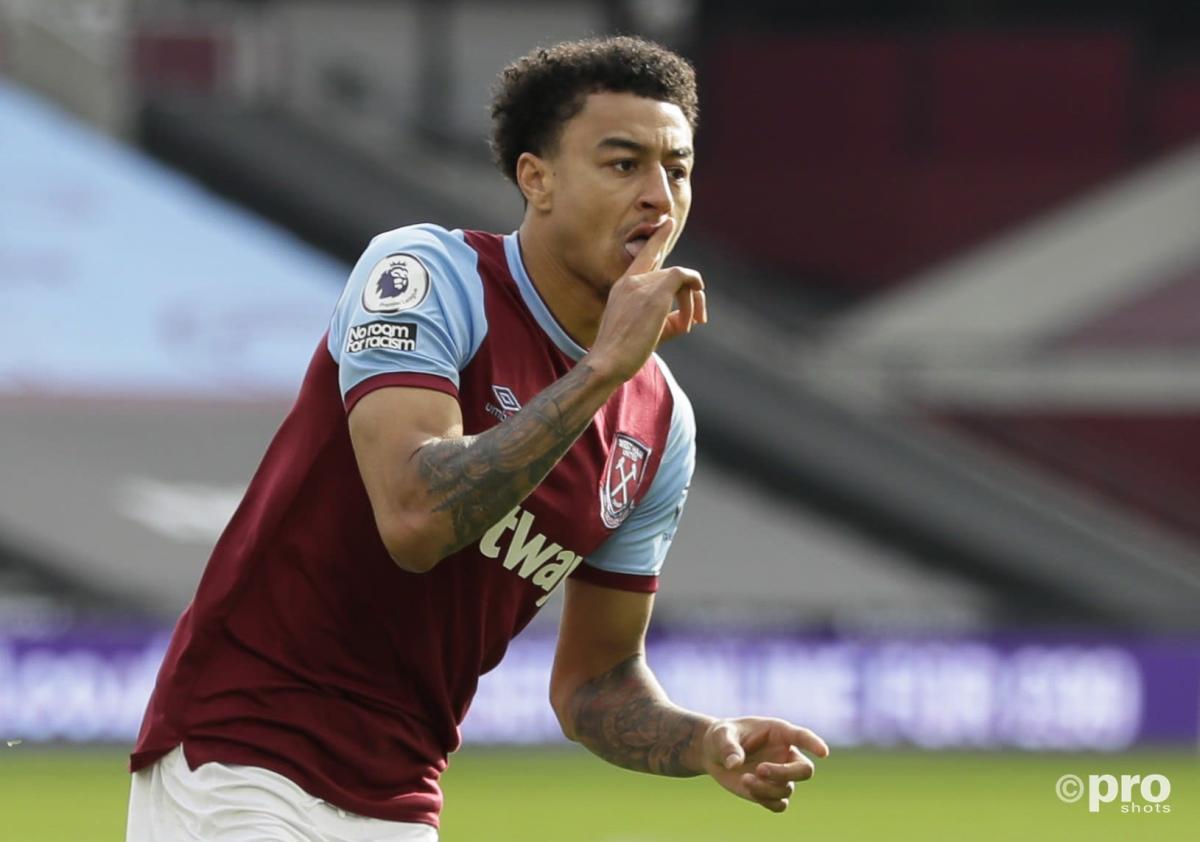 Manchester United managers should take some of the blame for Jesse Lingard losing his way over recent years, says Joe Cole.
Lingard has made an impressive start to his loan spell from Man Utd at West Ham.
He clocked up an assist as West Ham narrowly lost 2-1 to runaway Premier League leaders Man City on Saturday.
That came after he scored in the win over Tottenham last week and netted a double in a debut win over Aston Villa on February 3.
Lingard had not featured for Man Utd under Ole Gunnar Solskjaer in the Premier League this season prior to joining West Ham.
'Lingard has lost his way'
Former West Ham star Cole believes Lingard's career should not have been allowed to drift for so long.
He feels West Ham signing Lingard on a permanent basis is the best outcome for all parties.
"I've always been a fan of Jesse," Cole said to BT Sport.
"He has lost his way in the last few years – some fault will go to the managers not fancying him but this is what he brings to this club.
"His very best was playing number 10 for England.
"We must not forget that but he's 28 now, he needs to play. He hasn't played enough games in his career, so he may not even be at his peak.
"David Moyes alluded to it – he can play in three or four positions, very much like Phil Foden.
"Lingard finds space well.
"When he was at Manchester United as a youngster, David Moyes saw the talent, and that sticks with you as a manager.
"He's going to be looking at him and thinking: 'I can get him back to his best'."
READ MORE:

How Lingard is still helping Man Utd at West Ham
Tuchel was depserate to sign Bruno Fernandes at PSG
Chelsea players will ensure Tuchel is kicked out – Neville
'Lingard at right club after leaving Man Utd'
Cole believes Lingard is a good fit for West Ham and has found a club and fanbase that will appreciate his talent.
Former England international Cole added of ex-Man Utd star Lingard: "He has found a club where they'll love a player like him – hard-working, hustle and bustle, but also with quality and the ability.
"He's at the right club, he's got to look at the players around him and think: "We can do something here'.
"He will come and do his job and that will make West Ham want to buy him, I'm pretty sure.
"Then you get into the issues of transfer fees and all that but if you [West Ham] are going to be serious now, you've got a player in the door who can do a job for you.
"Get the deal done, get him here and for Jesse it would be great as well."
Despite the loss to Man City, West Ham sit fourth in the Premier League table, just one position behind Man Utd.
United are away to Chelsea on Sunday and face a tough test at Stamford Bridge, where Thomas Tuchel has made an unbeaten start.