'If he doesn't score, he gives you nothing' – Aubameyang's Arsenal value questioned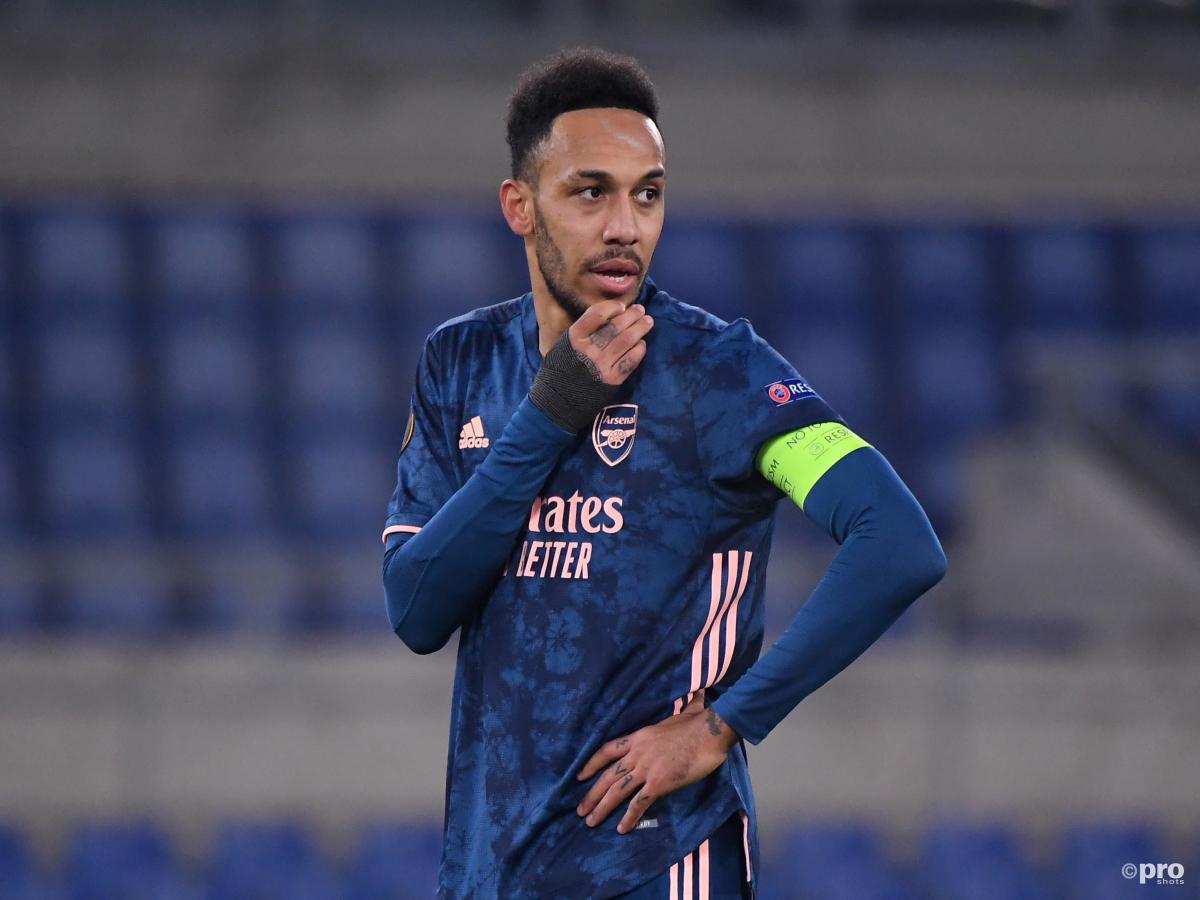 Pierre-Emerick Aubameyang's value to Arsenal has been questioned after he was a member of the side easily defeated by Manchester City on Sunday.
The Gunners might only have lost 1-0, but they were outclassed by the Premier League leaders.
Aubameyang offered little over the course of the match, mustering only 19 touches and not a single shot, despite playing the full 90 minutes. Such criticism has been commonplace since he signed a new deal with the club in September.
Former Chelsea and Ireland international Andy Townsend has questioned whether Arsenal manager Mikel Arteta can afford such a passenger in his ranks.
"There's no question that Aubameyang has the ability to win Arsenal games of football because he's a brilliant goal scorer. He has an astonishing record and he's up there with the very best," he told TalkSport.
"But there is a 'however' here. If he doesn't score a goal, he does nothing. Zero. He gives you nothing. I don't see him giving anything else.
"Now, the question here is, can Arsenal possibly get back to where they want to be with a striker that is a brilliant goal scorer, that is an amazing finisher, but doesn't do anything else?
"People will ask, does he need to do anything else? I think Aubameyang does.
"The Alan Shearers, the Ian Wrights, the Thierry Henrys, the top strikers gave you goals, aggression, a willingness and a desire and never-say-die attitude.
"I'm watching Aubameyang and he is a very accomplished goal scorer, but if he doesn't score a goal, Arsenal are playing with 10 men."
Aubameyang is set to be given a central role in Arsenal's plans for a critical Europa League last-32 encounter with Benfica on Thursday, with the scoreline poised at 1-1 following the first leg last week.