'How Dele Alli doesn't play for Tottenham is beyond me' – Merson bemused by Alli's treatment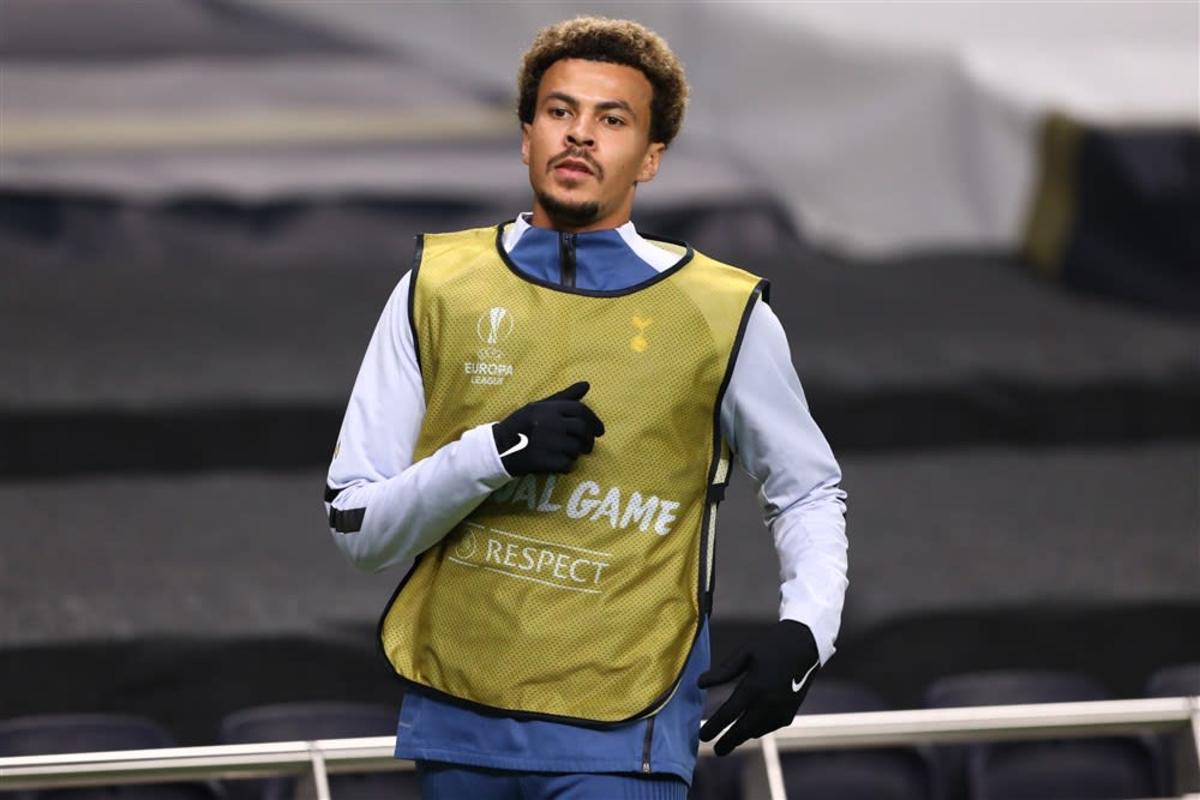 Paul Merson believes that Dele Alli simply has to feature for Tottenham now that Harry Kane is set for a period on the sidelines due to injury.
Despite a promising few weeks immediately after Jose Mourinho arrived at Spurs last year, Alli has drastically fallen out of favour at the club over the past 12 months, to the point when the club are considering sending him out on loan to PSG.
In 2020/21, he has made just one start in the Premier League and played just 474 minutes of football, with the majority of his playing time coming in the Europa League.
Though Merson admits he doesn't know what goes on behind the scenes when the cameras aren't there, he can't believe Alli can't break into a Spurs team who have been struggling of late.
On Sunday, they were defeated 1-0 away at Brighton.
"I don't know," Merson responded on Sky Sports when asked why Alli wasn't getting game time.
"I watched Tottenham last night, and how he doesn't get in that team is beyond me.
"I don't know what goes on at the training ground, but if everything is going okay at the training ground and Dele Alli is working hard, he has to play in that team, especially that Harry Kane is injured now.
"No one runs off the ball. Dele Alli when he's at his best, he makes runs without the ball and he's a good finisher.
"At the moment, I watched them against Brighton, it is just static. They need Dele Alli back in the team.
Mauricio Pochettino was recently appointed as the new head coach of PSG as a replacement for the departing Thomas Tuchel, and is keen on a reunion with Alli after working with him at Spurs.
The move still could happen on deadline day, but only if Tottenham can find a replacement first.
Merson doesn't see the point of not letting Alli leave for PSG if Mourinho isn't planning on playing him more frequently.
"This lad has the chance now to go to a massive football club in PSG, he needs to play," the former Arsenal midfielder continued.
"When I hear a reporter say Tottenham need to replace him, they might as well take me, if you're just going to sit on the bench for six months
"The lad's got to play, I think he's a special player. When he's on his game, I don't think there are too many players like him in this country. He's a great finisher, and if he's willing to run off the ball and into the box, he's one of the best about."