Cavani has clear trophy goal before leaving Man Utd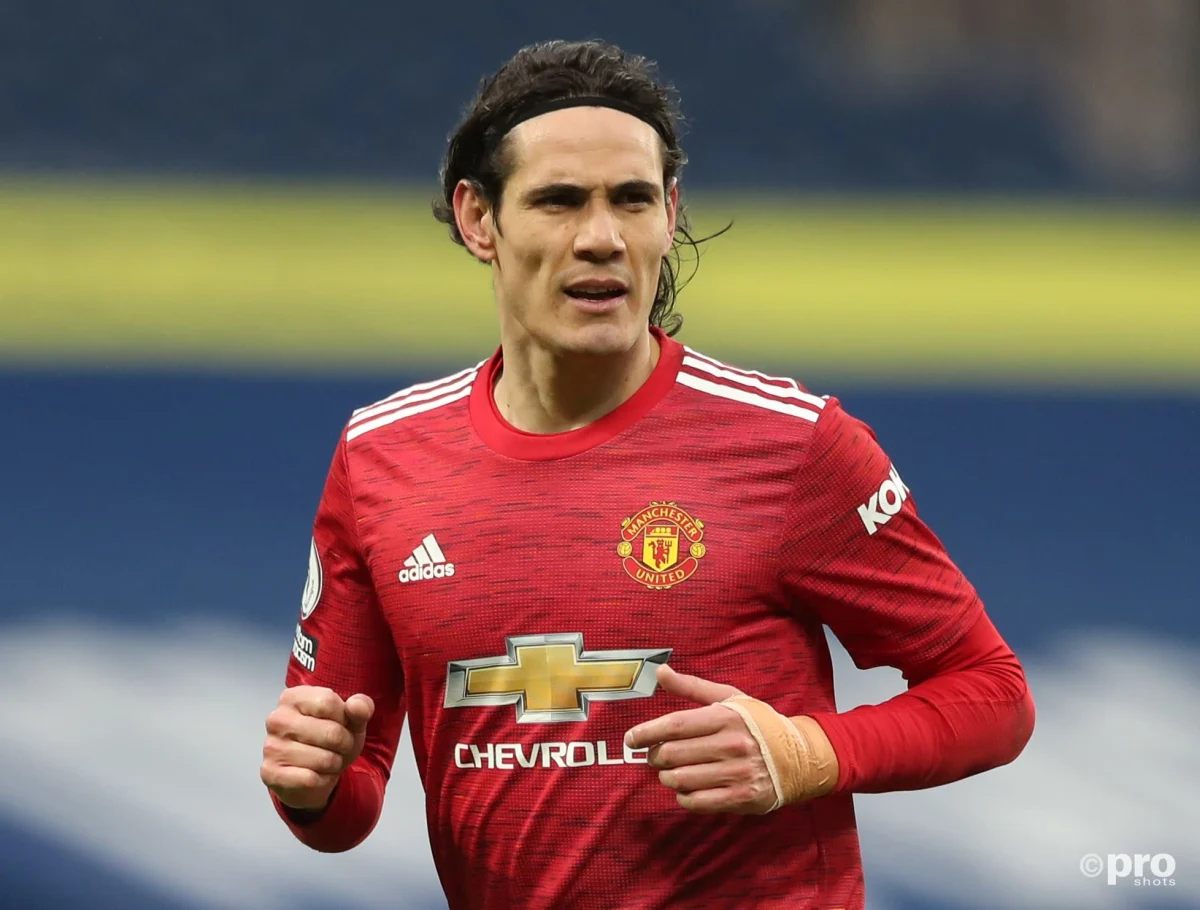 Edinson Cavani says he enjoys helping young players but wants trophies to be the main legacy he leaves at Man Utd.
Man Utd are set to enter contract talks with experienced striker Cavani to extend his stay beyond this season.
Manager Ole Gunnar Solskjaer has repeatedly hailed the example he sets for younger forwards at the club.
Cavani has opened up on his experiences at Man Utd so far, saying he is loving life at Old Trafford.
But however long he ends up staying, Cavani is clear that everything he does is with the purpose of lifting silverware during his time at Man Utd.
"I know that I'm one of the older players and some of these guys are much nearer the start of their careers," Cavani, 34, told the Man Utd club website.
"To share a dressing room with these players, these forwards and these young players. I love it and I'm excited by it.

"I'd be happy to leave them with something where one day they might say, 'Edi was like that, and he did this, and I liked it and I tried to copy one or two things'. That would be great.
"Leaving something positive behind is always important.
"I'm not looking too far forward, though, because I want to win things together with these lads while I'm still playing.
"There are other very good players at the club with a lot of experience too, guys who have won titles and have experienced big moments like that.
"They have benefited from sharing dressing rooms with great footballers and with great squads and teams, so there is a lot of knowledge that has built up among these players.
"I believe that this group knows perfectly well what winning titles is all about."
Cavani: Man Utd must believe in trophies
Cavani and Man Utd will host Newcastle in the Premier League on Sunday.
United had an impressive 4-0 win at Real Sociedad in the Europa League on Thursday, bouncing back from the poor 1-1 draw at struggling West Brom.
Cavani added: "For sure, you always get times when sides are rebuilt and strengthened for the future as you start to see a new generation of young players coming through.
"Then work begins on building a new squad and team, and on the basis of this you are able to grow and improve.
"That's where we are at the moment: growing and improving all the time.
"We can decide exactly what our target is and what is within our reach. And that can be what drives us on to achieve it.
"If we have 80 per cent of the group who maybe aren't committed in the sense that they're not absolutely convinced that we can win trophies then it's going to be much more difficult, almost impossible.
"But if we're all convinced that we can achieve what we want to with the right amount of concentration and the determination that we need to have, we can do it.
"That's why I say it depends on us. It depends on how much we want to succeed.
"We have a strong squad here with depth in a lot of areas: a lot of talent in attack, midfield and defence.
"We have top full-backs with genuine skill and ability who work hard and give everything for the side."