Declan Rice desperate for West Ham to sign Lingard permanently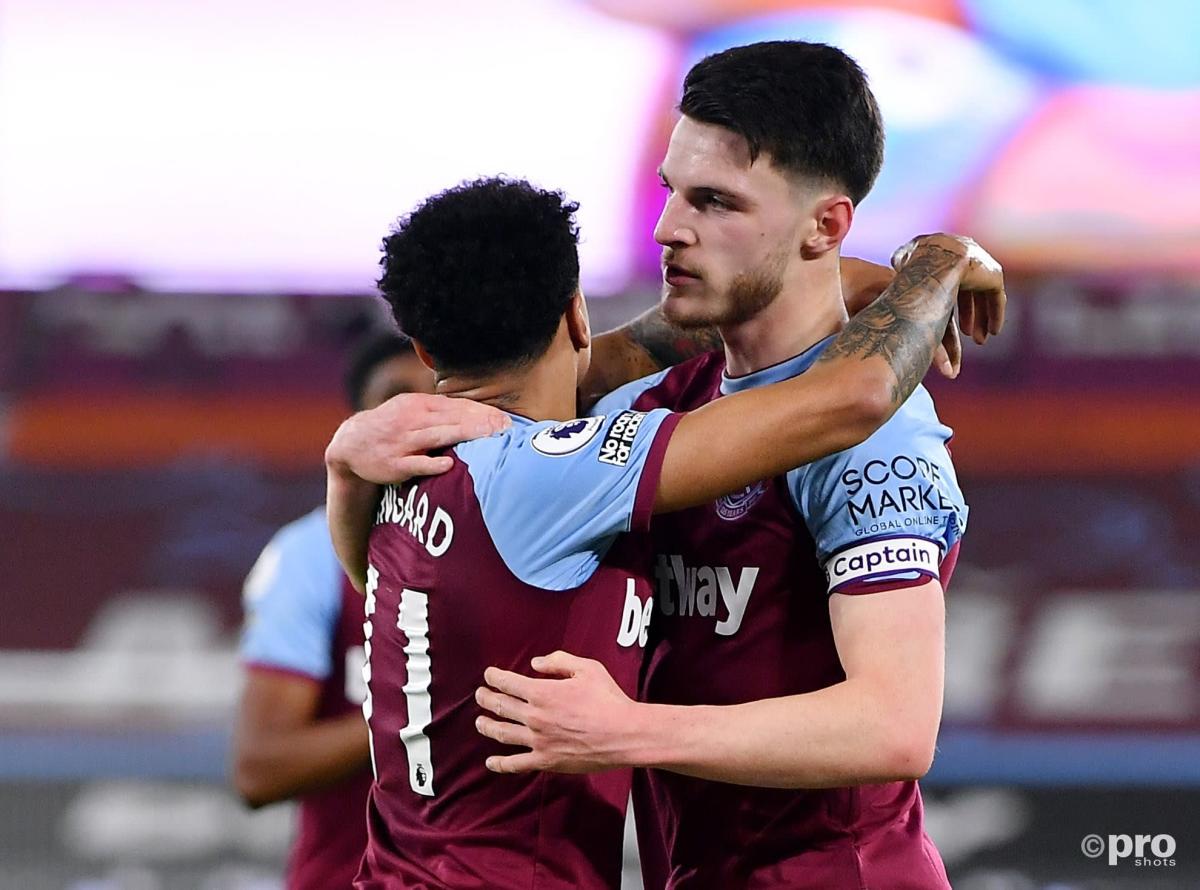 West Ham midfielder Declan Rice has described Jesse Lingard as a "top player" and remains hopeful that the club can sign the England international on a permanent basis from Man Utd.
The London outfit secured the six-month loan signing of Lingard in the final days of the January transfer window after Man Utd made it known they would be open to allowing him to leave.
Prior to signing for West Ham, Lingard had not played a single minute of football in the Premier League in 2020/21.
He hasn't missed a step since the move, though, enjoying a brilliant start to his career at the London Stadium by scoring three goals in his first four games.
At the weekend, he scored what proved to be the winning goal against Tottenham.
Rice has praised Lingard for integrating so quickly into the squad, and wants him to return on a permanent deal this summer.
"Jesse is a top player. I knew this from when I played with him for England. He's a ridiculously top, top player," Rice told talkSPORT.
"You know when you're playing with a top player, he takes the ball on the half-turn, takes the ball in tight areas, relieves the pressure on you.
"When you give him the ball you know he's going to do something with it, and obviously what comes with that is he's got a great personality as well.
"All the lads have really taken to him and I'm so happy we've got him here now at West Ham.
"Hopefully we can do that for much longer for next season as well!"
There is currently no confirmed option in place for West Ham to make the deal permanent from Man Utd, but it is believed the Red Devils would be open to letting Lingard go considering he has not been in Ole Gunnar Solskjaer's plans this campaign.