Van de Beek is not happy, he wants to play more – Solskjaer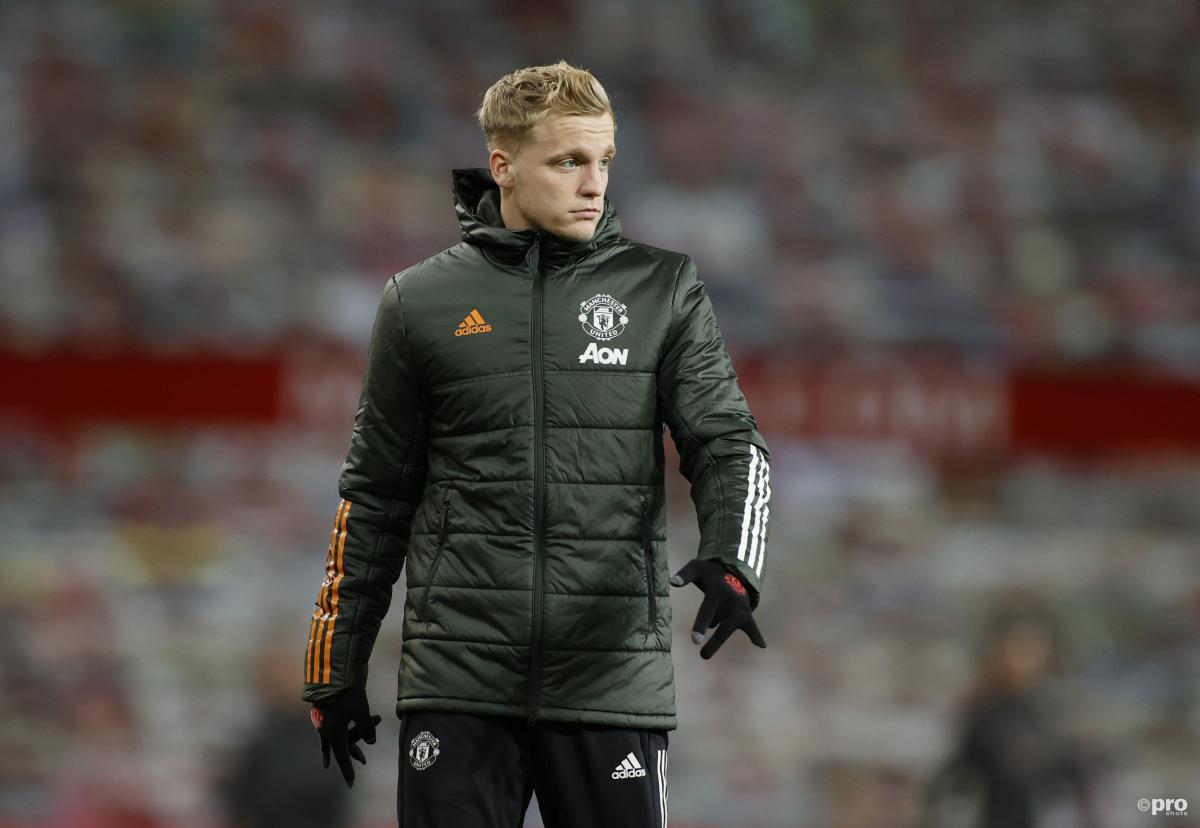 Ole Gunnar Solskjaer admits Donny van de Beek is not happy with his situation at Manchester United.
The high-profile summer signing from Ajax has only started two Premier League matches this season.
For many key games he has remained as an unused substitute and there is huge competition for places.
That has prompted intense debate over his future, with many saying the Netherlands international has made a mistake to move to Old Trafford.
However, United have rejected approaches from teams who were looking to sign him on loan in January.
Solskjaer has repeatedly insisted Van de Beek is part of his plans.
But the United boss concedes it would be wrong to say the midfielder is pleased with the amount of games he gets.
However, the attitude shown by Netherlands international Van de Beek during the difficult spell has impressed Solskjaer.
"I wouldn't say that Donny is happy," said Solskjaer. "Of course, he wants to play more,
"We are doing well and have got players who are playing really well in his position.
"But he gets about his job in the right manner. He reminds me a lot about myself, when I first came in, that he understands my difficulties and challenges.
"I was the same with Sir Alex [Ferguson]. When he left me out I understood and I was happy for the team to win – and Donny is that type of guy."
'Van de Beek could decide the Liverpool game'
Solskjaer suggested Van de Beek will become more involved in the second half of the season.
The United manager also backed him to have a decisive impact during Sunday's FA Cup fourth-round tie at home to rivals Liverpool.
Solskjaer added: "He knows he is important for us and knows he is going to play many games.
"He will definitely be involved in this game against Liverpool and he might be the deciding factor in the game.
"He trusts his own quality and is a quietly confident guy who, deep down, knows he is good enough and is just waiting for his opportunity."