'Lucky to get Bruno!' – Man Utd not buying because they can't find another Fernandes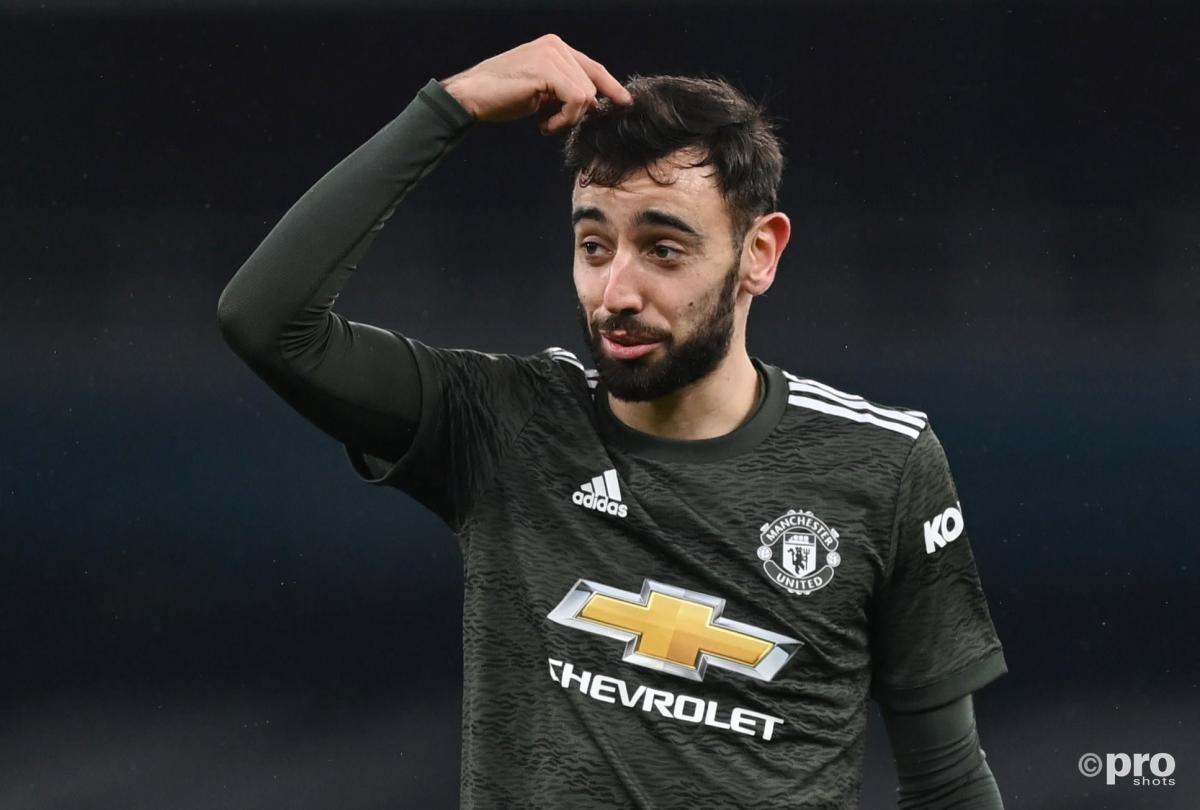 Manchester United are struggling to find a player who can make a similar impact to Bruno Fernandes, says former player John O'Shea.
While Amad Diallo has completed his previously agreed move to United this month, there have been no new signings from Ole Gunnar Solskjaer in January.
O'Shea believes there are a couple of key reasons for the quiet transfer window at Old Trafford.
He believes the squad is already strong, with manager Solskjaer having multiple options in every position.
And he thinks the high-profile signing of Fernandes this time last year was rare.
Not only did United find a fantastic player, but big transfers usually take place in the summer.
"Manchester United, when you look at the bench a few times recently you really see quality in every position," O'Shea said to Stadium Astro.
"So that is a pleasing sign for Ole to be able to switch things up whenever he needs to.
"You want to find that player [in the transfer market].
"Manchester United were very lucky they found Fernandes and they were able to get it done last January.
"You want to find a player like that to come in and really make an impact.
"But they cost a lot of money generally and teams don't want to let them go.
"It happens a lot in the summer, the big transfers."
Scholes criticises Fernandes form
Another former United star, Paul Scholes, was critical of Fernandes' record against the other 'big six' teams in the Premier League.
After the Red Devils were held to a 0-0 draw by Arsenal, Scholes felt the club could expect more from their star player in the biggest matches.
"You talk about [playing] Liverpool and Manchester City, they just can't seem to win those games," Scholes told Premier League Productions.
"When you struggle against Sheffield United the other night and you get beat by them, and it comes to the big game, you have to win these games.
Man Utd latest news

Cavani backed after Arsenal misses
Solskjaer makes NBA comparison after blocking Williams loan
Should Man Utd sell Dalot?
Diallo scores twice against Liverpool
"They just can't find a way of doing it.
"Bruno Fernandes has been disappointing in every single one of them.
"He's had great numbers, great assists, great goals, I think in the last five games against big teams he's had no goals, no assists.
"It's really worrying. And that's why United are where they're at.
"I know they're in a good position, it's an alright position, but it's not a position where you think this team will go on to win the league."