Lampard sacked by Chelsea with second-worst record of Abramovich era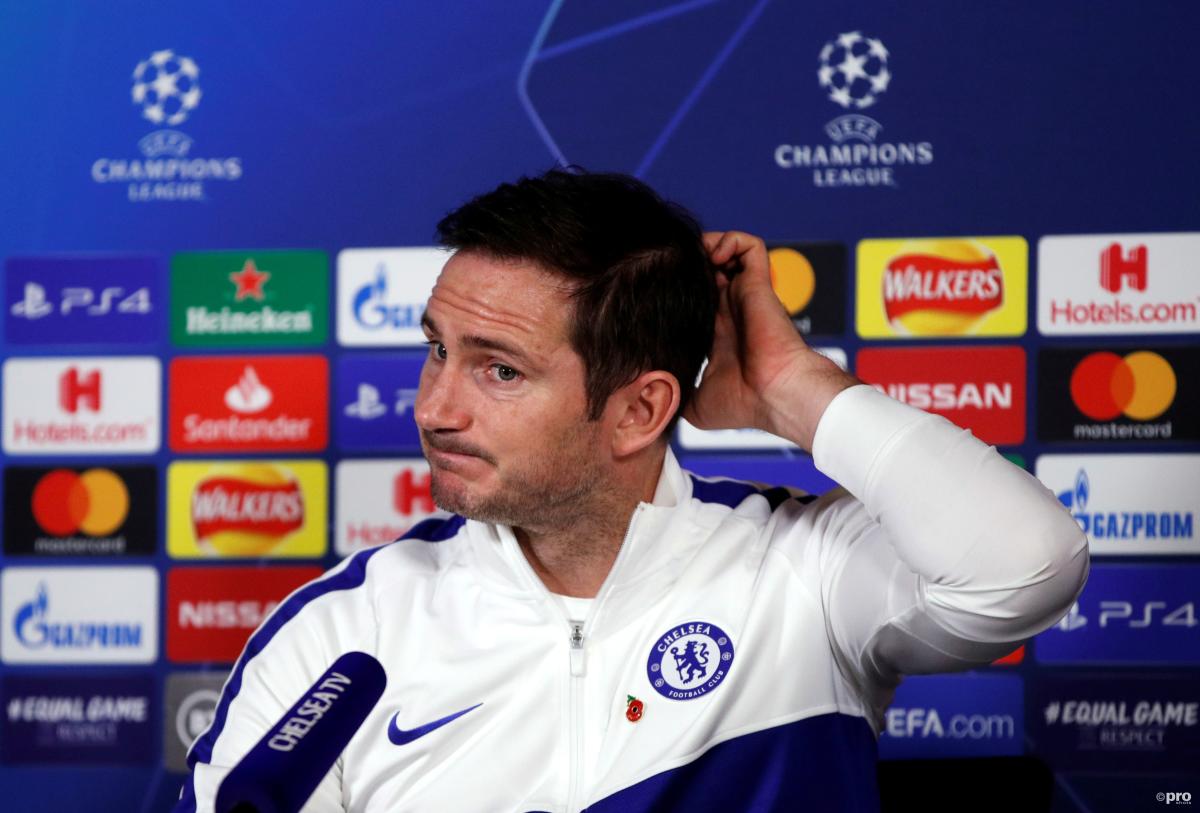 When the announcement broke on Monday that Chelsea had finally sacked under fire manager Frank Lampard, it was not a decision that came as a major shock.
Lampard had confessed prior to the weekend that he knew he was under pressure. That he had an outburst at a journalist only confirmed that fact to the watching public.
A 3-1 FA Cup victory over Luton at the weekend was thought to have eased the pressure on him.
Owner Roman Abramovich, though, is not a man known for having a sympathetic ear for managers, though. Within 24 hours of that victory, which was signed by a Tammy Abraham hat-trick, Lampard was shown the door.
Lampard was Chelsea's 12th full-time manager since the notoriously trigger-happy Abramovich bought the club in 2003. With Chelsea lying ninth in the Premier League table and having spent more money than any other club in 2020, few could blame the Russian on this occasion.
Indeed, as the numbers below show, it is remarkable that Lampard lasted so long.
The numbers that spelt trouble for Lampard
For the sake of comparison, Lampard's record in the league this season stood at 1.53 points per game, with the Blues having progressed comfortably in the Champions League.
Back in 2003/04, the amiable Claudio Ranieri left after just one season of Abramovich's reign. The Italian had led Chelsea to second in the table and the semi-finals of the Champions League. He was dismissed after picking up 2.08 points per game over that Premier League campaign.
Then, of course, came Jose Mourinho, full of 'Special One' bluster. The Portuguese survived over three years under Abramovich, a comparative eternity, yet a 1-1 draw with Rosenborg in the Champions League accounted for him.
He left as early as 20th September following a blip in form that saw the club lose on of the seven competitive matches they played. Their start in the league was seen as catastrophic, but with 1.83 points per game, it was comfortably better than Lampard's record this term.
Similarly, Avram Grant, who took charge following Mourinho's departure, was jettisoned at the end of the season. He led Chelsea to the Champions League final, in which they were an infamous John Terry slip away from winning a maiden title. Grant picked up 2.24 points per game in the Premier League.
He was brushed aside for the high-profile arrival of Brazil World Cup-winning coach Luiz Felipe Scolari. 'Big Phil' proved to be a disaster for Chelsea, however. He barely lasted seven months, though even he picked up 1.96 points per game.
Chelsea managers & points per game won in the season they were sacked
| MANAGER | SEASON | POINTS PER GAME |
| --- | --- | --- |
| Claudio Ranieri | 2003/04 | 2.08 |
| Jose Mourinho | 2006/07 | 1.83 |
| Avram Grant | 2006/07 | 2.24 |
| Luiz Felipe Scolari | 2007/08 | 1.83 |
| Carlo Ancelotti | 2010/11 | 1.87 |
| Andre Villas-Boas | 2011/12 | 1.70 |
| Roberto Di Matteo | 2012/13 | 2.00 |
| Jose Mourinho | 2014/15 | 1.06 |
| Antonio Conte | 2017/18 | 1.84 |
| Maurizio Sarri | 2018/19 | 1.89 |
| Frank Lampard | 2020/21 | 1.53 |
In June 2009, in came Carlo Ancelotti. He too found that second was not good enough for Abramovich after being beaten to the 2010/11 title by Manchester United, earning 1.87 points per game in the process. Chelsea also reached the quarter-finals of the Champions League that season.
Andre Villas-Boas followed the Italian. He was another perceived to have been a tremendous flop as he was sacked on 4th March. Earning 1.70 points per game, he also outperformed Lampard in an absolute fashion during his sacking season.
Abramovich's sacking of AVB could be justified as Chelsea went on to win the Champions League under Roberto Di Matteo, who has gone on to achieve little in management since. Nevertheless, he could not be sacked after such an achievement but lasted only six months more. When he departed in November 2012, Chelsea were picking up points at a rate of two points a game that term, though were in a four-match winless run in the league.
After Rafael Benitez had taken charge on an interim basis, Mourinho returned in 2013 and last until 17th December, 2015. When he departed, Chelsea were hovering a little above the relegation zone, with 18 points from 17 games. In the context of Abramovich's time at Stamford Bridge, it is remarkable he lasted so long.
Antonio Conte arrived in 2016 and last two seasons. The Blues only finished fifth in the latter of his two years but did win the FA Cup. Chelsea had won 1.84 points per game in the Premier League.
The Italian theme continued in the dugout, though Maurizio Sarri lasted only a single year, despite Europa League success, a League Cup runners-up spot and a third place in the league. He made way for Lampard after earning 1.89 points per game – a far better ratio than the former England midfielder enjoys.
Lampard was, therefore, given his chance by Abramovich, who has not been nearly so forgiving in the past. Indeed, only Mourinho in 2014/15 was sacked with a poorer record than the former England international.