Messi, Sancho, Saul & Europe's 10 biggest transfer flops of 2021-22 so far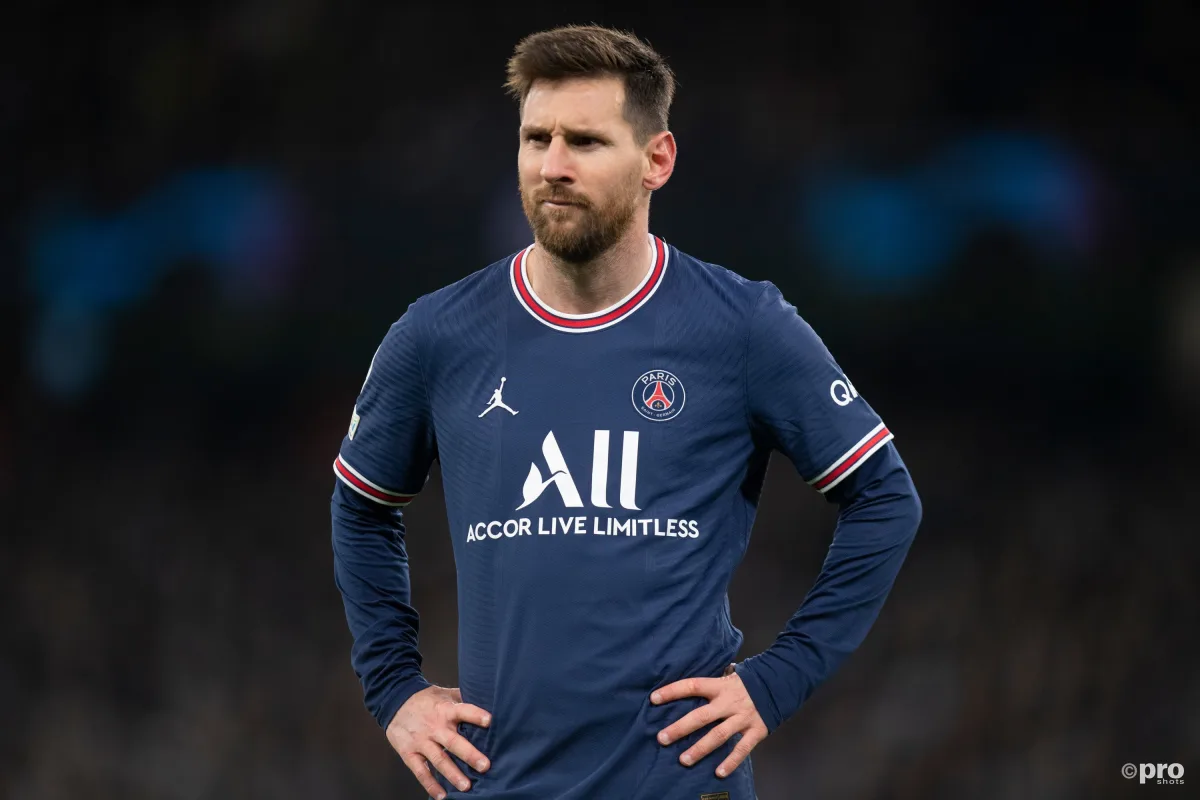 Summer recruitment is so vital to a team's potential for success in a season. Standing still isn't an option, especially for Europe's elite, so ensuring new signings improve the squad is imperative every single year.
In 2021, the summer transfer window was no different, and it was a window for the ages.
Both Cristiano Ronaldo and Lionel Messi changed clubs, while the £100 million barrier was finally broken by a Premier League club.
While there have already been plenty of success stories from the summer window, in the Premier League and on the continent, there have also been some transfers that simply haven't worked out and would be deemed as flops.
Of course, there's still time to rectify poor early form, but so far, these players haven't impressed in new surroundings. Some may not have actually played too badly, but given the fee they cost, or simply the fact they haven't quite delivered as expected, they make the list.
Jack Grealish - Aston Villa to Manchester City (€118m)
A hero at Aston Villa, Jack Grealish left his boyhood club in the summer, joining Pep Guardiola's Manchester City for a British record fee.
He was sensational as captain for Villa, and last campaign his final third productivity finally improved to a level which gave Man City the confidence they needed to splash the cash on 'Super Jack.'
However, his start to life at the Etihad hasn't quite gone to plan. It's worth noting that it's a hard task to settle into Guardiola's City side immediately, Rodri and Joao Cancelo can testify to that, but Grealish hasn't played like a £100m signing as of yet.
With just two goals and two assists in 12 Premier League starts, he's failed to inspire, even if his creative underlying numbers still read impressively.
Grealish was also recently dropped for the Man City squad for disciplinary reasons.
Jadon Sancho - Borussia Dortmund to Manchester United (€85m)
Much like Grealish, Jadon Sancho hasn't enjoyed a fruitful start to life in Manchester. The former Man City academy player arrived at Old Trafford with a glowing reputation from Germany, following an immense spell at Borussia Dortmund.
But, that attacking flair and end product hasn't translated across to the Premier League. Sancho scored eight and assisted 11 in just 24 Bundesliga starts last season, and that was considered a down-year given his form previously.
However, the English winger has managed just one goal and no assists in the English top flight so far this season. His early performance against Wolves summed up life at Man Utd so far - zero shots, zero key passes, and zero dribbles completed; the worrying thing is that these performances have been frequent in Manchester.
There's still plenty of time for this move to work out, but so far, Sancho has struggled.
Lionel Messi - Barcelona to Paris Saint-Germain (Free)
With five Champions League goals in five games in 2021/22, Lionel Messi has delivered once again in the competition. The worrying thing, however, has been his form in France.
Messi was expected to hit the ground running in Ligue 1, but he's actually struggled immensely. He's scored just once in the division, and it's been Kylian Mbappe who's carried the PSG attack.
The Argentine superstar may have grabbed four assists, but three of these came in the same game, and he's struggled to make a meaningful impact on French football yet.
Now, given the talent he possesses, it's likely just a blip, but so far in Ligue 1, Messi doesn't look like himself. Of course, his underlying numbers are still incredible, but he's underperformed his xG by 3.6, according to Fbref. Usually a clinical finisher, that's most unusual, and why he's included in this list.
Sergio Ramos - Real Madrid to Paris Saint-Germain (Free)
Sergio Ramos has become plagued by injury in recent years, and he seemed to be sidelined more than often than not in his final 18 months at Real Madrid.
That trend continued when he signed for PSG, and due to injury, he's managed just two Ligue 1 appearances. The deal was in line with PSG's superstar transfer policy, but it was a foolish one. Now 35, Ramos is past his best, and injury prone. That fact has been evident in Paris, and in just his second game for the club, against Lorient, he was sent off just 41 minutes after coming off the bench.
It's been a poor start to life in Paris for Ramos, and it doesn't look likely to improve much.
Georginio Wijnaldum - Liverpool to Paris Saint-Germain (Free)
The third PSG signing on the list, Georginio Wijnaldum arrived at the club following a stellar Euros campaign, and an impressive spell at Liverpool.
Deployed as an attacking midfielder for his national side, Wijnaldum excelled at this summer's Euros, while he was pivotal for Jurgen Klopp at Anfield by playing the role of facilitator in the middle of the park.
At PSG, he's played neither role, and he's struggled to adapt to life in Ligue 1. He's started nine games, scoring once and assisting once, but like PSG as a whole, his level of performance simply hasn't been up to scratch.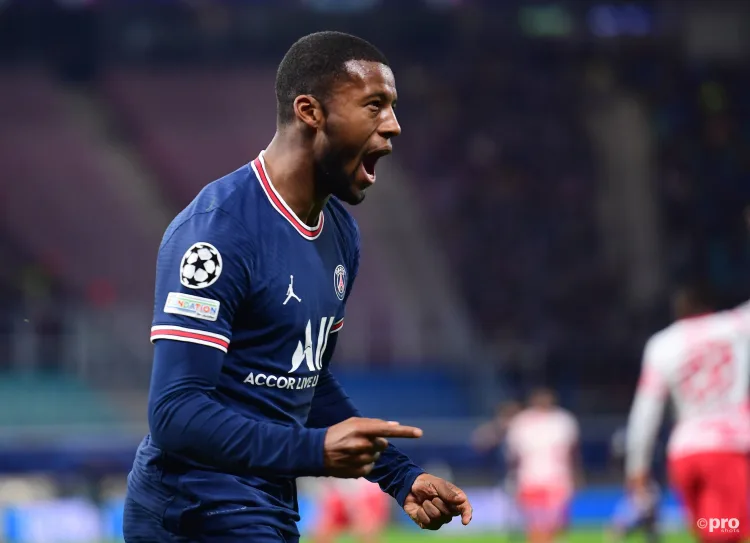 He's improved slightly of late, but his early season form, against the likes of Troyes and Metz, was so uninspiring he's been included.
Saul Niguez - Atletico Madrid to Chelsea (Loan)
Saul Niguez had been slowly declining for a couple of seasons at Atletico Madrid, which is why Diego Simeone wanted to offload Saul this summer, and bring in Rodrigo de Paul instead.
Chelsea decided to take a chance on him, hoping to reignite his former glory, but Thomas Tuchel will have been sorely disappointed by his summer loan signing.
His debut against Aston Villa set the tone for things to come, and while he's impressed in the last few games, it's been a poor spell in West London so far. Against Villa, Saul didn't make a tackle or an interception, had a pass accuracy of just 81%, was run ragged by John McGinn, and was hooked at half-time.
The pace of the game looked far too much for him, and his performance against Watford was much of the same.
Against Wolves and Brentford just before Christmas Saul looked to have found his feet, but it's been a complete disaster up until now.
Emiliano Buendia - Norwich to Aston Villa (€39m)
Much like Jack Grealish at Man City, Emiliano Buendia, the man signed to replace Grealish, hasn't been able to find his feet at his new club.
After his influential spell at Norwich, big things were expected of Buendia upon arrival at Villa Park, but one goal, two assists, and 17 appearance later, it's beginning to look like £33m wasted.
The Argentine needs to do so much more to be counted as a success story at the club.
Donyell Malen - PSV to Borussia Dortmund (€30m)
Although not a direct Jadon Sancho replacement, Donyell Malen was the forward signed by Borussia Dortmund in the summer, and the one expected to replicate the Englishman's incredible output.
However, the transition from the Eredivisie to the Bundesliga has proved tricky for the former Arsenal academy player, and he's registered just three league goals in 16 appearances.
He has found the back of the net three times in the Champions League, but overall it's not been an ideal start for the Dutchman. With Erling Haaland injured for a fair chunk of the season, Malen needed to step up, but unfortunately he didn't.
Nikola Vlasic - CSKA Moscow to West Ham (€30m)
This transfer went slightly under the radar over the summer, but West Ham signed Croatian attacking midfielder Nikola Vlasic, formerly of Everton, from CSKA Moscow for €30m (£26.8m). He only netted his first goal for the Hammers against Watford on 28 December, and for such a large fee, he's massively disappointed.
Vlasic has played just eight times in the Premier League, and is truly behind the likes of Said Benrahma, Jarrod Bowen and Pablo Fornals in the pecking order at The London Stadium.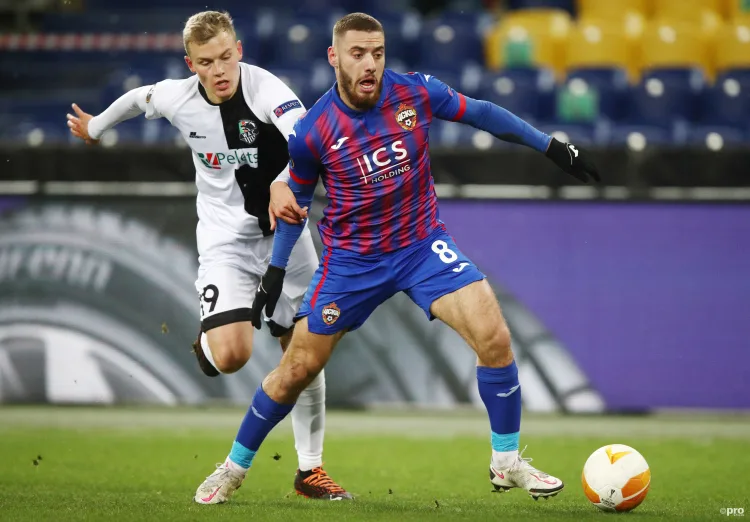 It's been a huge waste of money that could've been used on a striker.
Rodrigo de Paul - Udinese to Atletico Madrid (€35m)
The man Atletico signed to replace Saul has, like his predecessor, been unable to live up to expectations this season.
Arriving off the back of carrying Udinese season-on-season, De Paul was seen as the creative midfielder Atletico needed to reach the next level, but under Simeone, his creativity has been nerfed, and he's proven to be an expensive risk.
He's yet to score and has registered just one assist in La Liga, despite making 17 appearances, and while plenty can be blamed on Atleti's poor form, De Paul himself hasn't helped.