Why Ronaldo's lack of pressing may be a myth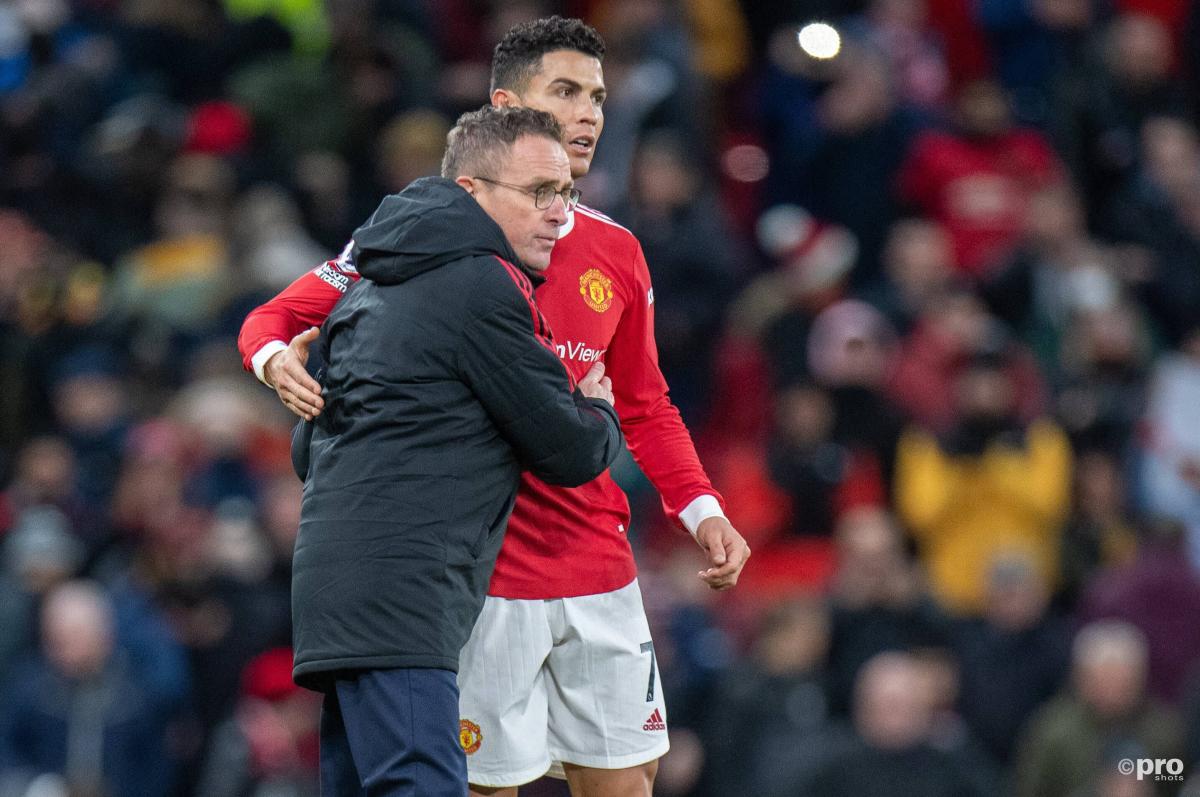 One of the biggest talking points ahead of Ralf Rangnick's Manchester United debut against Crystal Palace on Sunday revolved around Cristiano Ronaldo's supposed lack of pressing.
New Man Utd manager Rangnick is widely regarded as the godfather of modern football pressing, with the German always demanding that his teams press ferociously from the front with a high defensive line.
In order for Rangnick's style of football to work, it requires all 10 outfield players to run hard and press as a unit.
There was a big concern that the 36-year-old Ronaldo would be incapable or unwilling to do this given his age and his minimal workrate in defensive phases in recent years.
This was highlighted in a report by the Daily Mail in October when it was revealed that the average distance covered per game by Ronaldo in the Champions League was 3.7 miles.
At the time, this placed him 68th out of the 72 forwards in the Champions League when it came to distance covered per match.
Ronaldo's 3.7 miles dwarfed in comparison to the likes of Yannick Carrasco (8 miles per game), Thomas Muller (7), Neymar (6.6), Robert Lewandowski (6.3), Mohamed Salah (6.2) and Erling Haaland (6.0).
Even Ronaldo's great rival Lionel Messi, who is often highlighted for his lack of defensive work and for walking around the pitch, was averaging 5.3 miles per game.
[Pressures by zones, #MUFC in all comps 21/22]

- Like last season, Fred (mainly mid 3rd) followed by Bruno (mainly att 3rd) remain the highest pressers
- Pogba, Martial, Sancho, Varane have increased from 20/21
- Matic, Maguire, Shaw have decreased
- CR doesn't press pic.twitter.com/ySMM5WFbZQ

— The Devil's DNA (@TheDevilsDNA) October 8, 2021
And to make matters worse, there was a goalkeeper in the Champions League who was covering more ground per game than Ronaldo in Wolfsburg number one Koen Casteels.
Ronaldo's poor workrate and defensive coverage was also evident in the Premier League.
The same Daily Mail report showed that Ronaldo had pressured an opponent less than any other forward in the EPL, making 2.85 pressures per game. This was by a long distance the lowest among his attacking peers, with Alain Saint-Maximin the next worst with six pressures per 90 minutes.
Timo Werner was first in the league among attackers with 23.3 pressures per game, followed by Diogo Jota with 21.6 and Wilfried Zaha with 20.6.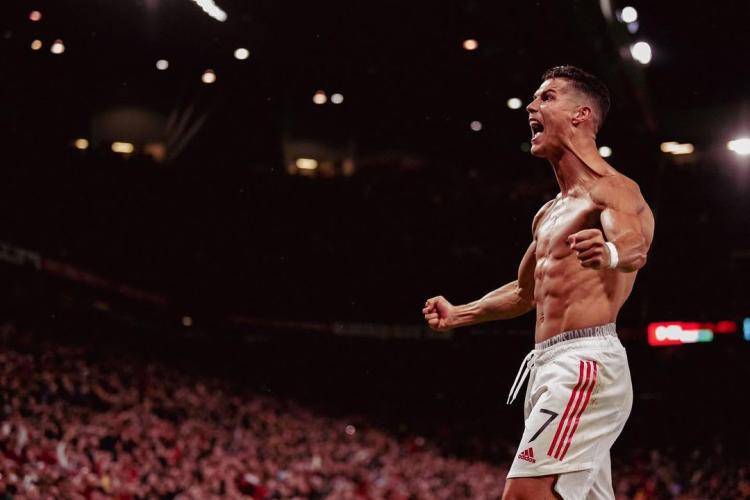 But, in Man Utd's first game under Rangnick at least, these fears about Ronaldo were not evident.
Rangnick started Ronaldo and the Portuguese superstar played the entire 90 minutes in a 1-0 victory over Crystal Palace.
Furthermore, the German manager hailed Ronaldo's pressing himself after the match.
What did Rangnick say about Ronaldo's pressing?
"I am very happy with the way the team performed, especially the first half hour, with the pressing, it was exceptional.
"We wanted to play with two strikers, especially in the central position. By the way, Cristiano Ronaldo's work off the ball, chapeau."
What did Carragher say about Ronaldo's pressing?
And Rangnick's comments were echoed by former Liverpool defender and Sky Sports pundit Jamie Carragher.
Carragher believes that the idea that teams can't win major trophies because Ronaldo can't press to be a myth. Indeed, like Rangnick, he thinks that Ronaldo's workrate and closing down was exceptional.
"Man Utd have a front two, like Borussia Dortmund in Marco Reus and Erling Haaland, and also narrow wide players,' Carragher explained on Monday Night Football.
"Man Utd are not exactly the same as Dortmund, who have more of a diamond in midfield. Jude Bellingham, who we know is more of a central player, on the left and Julian Brandt inside on the right.
"We saw a lot of that from Manchester United. Two tens as Rangnick called them, but this is what he will want from players in that position, making that run forward between full-back and centre-back.
Jamie Carragher on Cristiano Ronaldo vs Crystal Palace: "The pressing from him was absolutely outstanding and this is what he [Rangnick] will want from his attacking players, central strikers." #MUFC pic.twitter.com/IpokdQTUEG

— MUFC Scoop (@MUFCScoop) December 6, 2021
"That's where Manchester United are going to find their attacking players more often than not.'
"It takes me back to the weekend with Cristiano Ronaldo, the pressing from him was absolutely outstanding and this is what he [Rangnick] will want from his attacking players, central strikers.
"From what we saw at the weekend, the two tens and two centre forwards right up alongside the Bayern defence. Where it pays dividends is you then find that player – it could be Bruno Fernandes – in that pocket in that hole.
"At the weekend for United it was [Marcus] Rashford and Ronaldo, Haaland and Reus making runs in behind. From the two top teams in Germany we saw so much of what we saw from Rangnick's first game at Manchester United."
There will certainly be tougher tests ahead for Man Utd than Crystal Palace and only then will we know for sure whether the doubts about Ronaldo's ability to press under Rangnick were accurate. But, so far so good for Cristiano.