Ronaldo aces Rangnick audition by passing 800 career goals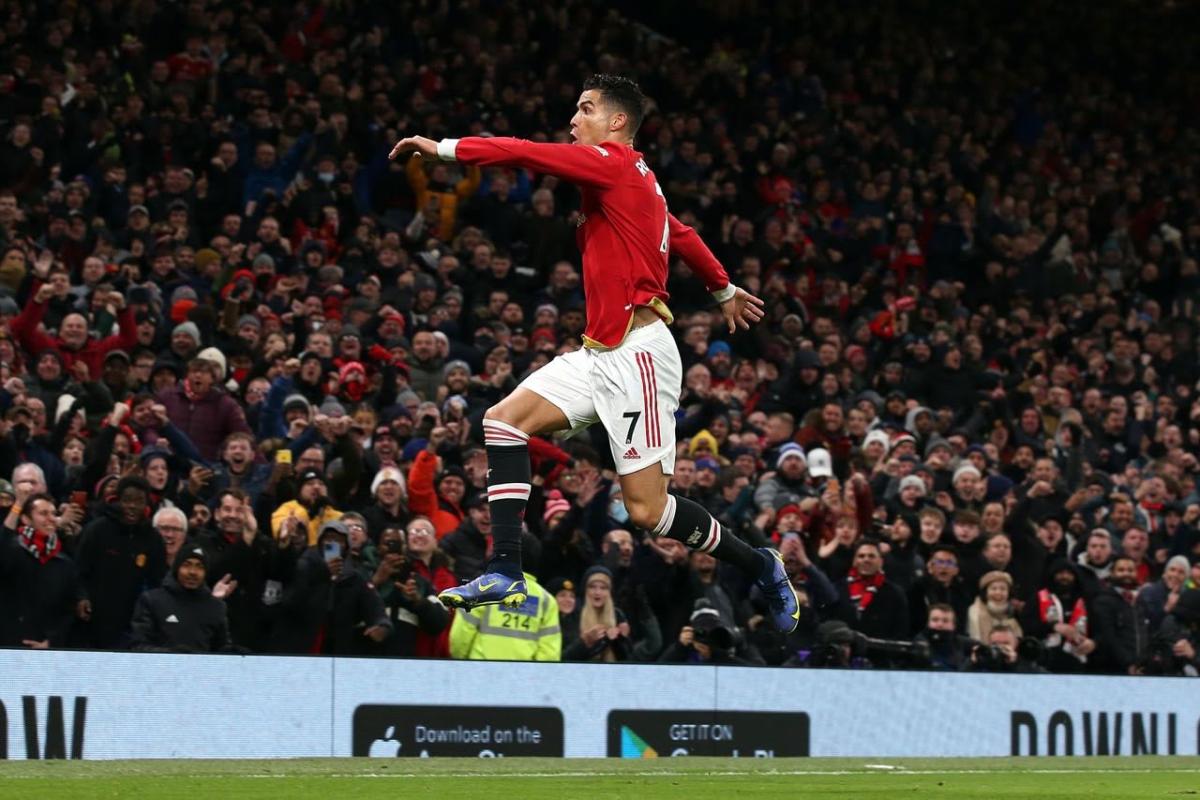 Cristiano Ronaldo may be used to performing at the "Theatre of Dreams" but on Thursday night against Arsenal he was possibly tasked with auditioning for his future role at Manchester United.
While the Old Trafford side were, first and foremost, focussed on picking up all three points against Arsenal, each player in red was undoubtedly looking over their shoulder towards the main stand.
There, Man Utd's new interim manager sat, keeping a watchful eye over the squad he had just inherited from Ole Gunnar Solskjaer.
However, while the likes of Fred, Scott McTominay or even Harry Maguire may have felt the nerves, Ronaldo simply did what he has always done throughout his career and made sure his credentials were beyond doubt.
Goal 800 and 801
As has quickly become customary at Man Utd this season, it was Ronaldo's job to rescue this team from chaos and unquestionable trouble. Following an opening goal from Emile Smith Rowe and then an equaliser from Bruno Fernandes, the second half sat poised and ready for one team to take control.
Together for a landmark @Cristiano strike ✊🔴#MUFC | #MUNARS pic.twitter.com/YVzmyO7Z3N

— Manchester United (@ManUtd) December 2, 2021
Fortunately for Man Utd, Ronaldo made sure it was his side that did exactly that when he latched on to a squared pass from Marcus Rashford just seven minutes into the second and fired the ball into the left corner with a low, accurate shot.
Arsenal, to their credit, didn't give up the fight and just two minutes after Ronaldo put his side ahead, a superb finish from Martin Odegaard then levelled the scoring again and demanded another intervention from the Portuguese star.
The home side got their golden chance just 20 minutes from time when VAR decided that Odegaard had brought Fred down in the box and that Man Utd should be awarded a penalty. The referee agreed and with a third goal and all three points on the line, Ronaldo once again stepped up and put his side in front with a shot right down the middle of the pitch.
8️⃣0️⃣1️⃣ 🔥 #MUFC | #MUNARS pic.twitter.com/9SLym22DEe

— Manchester United (@ManUtd) December 2, 2021
Rangnick-proof Ronaldo
Aside from the three points against their old rivals, Man Utd fans will be delighted with the manner in which their team hunted in packs and how Ronaldo managed to fit into that system well.
Unlike the immobile, penalty-box striker that he is often portrayed as at this stage in his career, Ronaldo led the press and the attacking line and, crucially, was a great focal point for the likes of Fernandes, Rashford and Jadon Sancho in counter attacks.
It remains to be seen just how much Rangnick will change with this team, but if Thursday night's performance is anything to go by, Ronaldo will be keeping his spot in Man Utd's starting XI.