Will Pochettino be first manager to coach both Ronaldo and Messi?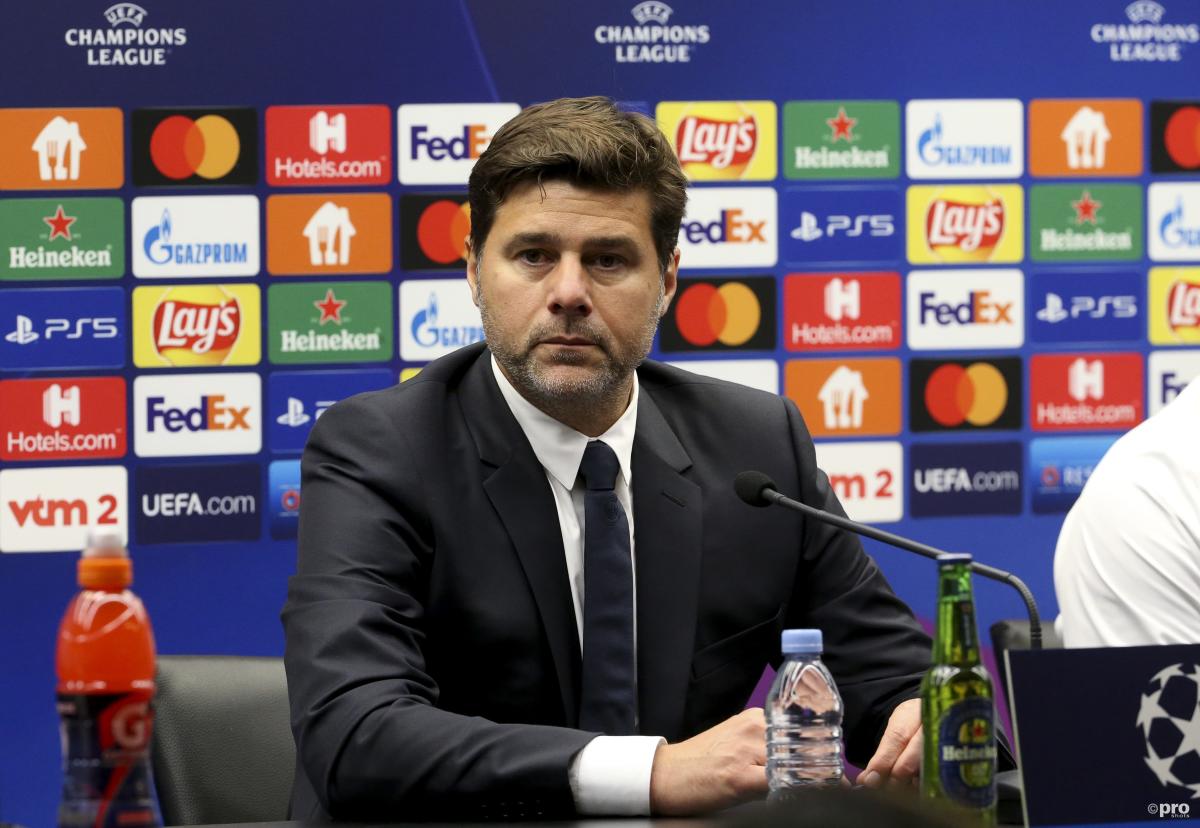 Manchester United are reportedly set to approach Paris Saint-Germain head coach Mauricio Pochettino to be their new manager.
Ole Gunnar Solskjaer was sacked as boss of the Old Trafford side following an embarrassing performance and 4-1 loss against Watford, leaving Man Utd down in seventh.
Even though the club initially confirmed they would be looking for an interim boss until the end of the season, that idea has apparently now been scrapped as they have stepped up their efforts to try and poach Pochettino from PSG.
The Argentine is in the middle of a season and contract with the French giants and it will reportedly cost £10 million in compensation for Man Utd to release him from his deal.
At the moment, Pochettino is working with some of the biggest global superstars around in Lionel Messi, Neymar and Kylian Mbappe.
Should he move to Man Utd, he will be working with another in Cristiano Ronaldo.
As everyone knows, Messi and Ronaldo are recognised as being the two greatest footballers of the past 15 years and there is an argument to be made that they are the two greatest of all time.
Their careers have been intrinsically linked, as they have competed for honours not just at team level but at individual level, too.
Pochettino will have the honour of becoming the first coach ever to work with both players at club level.
Pep Guardiola came close in the summer of 2021 when Ronaldo came close to joining Manchester City, only to eventually return to Man Utd after 12 years away.
Which managers have coached Messi?
| | | |
| --- | --- | --- |
| Manager | Club | Appearances |
| Mauricio Pochettino | PSG | 9 |
| Ronald Koeman | Barcelona | 47 |
| Quique Setien | Barcelona | 24 |
| Ernesto Valverde | Barcelona | 124 |
| Luis Enrique | Barcelona | 158 |
| Tata Martino | Barcelona | 46 |
| Tito Vilanova | Barcelona | 35 |
| Jordi Roura | Barcelona | 15 |
| Pep Guardiola | Barcelona | 219 |
| Frank Rijkaard | Barcelona | 110 |
Which managers have coached Ronaldo?
| | | |
| --- | --- | --- |
| Manager | Club | Appearances |
| Ole Gunnar Solskjaer | Man Utd | 13 |
| Andrea Pirlo | Juventus | 44 |
| Maurizio Sarri | Juventus | 46 |
| Massimiliano Allegri | Juventus | 44 |
| Zinedine Zidane | Real Madrid | 114 |
| Rafa Benitez | Real Madrid | 24 |
| Carlo Ancelotti | Real Madrid | 101 |
| Jose Mourinho | Real Madrid | 164 |
| Manuel Pellegrini | Real Madrid | 35 |
| Alex Ferguson | Man Utd | 292 |
| Laszlo Boloni | Sporting | 31 |