The Best Premier League Transfers Ever: Carlos Tevez to Manchester City (2009/10)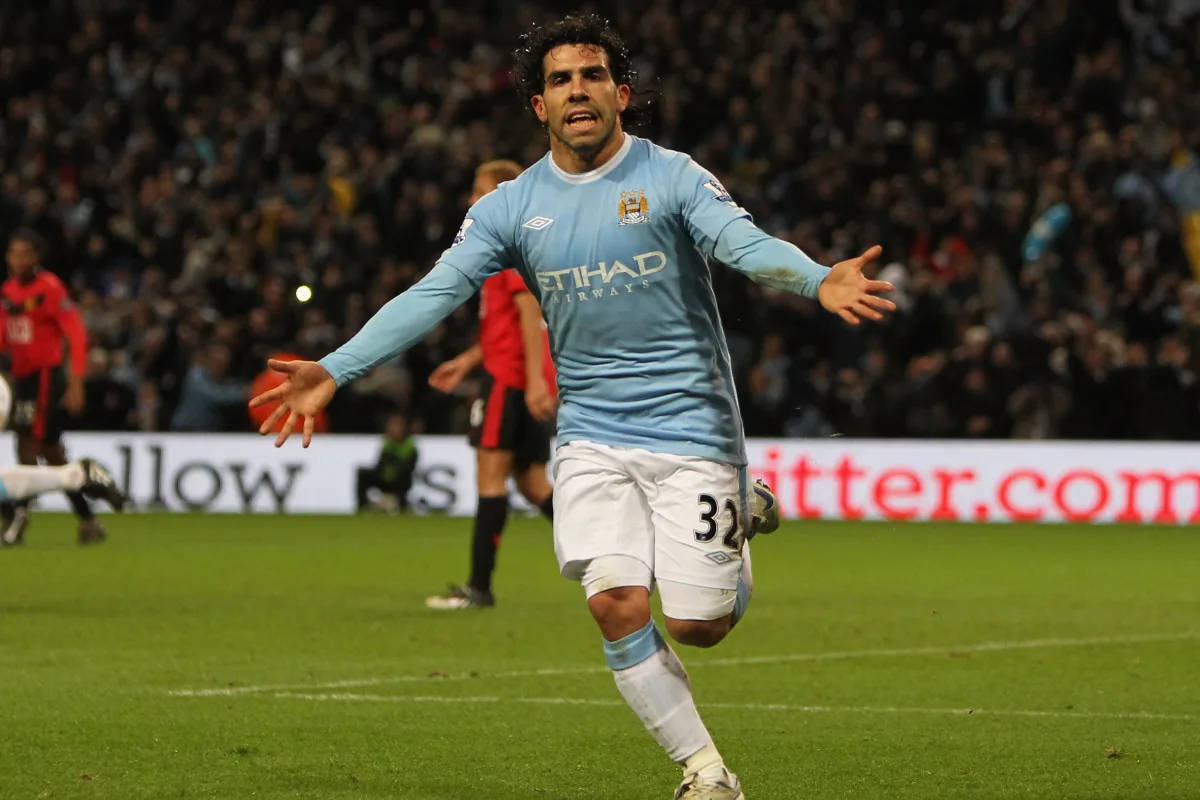 One of the most notable transfer windows in Premier League history was undoubtedly in the summer of 2009 when Carlos Tevez dramatically left Manchester United to join Manchester City.
The Argentina international had been on loan from West Ham for the past two seasons and the Old Trafford club had every confidence of matching the price tag their London counterparts had attached to Tevez's talent, but City swooped in for the player in the last minute and in the process made history.
This article is part of FootballTransfers' greatest-ever Premier League deals. We have selected just one standout transfer from every season of the Premier League, including two honourable mentions. This list will then be gathered to provide a definitive list of the best pieces of business in the Premier League era.
Carlos Tevez, West Ham to Manchester City, £47 million
Tevez signed a five-year contract with Man City in June 2019 and made his debut for the Premier League side after coming off the bench against Blackburn Rovers in a 2–0 away win. However, the Argentine striker didn't really make a huge impact in the league until September.
After picking up an injury on international duty, Tevez missed a 4-2 victory over Arsenal but was back in place for the Manchester derby – the first one since he crossed the divide. And fortunately for his new employers, he quickly proved his worth by providing two assists in an otherwise disappointing 4-3 defeat.
Showing his individual worth in an otherwise average side was to continue being the theme of the season, as City ended the season in fifth place despite 23 goals and seven assists from their new striker in just 35 games.
His manager, Roberto Mancini, clearly felt the same way when he began the new season by appointing Tevez as his new captain. The Argentine striker repaid the faith shown in him by scoring seven goals in his first nine league games of the season, including pivotal finishes in victories over Liverpool and Chelsea.
That season Tevez bagged 20 goals and six assists in 31 league games as City improved on their standings by finishing third and in a coveted Champions League spot, while also helping City win the FA Cup.
However, that's probably where Tevez's time at the club reached its highest point. The 2011/12 season was marred by the player falling out with the club over an apparent refusal to come on in a Champions League clash and the arrival of striker Sergio Aguero. After scoring 29 goals in his first season then 23 the next, Tevez managed just four in 15 this time around.
Indeed, when City fans think back to that fateful, title-winning clash against Crystal Palace they think of Aguero, Vincent Kompany and the key players in that season's title challenge. By that point Tevez was old news.
Although the Argentine striker would bounce back with 17 goals the following season and become the first player to score 50 goals in the Premier League for City, Tevez was already mulling over a move away from England by the time the January window came along. Despite talks of returning to Argentina to play for Boca Juniors, Tevez agreed to join Juventus in the summer on a three-year deal.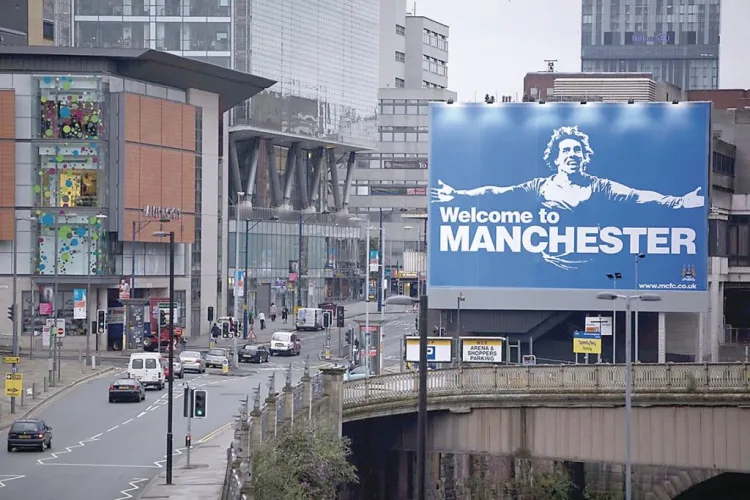 Becoming the noisy neighbours
Despite Tevez's complicated relationship with City and the many highs and lows that ultimately balance themselves out over the course of his four seasons at the club, there's little denying the impact and legacy his transfer had on English football.
He's by no means the most expensive player City have signed but the club's ability to entice him away from the warm embrace of Man United in the summer of 2009 indicated a notable shift in the standings of both clubs. And that shift has only grown since.
Although he held a remarkable goal scoring record for City and won plenty of awards and titles, most City fans will probably think of only one thing when they think of Tevez's time at their club: that huge "Welcome to Manchester" billboard at the top of Deansgate in the Manchester city centre.
| | |
| --- | --- |
| Appearances | 148 |
| Goals | 73 |
| Assists | 35 |
| Major titles | 2 |
Runner-Up: Kyle Walker (Sheffield United to Tottenham Hotspur, £9 million)
Although Kyle Walker's value to Tottenham Hotspur may not have been all too evident when he first joined the club and then spent the next two seasons on loan at three different clubs, the young English defender would eventually prove his worth in the Premier League and won a number of individual awards before attracting the interest of Man City and a remarkable £45 million fee.
Runner-Up: Antonio Valencia (Wigan to Manchester United, £16 million)
In the same summer that saw Tevez leave United, the Old Trafford side snagged a bargain in picking up Antonio Valencia from Wigan for just £16 million. What may have seemed like a sizable sum at the time eventually paled into insignificance compared to the ten seasons Valencia provided as an exceptional attacking player and then later as a sturdy squad player in defence.