Philippe Coutinho's accurate passing, and why it's a problem for Barcelona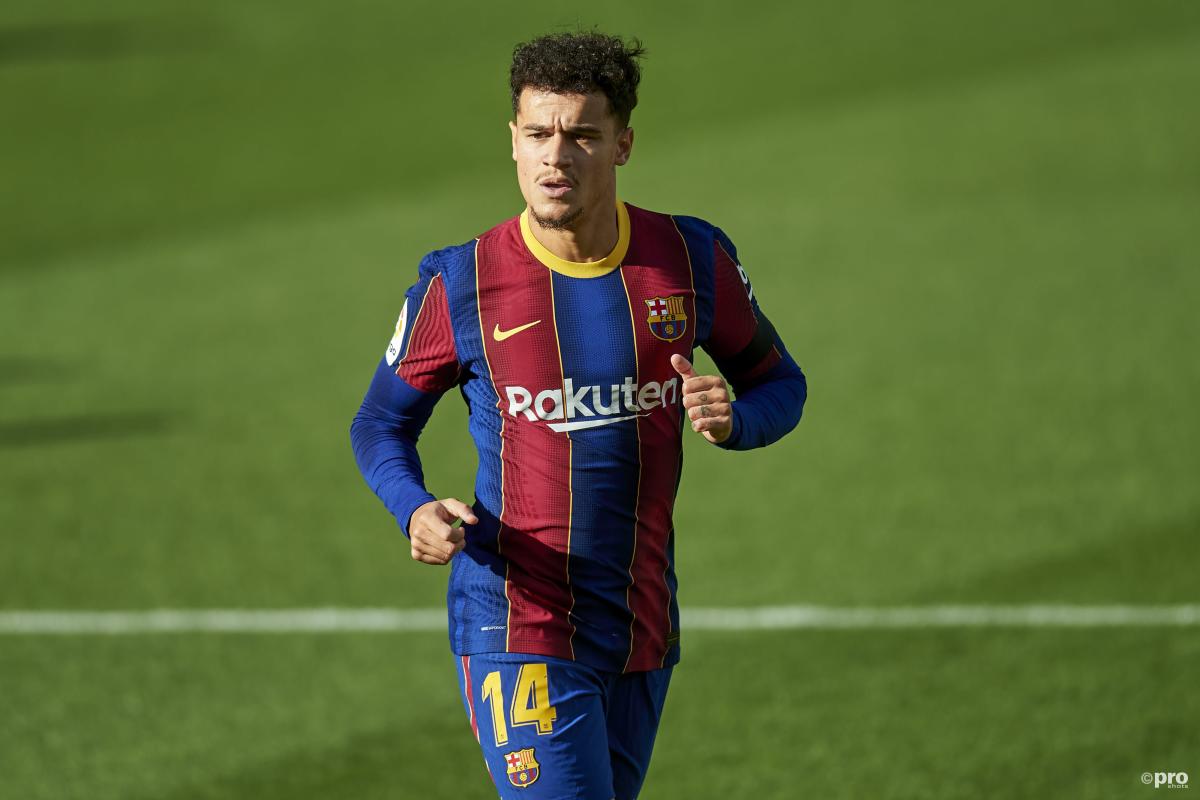 Barcelona drew 2-2 with Valencia on Saturday, meaning they fell further behind early table-toppers Atletico Madrid. It's shaping up to be one of the most disappointing campaigns in recent history. One man, who was widely tipped to be a potential saving grace for the Blaugrana, has suffered more than most.
Philippe Coutinho's £142m move from Liverpool to the Spanish giants was one of the most expensive transfers of all time. It was supposed to be the start of a new prosperous era for both player and club. Instead, it was the beginning of a nightmare on both sides.
After struggling to make an impact in his first 18 months at Camp Nou, Coutinho was shipped out on loan to Bayern Munich. The Brazilian playmaker helped defeat his parent club 8-2 on the way to collecting the Champions League trophy. This sparked fresh hope that the 28-year-old could rediscover his best form in a Barca shirt.
READ MORE:
However, after making a strong start to the new season where he scored two goals and provided two assists in his first five matches, Coutinho has slumped back into the form of 2018/19, arguably regressing even further.
Passing Accuracy: 100%
A telling stat resulting from Saturday's draw may give some indication as to why this has happened. The former Anfield fan-favourite recorded a passing accuracy of 100%. While it may seem odd to criticise a player for completing all of their passes, this is actually far from ideal for a man tasked with providing creativity and attacking opportunities on a regular basis.
You can't win the lottery if you don't buy a ticket, as the saying goes.
In 2017/18, Coutinho's most productive year, he had a passing accuracy of 83% and made 2.3 key passes P90 on average. This resulted in 15 assists for his teammates despite his campaign being dissected by his high-profile move from England to Spain.
This year, Barcelona's No. 14 has a pass accuracy of 87% and is making just 1.29 key passes per game. Of course, it is never a good thing to lose possession of the football but, in order to open up tight, compact defences that teams like Barcelona face on a regular basis, you need your creative forces to experiment and try things ordinary folk wouldn't even think of.
Coutinho used to do that throughout his time in the Premier League week in week out. The constant flicks, dummies, skills and outrageous passes saw him dubbed 'The Little Magician' by Liverpool supporters, but the tricks ended as soon as he packed his bags and departed Merseyside.
The Reds coped surprisingly well without the South American, reinvesting the funds from his sale to fire them to a Champions League and top flight title, although one of their nearest rivals in 2020/21 contains a star similar to that of their former prized asset.
Bruno Fernandes Comparison
Bruno Fernandes is dragging Manchester United towards the upper echelons of the Premier League table with his 13 goals and seven assists in all competitions making him one of the most effective forwards in European football.
The Portugal international is renowned for his eye for goal and ability to slip in the likes of Marcus Rashford, Anthony Martial or Mason Greenwood with a through ball only a handful of players can make.
What is interesting about the former Sporting Lisbon man is that his pass accuracy so far this season is just 75%. Despite this, he has made a huge 2.6 key passes on average per 90. That's just over double the amount Coutinho has made, even though his passing accuracy is 12% lower.
So Coutinho needs to try more adventurous balls, be less afraid to lose possession and get back to his old self, but that is easier said than done. With just one goal and no assists in his last seven appearances, there's no sign of that happening any time soon.
Coutinho on the road out
Barcelona need to raise funds to reinvest in the summer, and Coutinho will presumably be high up on the names the hierarchy are looking to shift, although, with his contract not expiring until 2023, it's hard to see who would be willing to take what would be an expensive punt on a player who's best performances came over two years ago.
Munich already turned down the opportunity this summer, the likes of Manchester City, Chelsea and United don't need a player of his nature, Real Madrid wouldn't even consider the prospect, Juventus are actively trying to shift Paulo Dybala – a player in the Coutinho mold, Inter can't find room for Christian Eriksen and AC Milan have moved away from signing ageing big-name players.
Paris Saint-Germain are never short of a penny, but even for them, this would be a deal that would make very little sense.
It's a sad state to see such a talented footballer lose his way in what is supposed to his peak years. Wherever Coutinho ends up will be a gamble, though it's one the purists will be hoping sees the Little Magician restored to his former powers.