Phil Foden: Should he leave Manchester City?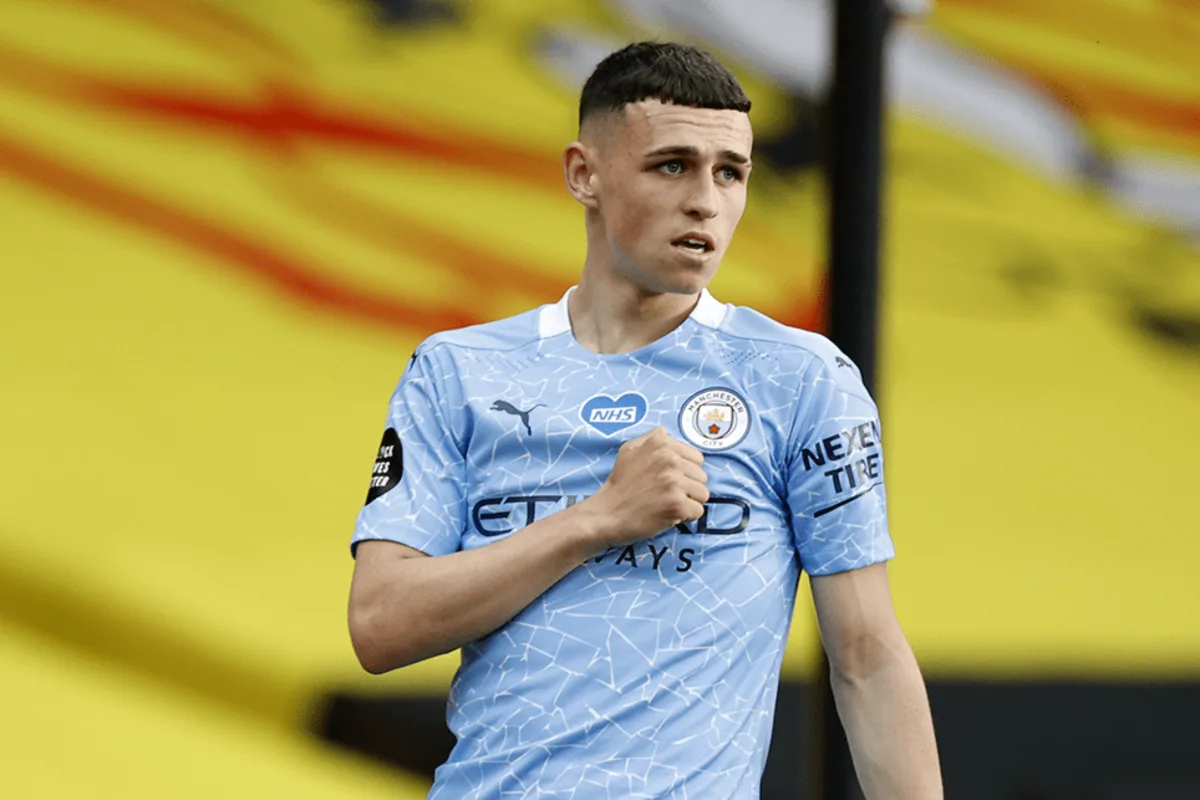 Phil Foden's situation at Manchester City should be clear.
After all, Pep Guardiola has been at pains to praise the young playmaker for years, even at one point calling him 'the best player he had ever worked with.' Guardiola is no stranger to making sweeping statements that perhaps don't hold up to scrutiny (is he better than Lionel Messi?) but it's clear that Foden is an important part of the City squad.
But perhaps not important enough. Guardiola's rotation policy may be seen as a way to keep his squad fit across this intense season, but Foden seems to be the fall guy. Whenever the team is switched up, it's usually Foden that's switched out and it is a growing sense of frustration for the 20-year-old.
Reports from Spain suggest that Real Madrid could be keeping tabs on Foden and while a transfer at this point seems far-fetched, particularly given Madrid's financial restrictions, the England international will certainly want to play more.
Foden yet to sign new deal
He has yet to sign an improved contract on the £30k per week deal signed in 2018, and while the club and player are in talks over a dramatic improvement on those terms, nothing is sorted yet.
Foden's current deal still has another three-and-a-half years to run. But in 20/21 in both the Premier League and Champions League combined, Foden has played 1011 minutes, much less than Kevin De Bruyne, Raheem Sterling and Riyad Mahrez, and roughly the same as Ferran Torres and Bernardo Silva.
And when looking at what Foden does with those minutes, he has a right to be aggrieved. Sterling and De Bruyne are clearly first-choice. But among the rest, Foden has seven goals and five assists in all competitions, just short of Torres' 13 goal contributions and better than Mahrez (10) and Bernardo (2).
Manchester City Goal Contributions
| Player | Goal Contributions |
| --- | --- |
| Ferran Torres | 13 |
| Phil Foden | 12 |
| Riyad Mahrez | 10 |
| Bernardo Silva | 2 |
| | |
All comps, 20/21
Silva and Mahrez have had extended runs in the team in the past and it's pretty clear what they can do. But Foden struggles to gain any kind of momentum because he's in for one match, and out for the next. Any consistency of performance is constantly interrupted.
Which is a shame, as when he is on the pitch his numbers are competitive or exceed his team-mates. Of the four players in the comparison, his 1.38 Key Passes P90 is second only to Mahrez but much superior to to Torres (0.8) or the dismal Silva (0.67)
And when looking at Expected Goals and Assists combined, Foden's numbers are excellent.
Expected Goals + Assists P90
The question should really be; which players do you want to build the future of your team around. Mahrez is 29, while Silva's form has been consistently dreadful for over a year now. Would Foden be strangled for minutes at the likes of Barcelona, Real Madrid or even Manchester United? The answer is probably not.
| Player | xG + xA |
| --- | --- |
| Riyad Mahrez | 0.63 |
| Phil Foden | 0.55 |
| Ferran Torres | 0.53 |
| Bernardo Silva | 0.30 |
| | |
All comps, 20/21
Foden is a City die-hard. He's been at the club since he was eight. He's the poster boy of the young fan coming good. Guardiola has in the past referred to him as 'a gift'.
So play him, then.