Olivier Giroud should leave Chelsea, says Gael Clichy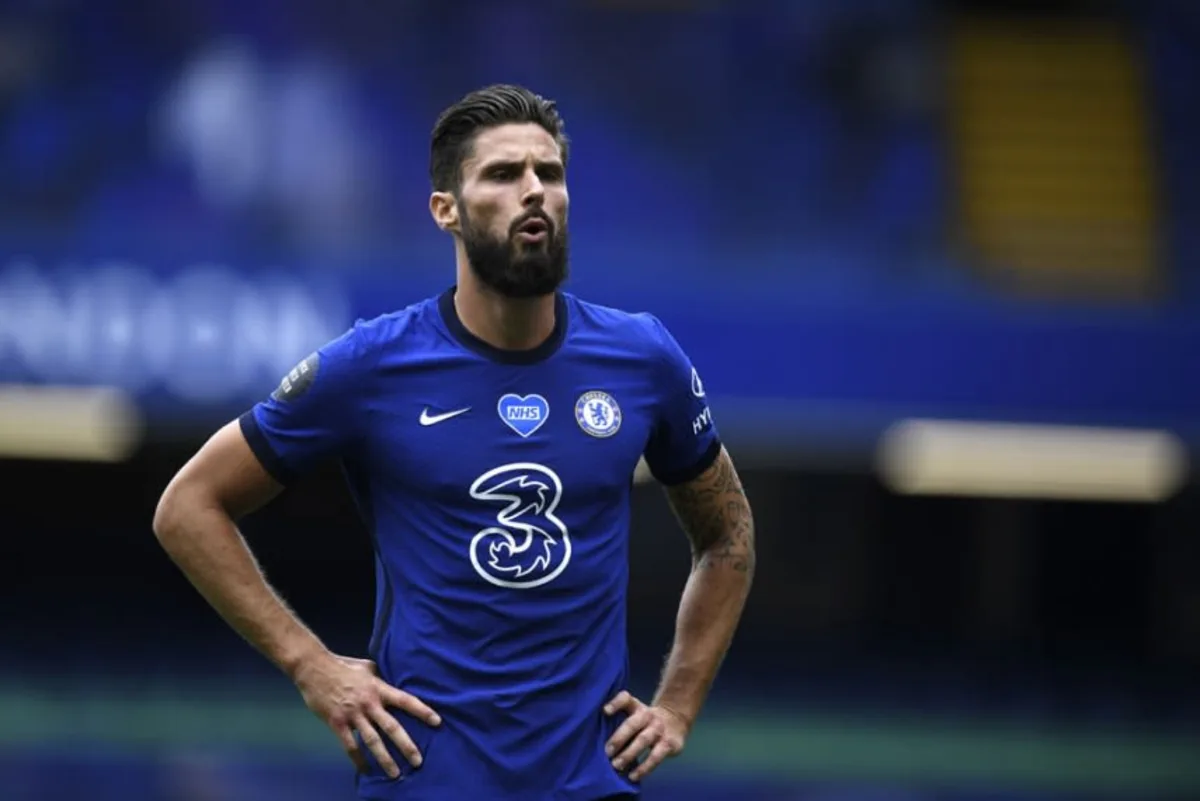 Olivier Giroud has played just 36 minutes in the Premier League this season and needs to leave Chelsea if he hopes to go to the Euros with France next summer.
That is according to his former international teammate Gael Clichy who believes the big man has far more to offer than warming the bench.
Currently plying his trade in Turkey with Istanbul Basaksehir, Clichy told Stadium Astro that given the time, Giroud is a player that knows how to score goals.
"Give him 20 minutes here, half-an-hour there, 40 minutes here, cup game, Champions League game, he will score goals," he said.
The former Arsenal and Manchester City defender said a player with Giroud's quality is "essential" to any top team with his ability to hold the ball up as well as apply a finish.
France boss Didier Deschamps said last week that Giroud's current situation is "not good for him" and cast a doubt on his selection for the European Championships if it should continue.
"He knows what I think about it, I told him, although I don't forget what he can do and what he might be able to do again," he said.
Olivier Giroud showed he's still got it
The 34-year-old looked all but out the door at Stamford Bridge last season but earned himself a new contract after scoring six goals in nine Premier League games post-lockdown, and he also scored in the FA Cup semi-final and assisted in the final at Wembley.
Since then, however, Chelsea have brought in fresh attacking talent in the form of Timo Werner, Kai Havertz and Hakim Ziyech, and the Frenchman has started just one game for the Blues this season, being a League Cup tie against Tottenham Hotspur.
Despite that lack of involvement, Giroud has scored five times across eight fixtures for France this season, moving to within just seven goals of Thierry Henry as the countries record goalscorer, something Clichy notes is an indicator of his quality.
"This for me is enough. That is the answer to everybody telling me that he shouldn't be there [in the national team]," he said.
READ MORE:
Clichy hinted that Giroud ought to look elsewhere in the January window in order to nail down a place in Deschamps' side next summer.
"Obviously if the manager of the national team is saying that he needs game time to go to the Euros, you need to go and you need to find a place where you will play," he said.
Given a warning by his national team manager, Giroud will be eager to find opportunities to play, whether that be at Chelsea or elsewhere, if he is to make it to the Euros and set about hunting down Henry's goal-tally.