How much would Jimenez have improved Man United this season?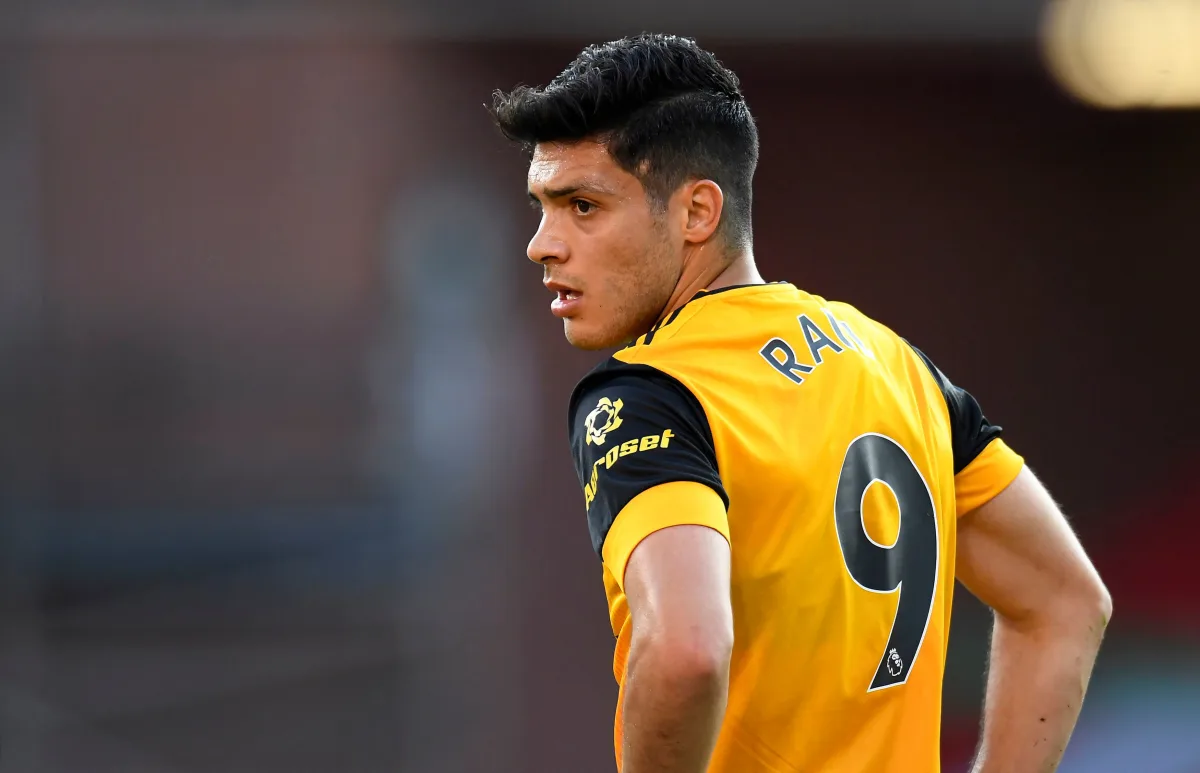 Manchester United are often linked with anyone and everyone during the transfer window but you rarely hear players from other clubs confirming interest from the Premier League giants so soon after the fact.
However, that's exactly what has happened with Wolves striker Raul Jimenez. In a recent interview with Mexican media, the Wolves striker confirmed that Man Utd had made contact with his club in the summer over a potential move.
"One day I woke up and Juventus wanted me, another Manchester United and what I know is that there were approaches made," said Jimenez. "But an agreement was never reached and nothing was close."
| | | | | |
| --- | --- | --- | --- | --- |
| | Raul Jimenez | Mason Greenwood | Marcus Rashford | Anthony Martial |
| Goals per game | 0.5 | 0.35 | 0.49 | 0.47 |
| Assists per game | 0.23 | 0.04 | 0.17 | 0.18 |
| Key passes per game | 1.1 | 0.39 | 1.28 | 0.67 |
While a deal may have never been too close, it doesn't stop us from wondering how a potential transfer to Man Utd this summer for Jimenez could have changed the club's prospects this season and given Ole Gunnar Solskjaer fewer sleepless nights.
The most obvious benefit Jimenez would have brought to Solskjaer's side is, of course, his tremendous goalscoring record in the Premier League. Last season the Mexico international scored a remarkable 27 goals in 55 games. Which is more than what any striker at United managed over the course of the same campaign.
However, when we break that down into goal averages per game, we find that the Wolves forward is more on a par with the players he would be fighting for positions with if he had moved to Man Utd.
For example, Jimenez's average of 0.5 goals per game last season was far better than Mason Greenwood's 0.35, but certainly more in line with Anthony Martial's 0.47 and Marcus Rashford's 0.49. Yet if we consider that Jimenez is playing for a slightly poorer side in Wolves, then it may be fair to suggest his goal scoring would only improve for a team like United, who often get more chances on goal.
Where Jimenez would perhaps stand apart from United's other attacking options in his ability to set up goals almost as well as he can score them. The Mexico international's average of 0.23 assists per game and 1.1 key passes per game bests anything the aforementioned trio managed last season and his tendency to drift out to the right and swing in crosses is yet another string to his bow.
In truth, it's not hard to imagine Solskjaer playing Jimenez in a front three alongside Rashford, Martial or some other combination of attacking players. And, rather than wondering whether the Wolves forward could surpass any of United's current options, it would make more sense to consider how well he would fit in with what the Old Trafford side already have.
That, in particular, would have been a huge help to a United side that currently find themselves sitting tenth in the Premier League for goals per game and 17th for total expected goals so far this season. United could unquestionably use more goal scorers in their team this season and Jimenez may have been exactly what they needed.