Arsenal: Could Mesut Ozil have been the answer this entire time?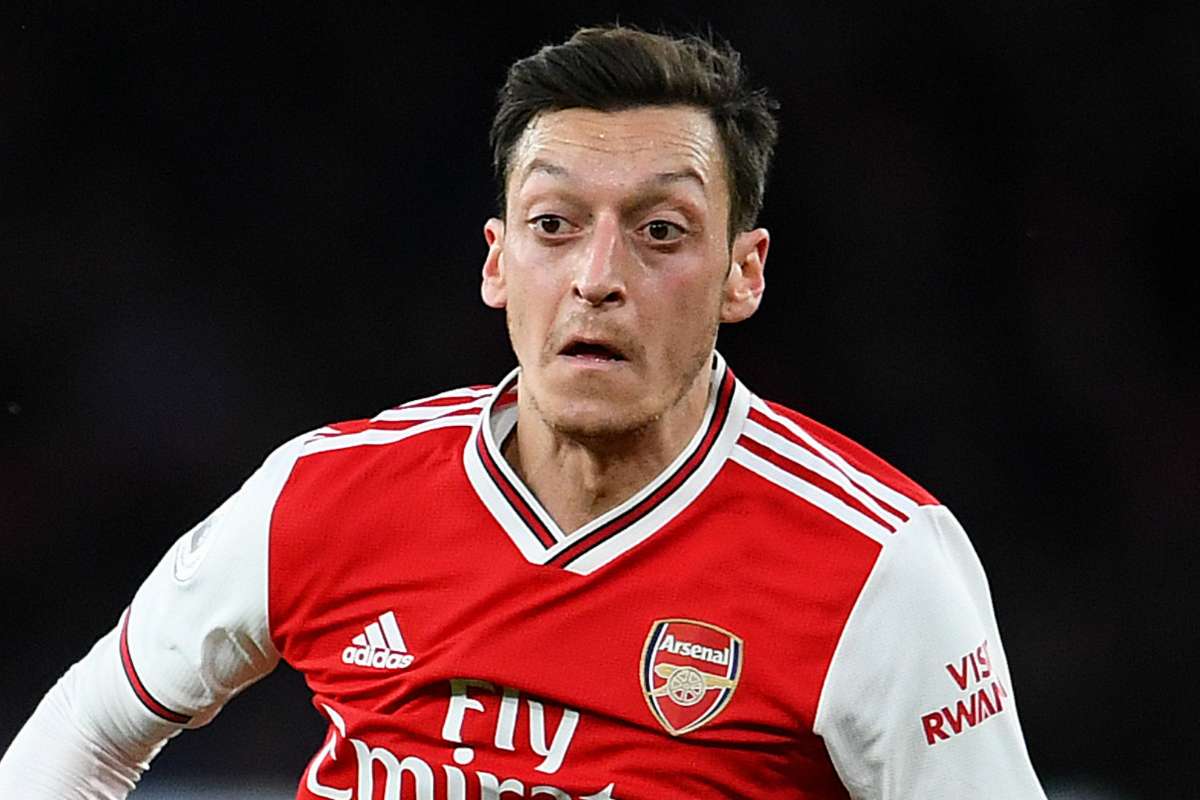 Mesut Ozil's Arsenal exile has coincided with the club's poor form, and with no signs of the German being included in the squad any time soon, it begs the question whether or not he could have been the answer all along.
The German has been completely ghosted from the club really ever since Mikel Arteta's arrival almost a year ago and was omitted from the Gunners' Premier League and Europa League squads for this season.
The former club-record signing hasn't played a single minute of football since the beginning of March, a game in which he assisted the only goal to give Arsenal victory over West Ham.
The Gunners have suffered from a clear lack of midfield creativity and goal scoring threat this season, with only the bottom four clubs in the league scoring less than their 10 goals so far.
And Ozil's former teammate Jack Wilshere believes the German could have played a role in preventing this. Himself a free agent, Wilshere told Sky Sports he "would love to see" Ozil back on the pitch for the Gunners and suggested he could do a job providing balls into the front men.
"I think he'd be a big player in that team," he said, going on to suggest the truth will one day be told on what is really going on with Ozil and the club's hierarchy.
Gunners' lack of ammunition a real concern
Arteta's men are now six games without a goal from open play, they have only had six different goalscorers and just six of their total 10 goals have been assisted on. Fair to say the devil has something going on at Emirates Stadium, there.
Pierre-Emerick Aubameyang has failed to live up to his contract extension, Alexandre Lacazette is desperately out of form and Willian has done very little after an exciting debut against Fulham.
Indeed it is players like Willian that are an indication of where the Gunners are lacking and how Ozil could improve things.
Mesut Ozil's 2019/20 stats.
| | |
| --- | --- |
| Statistic | Ozil 2019/20 |
| xA90 | 0.45 |
| KP90 | 1.13 |
| Final third passes P90 | 22.3 |
| Chances created P90 | 0.77 |
| Passing accuracy | 89% |
According to InStat, across all competitions Joe Willock is the only player that averages an accurate key pass per 90 minutes, a stat the team as a whole ranks 12th in across the division.
Now that's not necessarily the be all and end all, teams like Leicester City and Wolves are below them in that category, and it certainly wouldn't be an issue if the team was creating chances through alternate avenues.
But the Gunners rank 10th for crosses per 90 with the 13th best conversion rate, are remarkably fourth lowest in the league for dribbles per 90 and are in the bottom five overall for xG90 with a total of 1.15.
Arsenal don't even really get a look-in at the opposition's goal – they are in the bottom seven for entrances into the opposition's half, the final third and the penalty area.
That brings Ozil into the discussion. In just 18 Premier League appearances last season, the German led the Gunners in Expected Assists per 90 minutes (xA90) and accurate key passes, was top five in chances created P90 and top 10 among teammates for crossing accuracy.
Mesut Ozil was a top playerJack Wilshere, Sky Sports
The No.10 also played more passes into the final third than anyone else with 22.3, clearly indicating his ability to progress the ball forward and to create opportunities in front of goal.
It's clear that Ozil was declining, now at 32 years of age and with a history of injuries, but when given the chance last season he proved he was still one of Arsenal's best players.
The former World Cup winner must surely be considering his options as of January with no football on the horizon at the Emirates. A return to Germany could be on the cards while rumours linking him to the MLS have frequently been discussed.
All in all, his departure will only spell disappointment for a club that still pays the player more than any other in the squad. With Arsenal languishing in 14th place in the league, Ozil might well be chuckling on his way out the door as everyone is left to wonder what might have been.