Who is Enes Sali? The 15-year-old record-breaking Romania international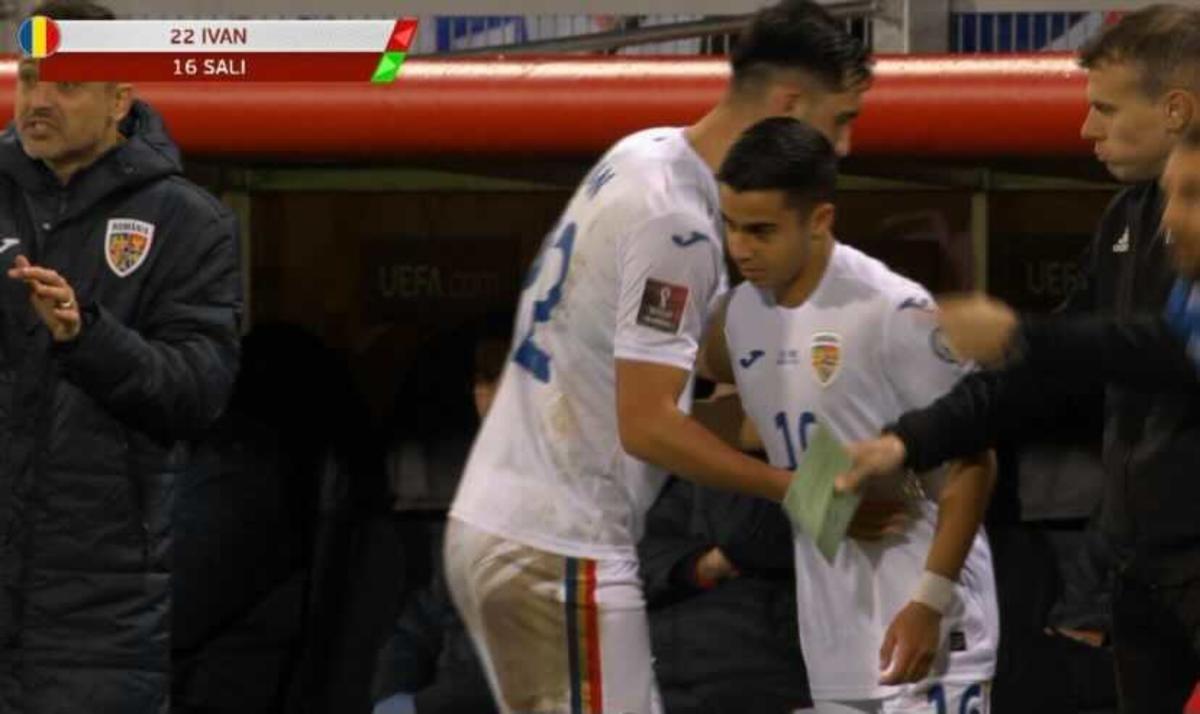 Romanian wonderkid Enes Sali became the youngest European player to appear in a competitive international match when he came on as a substitute against Liechtenstein.
At 15 years, eight months and 22 days, Sali breaks the record held by Norway's Martin Odegaard who also made his debut as a 15-year-old.
He has already written his name into Romanian football's history books this season by becoming the youngest ever scorer in the country's top flight.
That goal was for his club side Farul Constanta when he scored a wonderful solo effort in a 5-0 win over Clinceni in September.
Sali was born in Toronto, Canada and started his footballing journey with Woodbridge Strikers.
He attracted the attention of Spanish giants Barcelona and, aged just nine travelled to their famed La Masia Academy.
The club intended to sign the youngster, only to come up against difficulties as FIFA have strict rules on the transfer of minors.
That is when Romanian legend Gheorghe Hagi stepped in and convinced Sali's family to join his youth academy in Constanta County, Romania.
15 years, 8 months, 22 days.
Enes Sali is the youngest player to ever wear the Romania national team shirt.
Sali, Hagi's player at Farul, is a target for FC Barcelona, who's been watching him lately.
He was part of La Masia earlier in his career. pic.twitter.com/EhiL5u3u4E

— Emanuel Roşu (@Emishor) November 14, 2021
Hagi, himself a former Barcelona player, is also manager of local side FCV Farul Constanta and in the summer invited Sali to join the first team.
As yet, he has made just eight substitute appearances for the club but the Romania manager Mirel Radoi has opted to call him into the national side and cap him to wade off any hope Canada might have.
What position does Enes Sali play in?
Sali is an attacking midfielder and can play on the left or right of the midfield as a winger.
How good is Enes Sali?
Barcelona were desperate to sign him six years ago and many who watch him compare him to Lionel Messi.
Those are big boots to fill but watching his goal from September you can see why.
He is quick and diminutive much like his more illustrious footballing colleague.
He also looks very good with the ball at his feet for one so young and coaches from his time at La Masia noticed his dribbling skills, speed and ability to read the game well beyond others of his age.
Many players have been called 'the new Messi' over the last twenty years but finally, Sali might just be the one to pick up that mantle.
What clubs are interested in Enes Sali?
Barcelona are reportedly still interested in capturing his signature after their initial interest in 2015.
When does Enes Sali's contract expire?
Sali signed a professional contract at FCV Farul Constanta in August 2021 and has a contract until June 2025 and earns a salary of €2.5m a year.
How old is Enes Sali?
Sali was born on Feb 23, 2006, making him 15 years old.
What is Enes Sali's height?
Sali is measured at 168cm tall or 5ft 6in.
What is Enes Sali's Instagram?
Sali has 31 followers under the handle enes___sali_2434