Inter Milan's 10 biggest transfer sale mistakes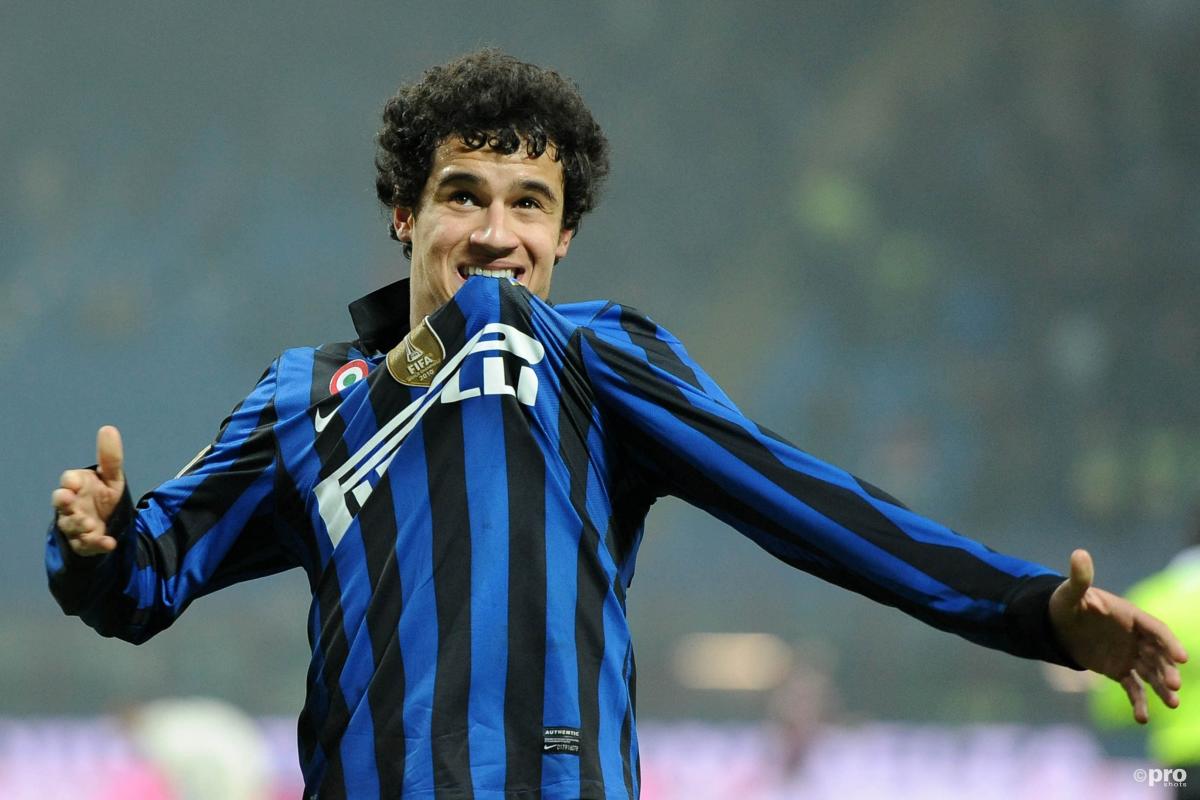 Pazza Inter. Translated as 'crazy Inter', it has been a commonly used term over the years to describe how the Nerazzurri often shoot themselves in the foot both on and off the pitch.
A key component of this has been in the transfer market where Inter have been renowned for making a string of high-profile errors.
In this feature, we will focus on players who Inter made a big mistake selling on.
Matthias Sammer - €4m (Borussia Dortmund, 1993)
Sammer was a high-profile signing for Inter in the summer of 1992 but would only play 12 games before being immediately sold on mid-season.
The German had failed to settle but Inter gave up too quickly on a player who had done decently enough on the pitch in scoring four Serie A goals by Christmas.
Back in Germany, Sammer would develop into one of the best sweepers in the world and he won the Ballon d'Or in 1996 after being his country's star man in their European Championship victory.
Roberto Carlos - €7m (Real Madrid, 1996)
When Real Madrid manager Fabio Capello heard that Inter were about to sell Roberto Carlos in the summer of 1996, he was speechless.
"I couldn't believe it," Capello explained recently
"My friend Giovanni Branchini told me they were going to sell him and I thought 'how can Inter be about to sell Roberto Carlos?'.
"Because I didn't believe it, they sent me a fax with the price and it wasn't an unquestionable sum, so I called the Real Madrid president Lorenzo Sanz and told him to fly straight to Milan. I explained that all Italian teams would go for him once the news got out.
"By 23:00, the contract was ready. In less than 24 minutes."
No one else could believe that Inter were sanctioning the sale of one of the best left backs in the world in order to replace him with Alessandro Pistone.
Pistone failed to make the grade, while Roberto Carlos became a Real Madrid and footballing legend.
Andrea Pirlo - €17m (Milan, 2001)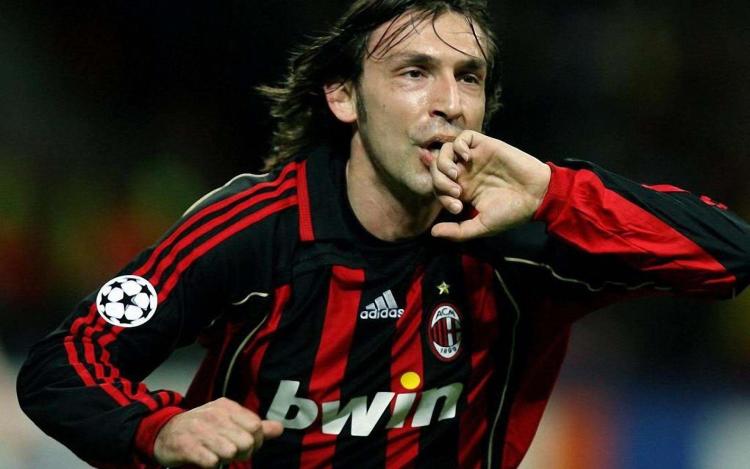 Andrea Pirlo would not be the only player that Inter inexplicably sold to AC Milan in the noughties.
Despite a brilliant loan spell at Brescia where he had linked up fantastically well with Roberto Baggio, Inter agreed to sell Pirlo to Milan in the summer of 2001. The modest winger Andres Guglielminpietro was sent to Inter as part of the deal.
Pirlo would soon become one of the best players of his generation in Milan, the brains and playmaker of a legendary midfield that would win two Champions Leagues and reach another final.
The maestro would also play a vital role in Italy's 2006 World Cup success and Euro 2012 final appearance.
Clarence Seedorf - €22.5m (Milan, 2002)
Even though Seedorf never won anything during his two-and-a-half years with Inter, the decision to sell the Dutchman to crosstown rivals Milan was a disastrous one.
Seedorf was allowed to move to Milan in the summer of 2002, and he would go on to enjoy huge success with the Rossoneri, winning two Serie A titles, two Champions League titles, and one Coppa Italia.
The playmaker was part of one of the greatest midfields European football has ever seen at Milan alongside Rino Gattuso, Andrea Pirlo and Kaka.
What makes the deal even worse is that Inter got Francesco Coco in return, whose career with the club was ravaged by a series of injuries.
Ronaldo - €46m (Real Madrid, 2002)
This is the transfer that upset Inter fans like perhaps no other one.
In the summer of 2002, Ronaldo was coming off a starring display at the 2002 World Cup in which he scored two goals in the final versus Germany.
Real Madrid made a move for Ronaldo, but the Brazilian made it clear he would stay providing that Inter coach Hector Cuper was sacked.
Ronaldo and Cuper endured a difficult relationship, but Inter president Massimo Moratti sided with the manager and instead sold the striker to Madrid.
Despite his regular injury niggles, Ronaldo was a phenomenon at Madrid, while Cuper was a disaster from then on and sacked the next year.
Fabio Cannavaro – Swap for Fabian Carini (Juventus, 2004)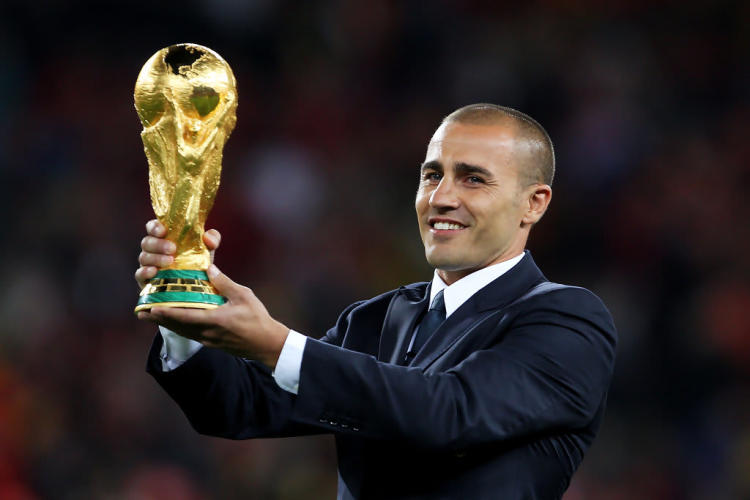 The decision to swap Fabio Cannavaro for Juventus backup goalkeeper Fabian Carini goes down in history as possibly the worst transfer deal in football history.
Well, from Inter's point of view anyway.
Juventus couldn't believe their luck that they were getting the Italy captain for nothing as Inter deemed the centre back past his best and increasingly injury prone.
Cannavaro enjoyed two brilliant years in Turin, re-establishing himself as not only the best defender in the world but the best player in the world. He lifted the 2006 Ballon d'Or after captaining Italy to World Cup glory with a string of stunning displays.
As for Carini, he barely got a game at Inter.
Leonardo Bonucci - €4m (Genoa, 2009)
Leonardo Bonucci had come through the youth ranks at Inter and was tipped for a big future in the game.
However, the Nerazzurri agreed to sell him to Genoa during negotiations to sign Diego Milito and Thiago Motta in the summer of 2009.
Although, Milito and Motta would play big roles in the famous treble success that next season, the decision to sell Bonucci was a terrible one.
Bonucci would soon develop into one of the best centre backs in world football, becoming a key man at Inter's bitter rivals Juventus for over a decade and helping Italy to win Euro 2020.
Philippe Coutinho - €10m (Liverpool, 2013)
Inter had signed Coutinho as a teenager but decided to sell him only two years later, despite his clear talent.
"I think it could be a great opportunity for Coutinho and a deal that might work out well for us," Massimo Moratti said at the time of his sale to Liverpool.
The Brazilian would almost immediately explode at Liverpool, enjoying five fantastic years before being sold on for a whopping €160m.
"Philippe Coutinho is the biggest regret in more than 20 years at Inter," Inter director Piero Ausilio would later admit.
Joao Cancelo – Didn't activate loan option (2018)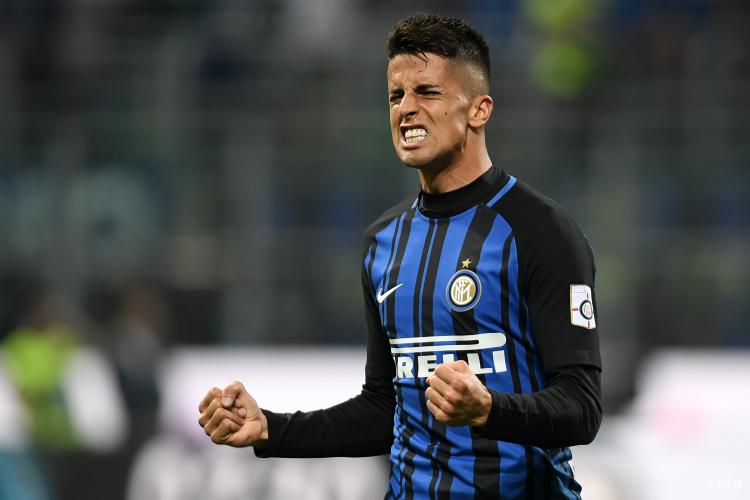 Joao Cancelo moved to Inter on loan with option to buy in the summer of 2017 from Valencia.
After a slow start, Cancelo emerged as the best player in his position in the league and was named in the Serie A Team of the Season.
Incredibly, Inter decided not to make the loan permanent and Cancelo would instead move to Juventus where he won the Scudetto.
Cancelo is now at Manchester City and regarded as one of the best full-backs in the world.
Nicolo Zaniolo - €4.5m (Roma, 2018)
Another prodigious youngster that Inter let go. Whilst signing an ageing Radja Nainggolan from Roma for €24m, Inter allowed Roma to have teenage wonderkid Nicolo Zaniolo for just €4.5m.
He immediately showed what a special talent he was at Roma, making his Italy debut just weeks after leaving Inter.
Although Zaniolo has suffered two ACL injuries in the last 18 months, there is no doubt that he is one of the most naturally gifted and complete players Italian football has produced in a long time.