Milan's 10 best transfers of all time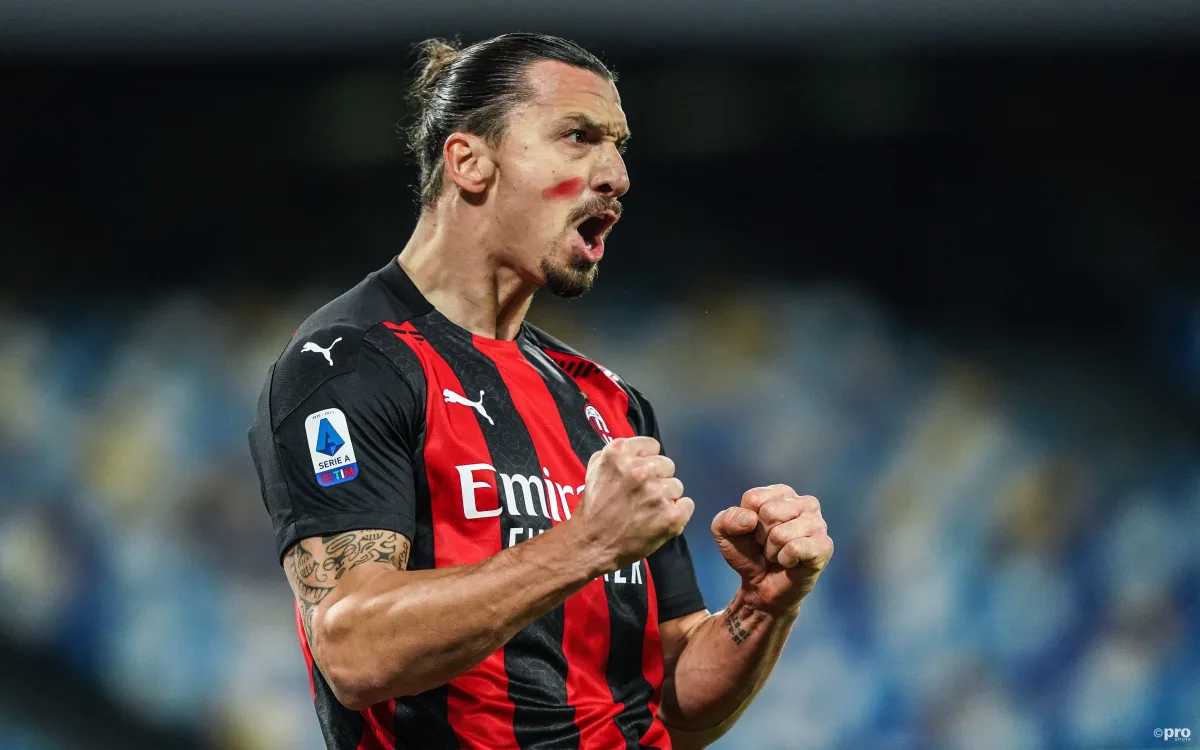 AC Milan won their first Scudetto in 11 years in 2022, relaunching a club that for many years had become a sleeping giant.
The Italian giants are one of Europe's most popular clubs and during their peaks in the 1960s, nineties and noughties, the Serie A side could count among their ranks some of the best players in the world.
So, over the last 20 years, who has proved to be their best signings?
Andrea Pirlo - €17m (from Inter, 2001)
Just like Milan would eventually regret allowing Andrea Pirlo to leave for rivals Juventus, Inter would regret allowing the Italian maverick to join neighbours Milan for a relatively low fee back in 2001.
Pirlo was officially an Inter player for three seasons but he spent time on loan at Reggina and Brescia, so overall, he wasn't never really given a fair crack at the whip.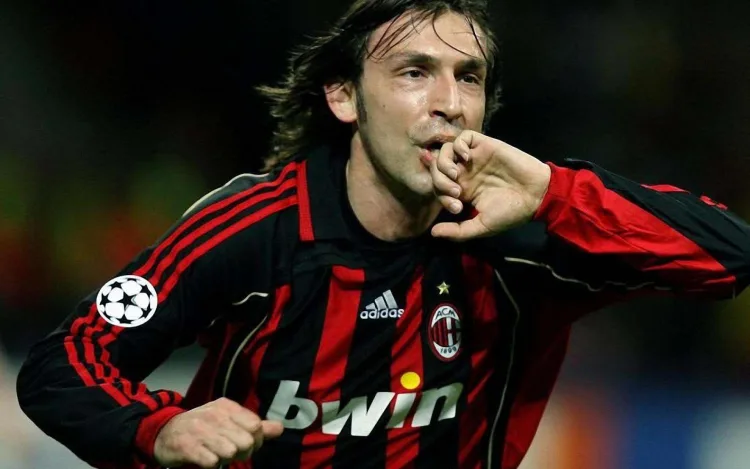 Milan were only too happy to bring him in as he was developing into a marvellous deep-lying playmaker.
Pirlo would go on to form one of the greatest midfields in history, playing alongside the likes of Gennaro Gattuso, Clarence Seedorf, Massimo Ambrosini and eventually Kaka.
Filippo Inzaghi - €45m (from Juventus, 2001)
Filippo Inzaghi seems to divide opinion among Italian football fans, but one thing that was undisputed was his knack for the big occasion.
His brace in the 2007 Champions League final would have been enough to pay back the transfer fee that Milan parted with on its own, let alone the rest of a fabulous career at San Siro.
Inzaghi scored 126 Serie A goals in 300 games for Milan with a further 29 in the Champions League, retiring in 2012 with three league titles and two Champions Leagues tucked under his arm.
It was an expensive deal at the time, but Super Pippo enscribed his name into club folklore and has been one of the most successful transfers in the club's history to date.
Clarence Seedorf - SWAP with Francesco Coco (Inter, 2002)
In the early years of the new millennium, Inter made a string of disastrous transfers and swap deals.
The worst of all saw the Nerazzurri give Juventus Fabio Cannavaro in exchange for backup goalkeeper Fabian Carini. But swapping Clarence Seedorf for Francesco Coco wasn't fair off, either.
Seedorf enjoyed 10 glorious seasons in Rossoneri colours, winning two more Champions League trophies to add to those he already had claimed at Real Madrid and Ajax.
One of the most graceful and technically-gifted midfielders of all time, he also won two Scudetti with Milan as part of a legendary midfield alongside the aforementioned Pirlo, and the likes of Rino Gattuso and Kaka.
Alessandro Nesta - €30m (from Lazio, 2002)
In a major coup at the time, Milan beat Juventus and Inter to the signature of Alessandro Nesta, poaching him from Lazio on a lucrative deal.
Aged 26 at the time, Nesta would go on to become a Milan legend, captaining the side and winning every title possible during a 10-year stint.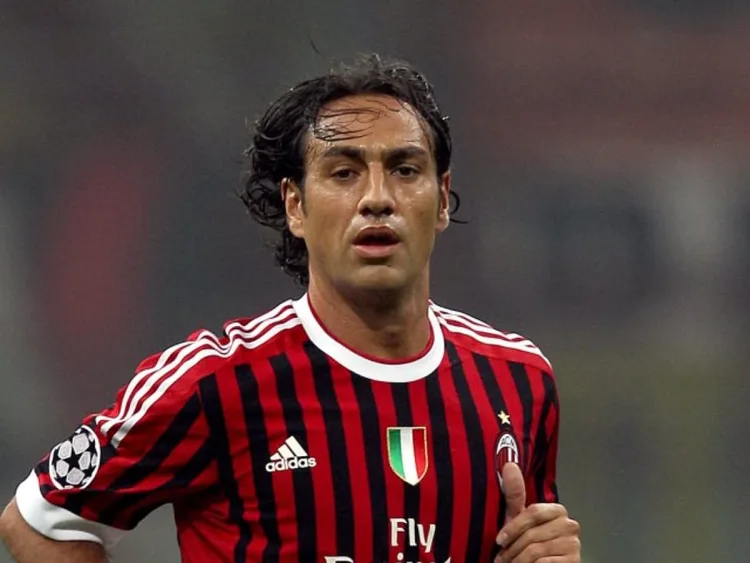 The centre-back won the World Cup with Italy while in his prime at Milan, to go with three Serie A titles, two Champions League crowns and three each of the Coppa Italia and Italian Super Cup.
Still a revered name in Milan and throughout Italy as a whole, Nesta is certainly one of the biggest success stories in this list.
Cafu - FREE (from Roma, 2003)
Cafu has won more caps for Brazil than any player in history – famously playing in three World Cup finals, winning two of them.
But, when he decided to leave Roma at the age of 33, many believed his best days were behind him. Those doubters were wrong, as Cafu spent another five fantastic years at the San Siro.
He helped the club to another two Champions League finals, winning one, and also lifted a Scudetto. Quite simply one of the greatest and most indefatigable full-backs of all time.
Kaka - €8.5m (from Sao Paulo, 2003)
Kaka was a virtual unknown when he joined AC Milan's Brazilian enclave in 2003 for a price that president Silvio Berlusconi described as "peanuts."
It immediately became clear that Milan had signed a phenomenon and he soon established himself as one of the best players in the world.
In six years at Milan during his first spell, he scored 95 goals in 270 appearances as he tore defences apart with his direct running and Brazilian flair.
His crowning moment came in 2007 when he inspired Milan to Champions League glory, top-scoring in the competition with 10 goals and winning that year's Ballon d'Or. He was sold to Real Madrid in 2009 for €68.5m - a huge profit for the club.
He later returned to Milan for a short spell but he was past his best by then.
Thiago Silva - €10m (from Fluminense, 2009)
Thiago Silva had actually decided to retire from football due to a health scare with tuberculosis before returning to play again with Fluminense.
It was there he started to display his now-famous leadership qualities despite his young age, and Milan snapped him up in 2009 for €10m.
After only a few matches he was earning rave reviews from the likes of Nesta and Paulo Maldini, while team-mate Alexandre Pato tipped he would go on to become one of the best defenders in the world.
In 2011, his defensive exploits helped Milan claim Serie A. Silva would go on to enjoy huge success with Paris Saint-Germain and Chelsea after leaving San Siro.
Zlatan Ibrahimovic - €24m (from Barcelona, 2011)
AC Milan took advantage of one of the worst financial moves in recent history when they signed Zlatan Ibrahimovic from Barcelona.
A year earlier, Barca had not only splashed out around €68m for the Inter star, they also handed over a world-class attacker in Samuel Eto'o in addition.
The move didn't work out, and Ibrahimovic would move to Milan for a cut-price transfer which eventually came to just €24m.
He had an immediate impact at San Siro, ending Inter's four-year Scudetto streak and taking Milan to their first (and last) Scudetto since 2004. He scored a brilliant 56 goals in 85 games over two years before financial problems forced Milan to sell him to PSG.
Kevin Prince Boateng - €7m (from Genoa, 2010)
At the beginning of the 2010s, Milan were putting together quite the attacking force, with the likes of Ibrahimovic and Robinho joining the club.
Kevin-Prince Boateng was not, however, viewed as one of these superstar acquisitions as he was brought in for a nominal fee. Milan signed him outright from Genoa after a previous co-ownership agreement, but he impressed immediately.
In October, 2011 he became only the second player in Serie A history to score a hat-trick off the bench, as he helped Milan come from 3-0 down to defeat Lecce 4-3.
It was these types of performances that made him a vital member of the first team squad as they went on to win Serie A in 2011.
Zlatan Ibrahimovic - FREE (from LA Galaxy, 2019)
There was an air of desperation about things when Milan opted to bring Ibrahimovic back from the United States after his period with LA Galaxy.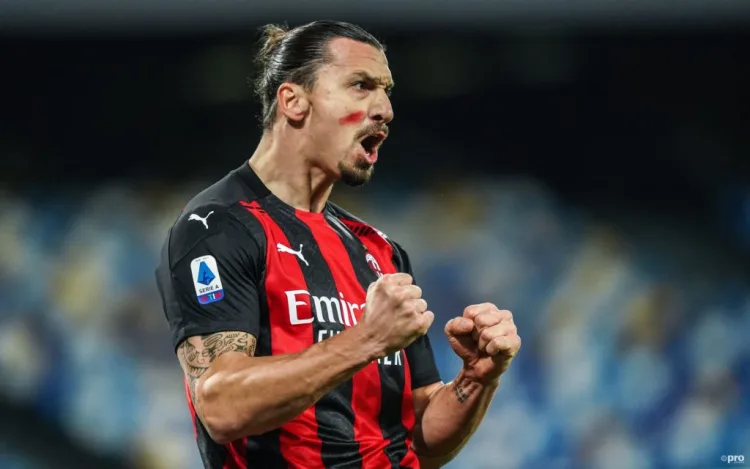 The Rossoneri were in desperate need of a new number nine, and the big Swede returned on an initial six-month loan deal before making the move permanent.
Zlatan changed the entire mentality of the club, turning many of the younger players into winners.
At the age of 40, he helped lead Milan to their first Scudetto in 11 years.
The move proved to be a quite brilliant piece of business despite his age. Now 41, he is still playing for Milan.