Pogba defends 'Juventus' haircut amid Man Utd uncertainty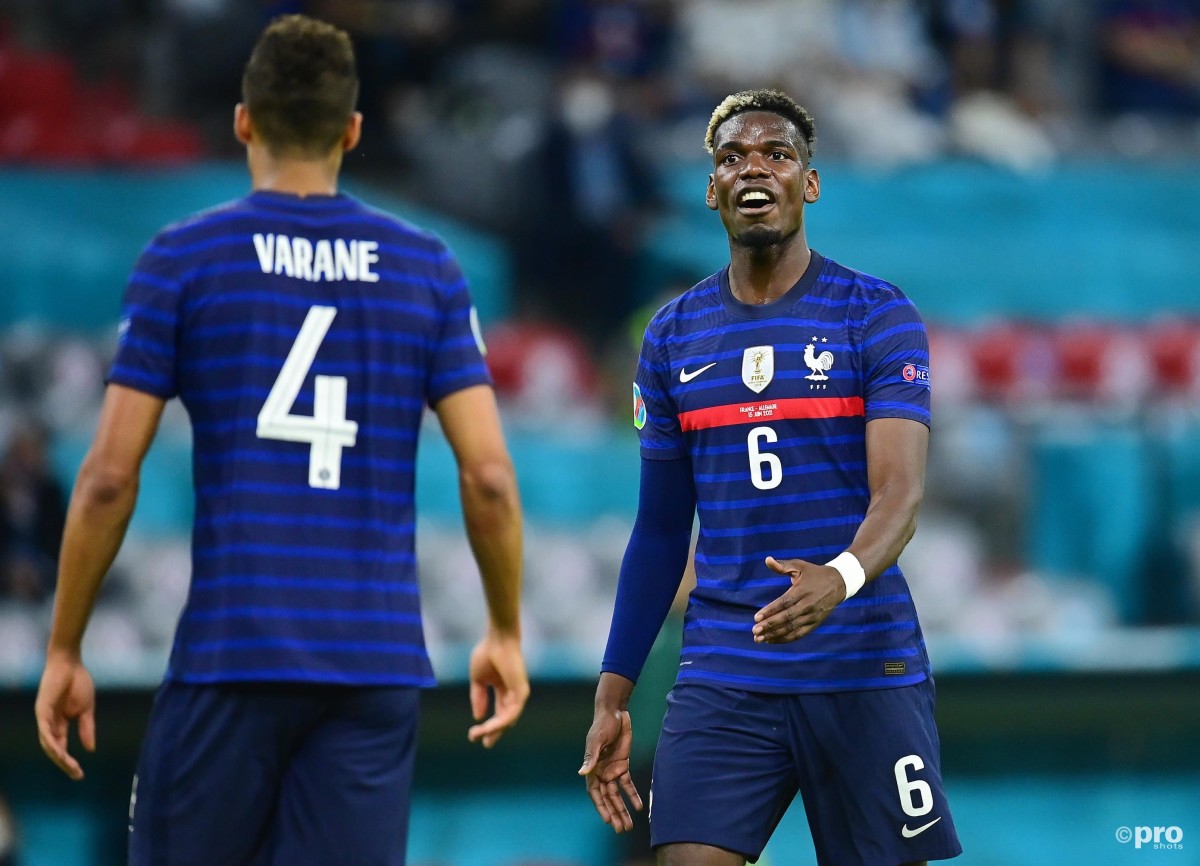 Paul Pogba's haircut raised eyebrows during France's 2-2 Euro 2020 draw with Portugal as the Manchester United man turned out with a white stripe down his hair in Juventus colours.
Pogba has been linked with a move back to the Serie A club amid reports that he is unsettled at Man Utd. Real Madrid and Paris Saint-Germain are also associated with the midfielder.
His deal is up in 2022 at Old Trafford, and so his choice of haircut was scrutinised in the press conference after the game.
Pogba, though, admitted he anticipated the question.
I always change my hair, you know!
- Paul Pogba
"My hair was black and white like the Juventus shirt tonight? I was expecting this question...," he laughed when asked by Sky Sport.
"I'm not thinking about my future, I'm just thinking about the Euros. And I always change my hair, you know!"
Pogba on fire with France
Pogba continues to show an impressive level of form at Euro 2020.
After a strong display in the 1-0 win over Germany to open the competition, he was a little quieter in the draw against Hungary, yet Pogba roused himself impressively in the final group stage encounter against Portugal – a match that finished in a 2-2 draw.
His personal highlight was a brilliant through pass that set up Karim Benzema to score a little after half-time, although he was only denied a goal himself thanks to a brilliant save from Portugal goalkeeper Rui Patricio as he took aim from long range.
"I always give my best, I do what I can, giving the ball to the forwards as best as possible, so they can get a touch or score," he told beIN Sport after the match. "I can always improve on things, with and without the ball, like my shot today. I hope the next one goes in. But I'm happy with the team's result and the performance."
Man Utd have been unable to unlock similar form from Pogba on a regular basis, which is one major reason why he continues to be linked with Juventus, Real Madrid and PSG.