Mourinho, Pirlo & 10 of the most disastrous managerial appointments of all time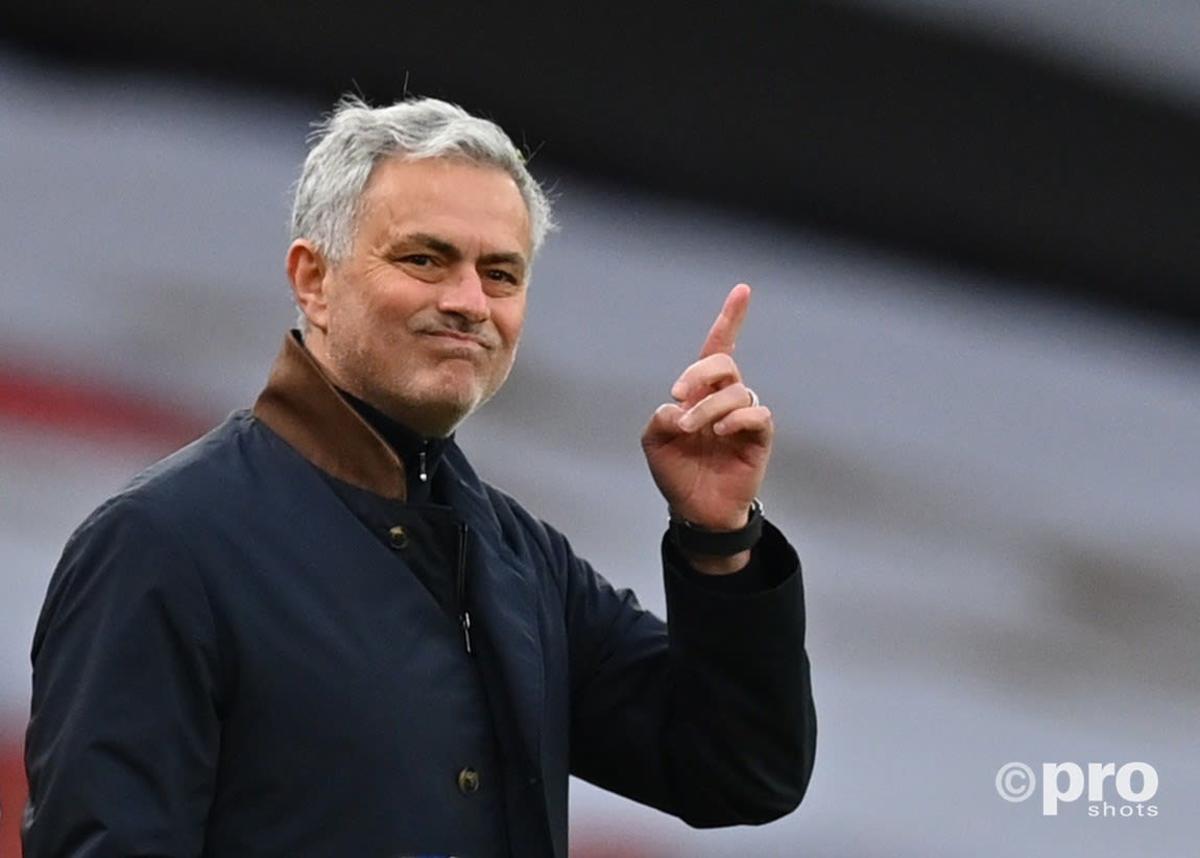 There have been some major managerial flops over the years, with big clubs hiring big name coaches that fail to hit the mark on the big stage.
A good coach is just as valuable as a star player, and clubs will always be on the lookout for the perfect boss to see out a vision of success.
But it doesn't always go according to plan. Below are 10 of the worst managerial appointments of recent times, when everything just went wrong.
---
Andrea Pirlo (Juventus: 2020-?)
Andrea Pirlo was a shock appointment as Juventus coach in the summer of 2020, replacing Maurizio Sarri.
Despite being one of the greatest players of his generation, Pirlo had no coaching experience and had only just days before been named as the manager of Juve's Primavera youth team side.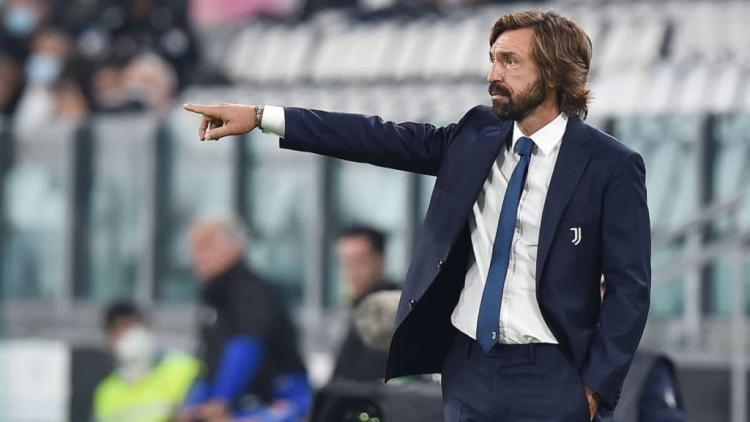 Pirlo has proven to be a disastrous appointment as their nine-year Scudetto streak came to an end with Antonio Conte's Inter romping to the Serie A title. Furthermore, Juventus have struggled all season merely to qualify for the Champions League – and were dumped out of the 2020/21 edition in the first knockout round by Porto in the last 16.
Jose Mourinho (Tottenham: 2019-2021)
It raised a few eyebrows when Tottenham chairman Daniel Levy decided to appoint the pragmatic Jose Mourinho in place of the sometimes swashbuckling style put in place by former boss Mauricio Pochettino.
Though there were a few highlights of Mourinho's career at Spurs such as the 6-1 drubbing of Manchester United at Old Trafford that he would no doubt have loved, there has been a dark cloud over the club for much of his tenure.

Picking high-profile fights with players like Dele Alli and Gareth Bale is fine if the team is doing well, but they weren't, and he was eventually sacked just a week before Tottenham were due to face Manchester City in the League Cup final.
Throughout his time with the club he went through all the motions of a typical Jose Mourinho era.
Julen Lopetegui (Real Madrid: 2018)
Julen Lopetegui was on the cusp of achieving a football manager's dream in 2018 – managing his country in a World Cup.

However, when Real Madrid announced on the eve of the tournament that he would be their new head coach for the 2018/19 campaign, the Spanish FA didn't take to kindly too it and promptly fired him before a World Cup ball was kicked.

Lopetegui might not have cared if his time in charge of Madrid was anything but a disaster, but it was.
He would last just five months at the Santiago Bernabeu before being sacked following 5-1 loss against Barcelona in the Clasico.
Frank de Boer (Inter: 2016)
In truth, Frank de Boer has proven to be a catastrophe in every job he has been in since leaving Ajax in 2016.
He took over at Inter that summer as the Nerazzurri aimed to return to the glory days under their new, rich Chinese owners Suning.
Despite spending heavily in the transfer market, De Boer was an instant disappointment and was fired within a few months after a dreadful run of results that included defeats to minnows Chievo, Cagliari, Sparta Prague and Israeli side Hapoel Beer Sheva.
De Boer has proven just as bad in his subsequent positions at Crystal Palace, Atlanta United and the Netherlands national team.
Gary Neville (Valencia: 2015-16)
In what is still to this day his only job in management, Gary Neville lasted 28 games in just under four months at Valencia.
The club were placed ninth in La Liga when Neville replaced Nuno Espirito Santo in December 2015, five points adrift of the Champions League places.
When Neville was sacked in late March, Valencia had slumped to 14th and were six points clear of the bottom three. He won just three of his 16 league games and 10 of 28 in all competitions.
The most high profile of the 11 defeats overall was a 7-0 drubbing against Barcelona in the first leg of the Copa del Rey semi-finals, and he also saw the side dumped out of the Europa League in the round of 16 after they had been in the Champions League group stages.
As far as bad appointments, this one more or less ended Neville's coaching career as quickly as it began, and remains one of the biggest flops in recent memory.
David Moyes (Manchester United: 2013-14)
To spare some of David Moyes' blushes, replacing Sir Alex Ferguson at Manchester United was always going to be a helpless task.
Arriving from Everton, Moyes brought Marouane Fellaini with him from Goodison Park and signed Juan Mata in January, but that was the extent of his activity in the transfer market.
United were subsequently seventh in the table when Moyes was fired in April, just 10 months into his six-year contract.
That campaign remains United's worst in the Premier League, and hence there is little argument to suggest Moyes is not the worst manager the club have had in Premier League history.
Andre Villas-Boas (Chelsea: 2011-12)
Andre Villas-Boas arrived at Stamford Bridge as one of the best young coaches in Europe. A 33-year-old at the time of his appointment, he had taken Porto to a domestic treble with an invincible league season and also won the Europa League.
Chelsea had sacked Carlo Ancelotti for finishing second the season prior, so the job always appeared a poisoned chalice. But Villas-Boas proved to be one of the biggest managerial flops in the Premier League.
In the long-term, the Portuguese's transfer window proved to be an excellent foresight into some future stars with Thibaut Courtois, Juan Mata, Romelu Lukaku and Kevin De Bruyne joining the club.
But Chelsea were fifth on the table, 11 points adrift of the top when he was relieved of his duties in March. Roberto Di Matteo took over and in two months he won the FA Cup and the Champions League.
Villas-Boas might have felt he could have had that success, but his appointment was ill-fated and he remains one of the worst coaches Chelsea have had in the Abramovich era.
Roy Hodgson (Liverpool: 2010-11)
Roy Hodgson had led Fulham to a remarkable Europa League final appearance in May 2010, and under two months later he was unveiled at Anfield as Liverpool's new manager.
The Reds had sacked long-serving coach Rafa Benitez as things began to turn sour on Merseyside with ownership issues and poor performances on the pitch.
Hodgson's performance in the transfer market was miserable – losing Javier Mascherano, Yossi Benayoun and Ryan Babel and replacing them with Christian Poulsen, Milan Jovanovic and Joe Cole to name a few.
He was sacked in January 2011 with Liverpool sitting 12th in the Premier League. Hodgson would go on to coach England for four years and is currently at Crystal Palace.
Jurgen Klinsmann (Bayern Munich: 2008-2009)
Jurgen Klinsmann received acclaim and almost hero status in Germany for the team's performance at the 2006 World Cup in which they finished third on home soil.
Even though that wouldn't necessarily be acceptable nowadays, the German public appeared happy with the performance as well as how entertaining the team were to watch.

Two years later, he still had a big enough reputation to earn the Bayern Munich job, but he was unable to transfer the success over to club football and was eventually sacked in April of 2009 with the Bavarian side third in the table.
Years later, club legend Philipp Lahm would write in his autobiography that players would often meet to discuss tactics before games as they had received no instructions from Klinsmann.
John Barnes (Celtic: 1999-2000)
Despite having no managerial experience whatsoever, John Barnes was appointed head coach of Scottish giants Celtic in 1999 to work under director of football Kenny Dalglish.

Barnes never got to grips with the role in Glasgow and lasted just eight months in the role before Dalglish took over until the end of the season.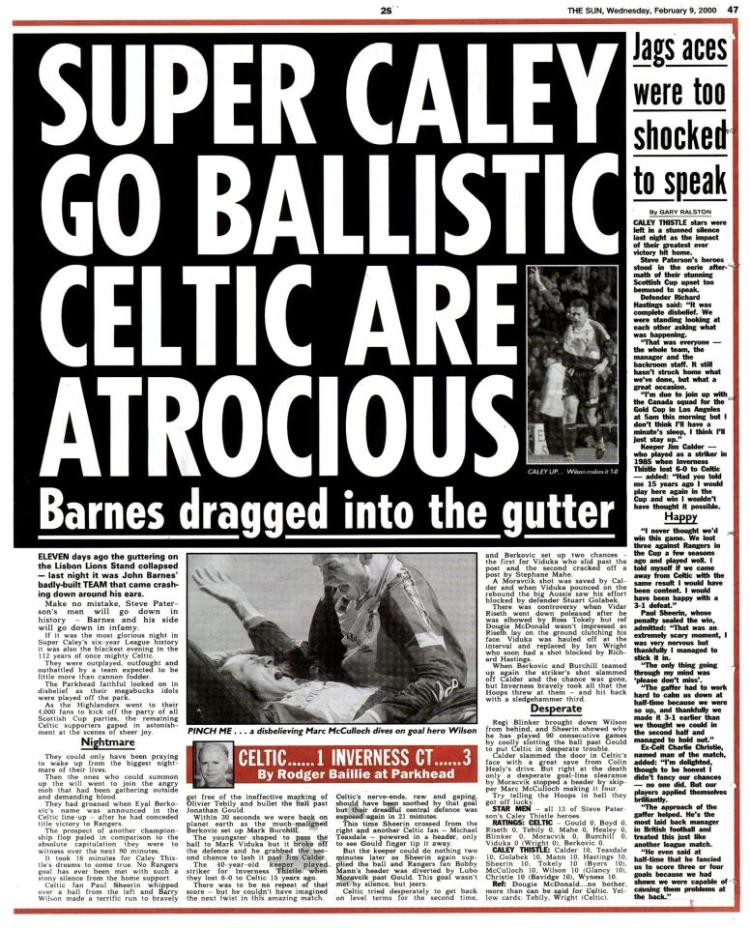 He would eventually be sacked after one of the most famous cup upsets in the history of the Scottish game as Celtic were eliminated from the Scottish Cup by Inverness Caledonian Thistle which led to the infamous newspaper headline:
"Super Caley go ballistic, Celtic are atrocious"