Koulibaly and the players who could be involved in a Napoli firesale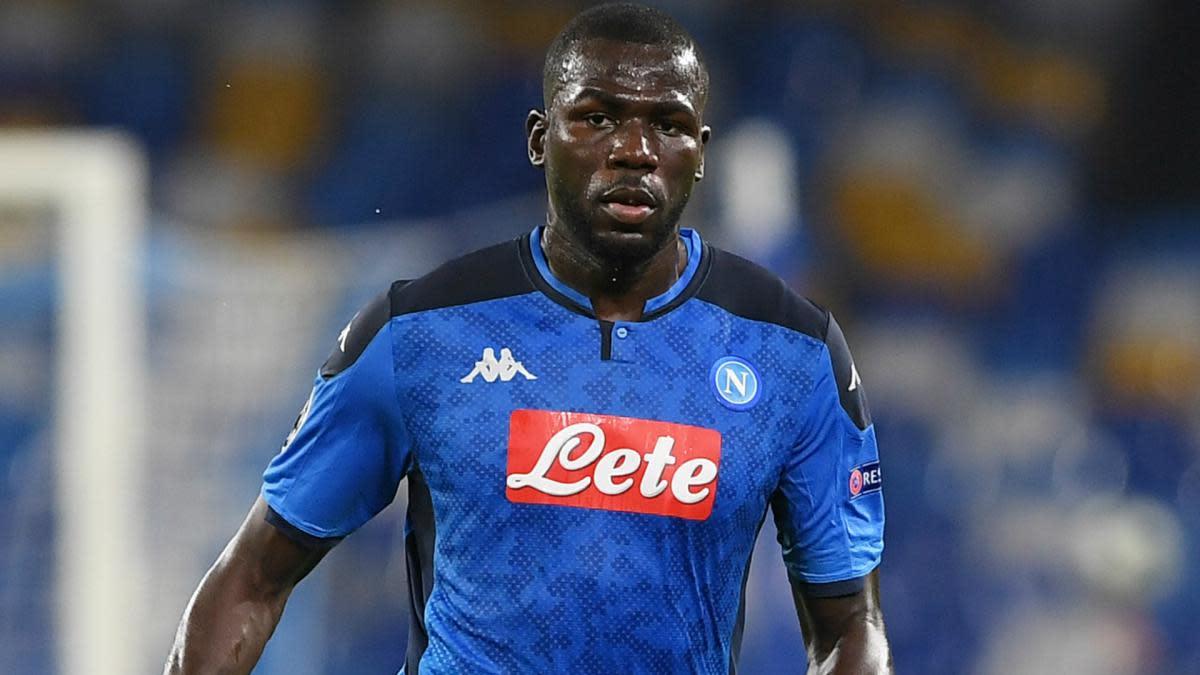 Napoli's failure to qualify for the Champions League was cruel in the end. They slipped up on the final day of Serie A, allowing outgoing champions Juventus to steal in and take fourth place.
The unfortunate reality of the situation is failure to reach Europe's premier club competition leads to big changes, and not in a good way.
READ MORE: Six Lille stars that Europe's best clubs should be trying to sign
Head coach Gennaro Gattuso is already leaving, and according to Calciomercato, some big name players could follow him out of the door at the Diego Armando Maradona Stadium.
Kalidou Koulibaly
The most obvious name is that of Kalidou Koulibaly, who over recent years has proven himself to be the best defender in Italy and one of the best in the world. Premier League interest has not been in short supply, with Chelsea, Liverpool and Manchester United all keeping tabs on him at one time or another.
Now could be their chance to pounce for the 29-year-old. He has two years remaining on his contract, meaning that the time is coming for a discussion on his future. Koulibaly is reaching a key point in his career; his next contract will probably be his last big one, and he'll want to sign it with a Champions League club.
While Napoli will want to keep him if they can, now may be the last opportunity for the Serie A side to get a premium price for their prized asset.
Lorenzo Insigne
Lorenzo Insigne has become the face of this Napoli side. He played with the likes of Edinson Cavani and Ezequiel Lavezzi, and became a key player under both Rafa Benitez and Maurizio Sarri, the man who took the club closest to a first Serie A title in over 30 years.
He is an academy product and a local boy, so may be inclined to stay out of loyalty. But he is the same age as Koulibaly, and his contract situation is even more precarious. Insigne's current deal expires in 2022, so the power is in his hands; he could force a move away and Napoli would have no choice but to look for the best deal.
The Italian is a diminutive and creative forward who can add another level to any attack; there will be plenty of takers if he makes himself available.
Fabian Ruiz
The Spain midfielder is highly rated and there will be plenty of clubs circling if there is any chance of signing him this summer.
At 25, Fabian is at the right age to make a move to an elite club, but he'll cost a lot of money and Napoli would be well within their rights to dig their heels in here.
Again, though, contract issues, as well as the lack of Champions League action, could dictate a lot. Fabian's deal runs until 2023, so this is the final summer Napoli could recoup big on him without a renewal, which could prove difficult if interest from La Liga or the Premier League becomes generates into some transfer bids.
Who else could leave Napoli?
Some other players who could go include David Ospina, their goalkeeper, whom Calciomercato are linking with Atalanta. Victor Oshimhen, who joined from Lille last summer for huge money, could also be a wanted man should he want to leave for Champions League football.
Piotr Zielinski is at his peak age of 27 now and may be of interest to some top clubs, and Hirving Lozano, an incredibly highly-rated Mexican winger, finally found his feet in Italy with 11 goals last season and will surely hope to make a step up to the Champions League soon.