Bayern gain on Barca and Madrid: Ranking the contenders to sign Haaland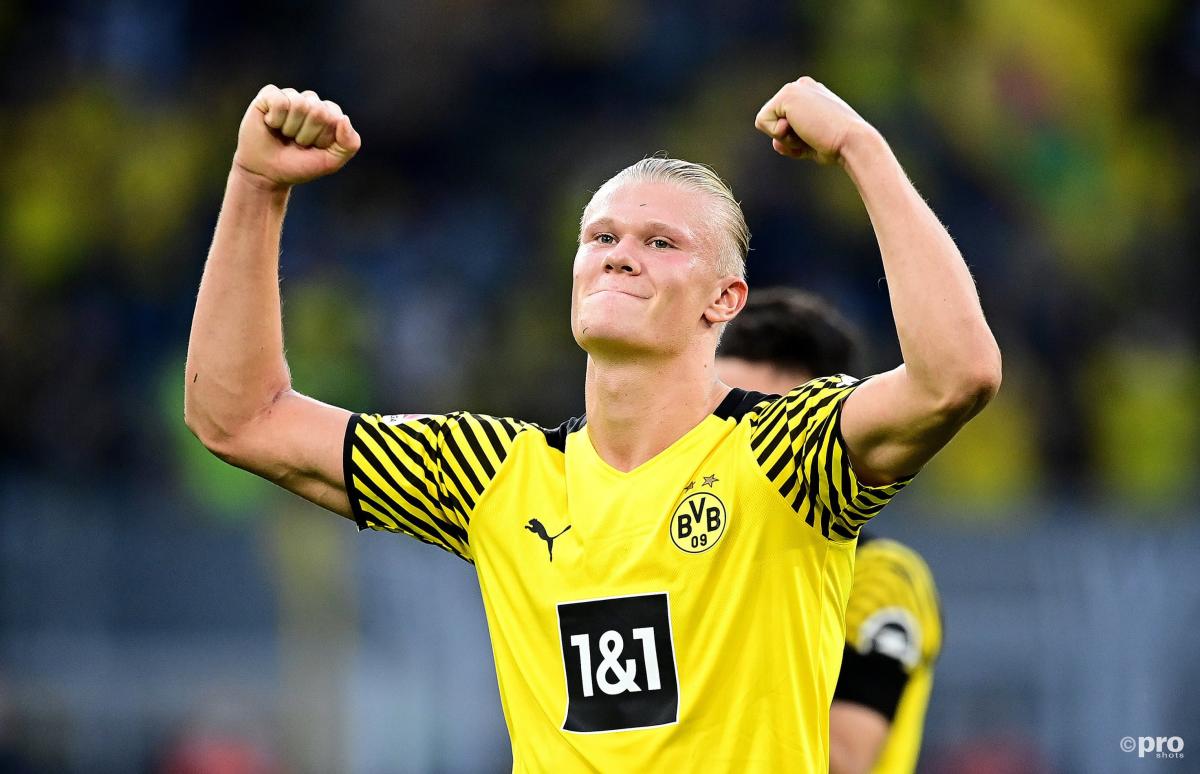 The January transfer window has come and gone and while it provided a number of fascinating tales, the world of football still has its eyes locked on one player: Erling Haaland.
The Borussia Dortmund striker has been in brilliant form this season, with 23 goals and six assists in 20 games and as such it seems as though every major club in Europe is desperate to sign him in the summer.
Things have begun to heat up at the German club, where Dortmund are beginning to exert pressure on the striker. Haaland now knows that he'll have to make a decision soon on his future, long before the summer transfer window comes along.
So which clubs are currently leading the rest of the pack and look most likely to sign the striker next year?
10. Juventus
Juventus' financial situation has improved a little of late. Firstly, they have raised additional capital to boost their economic state, while offloading Cristiano Ronaldo to Manchester United last summer has saved them a vast amount of money in wages.
However, as we all saw from the January transfer window, the Turin giants have sorted their striker problem for forseeable future with the signing of Dusan Vlahovic from Fiorentina.
9. Atletico Madrid
Diego Simeone's side would love a striker like Haaland, but their prospects of signing such a talent are slim. They are mired in debt, and while their situation is not as chronic as some of the other clubs mentioned – they did re-sign Antoine Griezmann, after all – there is scant hope for a move.
They also signed another forward in the form of Matheus Cunha last summer and aren't entirely in need of another one.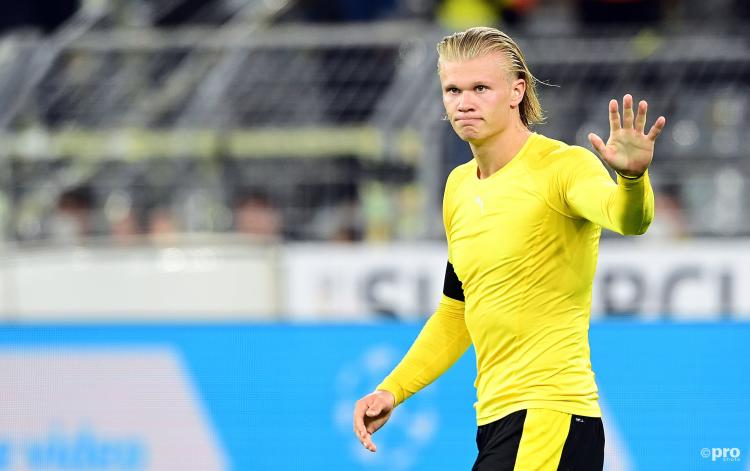 8. Man Utd
In many ways, Manchester United would be the perfect destination for Haaland if he opts to move clubs in the summer.
The Old Trafford side could afford the transfer fee and wages and are now under the management of Haaland's former head coach Ralf Rangnick.
However, it seems as though the German manager has now pulled the breaks on any efforts to sign the striker this summer.
Berbatov: "I saw the video of Rangnick laughing off Erling Haaland signing for United. He told a fan that they 'must be dreaming' about signing him." #MUFC pic.twitter.com/44J1maKqaw

— United Zone (@ManUnitedZone_) February 28, 2022
When asked about signing the striker by a fan this week, Rangnick jokingly aske the fan in question if he was "dreaming", which lines up with reporting elsewhere that suggests that the club have moved on from a big-money move for the striker.
7. Liverpool
With Mohamed Salah's contract status in limbo, it would be little surprise to see Liverpool regenerate their attack next summer. Haaland is a distant possibility, though.
While they may be prepared to spend the necessary money to sign him, they would have to absolutely shatter their wage structure to accommodate him. The club have also just spent a large sum of money on Luis Diaz and there's little chance of them signing another forward anytime soon.
In a pre-match interview with Sky, Oliver Kahn confirmed that he met with Mino Raiola in Monaco - as was reported by the German press last week.

Haaland is the player in question, but far more likely to have been finalising a deal for Gravenberch in my opinion.

— Stefan Bienkowski (@SBienkowski) March 5, 2022
6. Chelsea
Chelsea appear to have thrown their lot in with Romelu Lukaku rather than waiting on Haaland. The pair would likely be too incompatible in the same team, too.
However, if Lukaku can't pick up his form in the second half of the season - after a rather embrassing apology for an ill-advised interview - the London club may cut their losses with him sooner than expected and instead sanction another summer blockbuster signing if necessary. Especially if it stops an English rival from signing Haaland.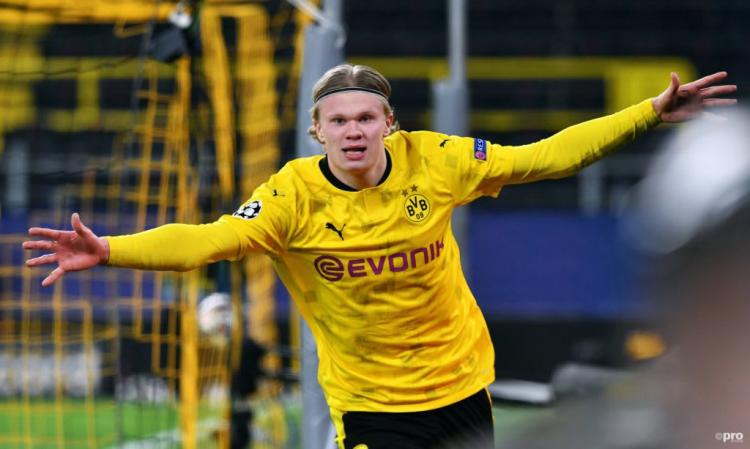 5. PSG
If PSG lose Kylian Mbappe to Real Madrid, which seems likely to be the case, then they will have a void for a superstar striker next summer.
Haaland's profile would be ideal for Neymar and Lionel Messi to feed. PSG certainly have the financial clout to complete such a move and have a strong relationship with Raiola, but will Ligue 1's lack of competitiveness compared to the Premier League be an issue?
Instead, it seems far more likely that the French giants will make a move for Ousmane Dembele in the summer. A move that was perhaps fuelled by Haaland's lack of interest in a move to Ligue 1.
4. Bayern Munich
For some time now, many have assumed that Bayern Munich simply wouldn't be willing to pay Haaland the kind of wages that he would demand. But much has changed in the past few months.
There's a growing sense in Bavarian that Robert Lewandowski will opt for a departure this summer rather than sign a new contract, which would then lead to the club selling him and looking for a replacement.
Re: Lewandowski (and Haaland)

Lewandowski wants to leave Bayern this summer

He wants another big move

Bayern wants Erling Haaland as replacement

Bayern got an "outsiders chance" to get him. City and Real Madrid still the favorites

— Jan Aage Fjørtoft 🏳️‍🌈 🇳🇴 💛💙 (@JanAageFjortoft) March 15, 2022
According to reports in Germany, Bayern have shortlisted Haaland as their no.1 pick as a potential replacement. However, the club remain firmly behind some of Europe's other big clubs for now.
3. Real Madrid
Real Madrid have for some time now been the presumed destination for Paris Saint-Germain striker Kylian Mbappe but in mid February that took a notable turn.
After almost single-handedly helping his side beat Madrid 1-0 in the first leg of their Champions League last 16 tie, the Independent reported that the French giants were then prepared to make Mbappe the highest paid player in the world in a show of intent for the forward.
That clearly spooked Madrid, who may now think their struggling side may no longer have the same allure as it once did. And that has turned their attention back to Haaland.
According to Sport, the Spanish giants could now draw a line under their pursuit of Mbappe and instead go all in on Haaland instead and have even gone so far as to contact Dortmund with an official bid.
2. Barcelona
On paper, Barcelona don't make much sense as a potential destination for Haaland this summer.
Not only are the club in the midst of a financial crisis, but they've also just signed a handful of new forward, including €50m signing Ferran Torres. And yet, the links with a move for Haaland persist.
The Catalan side moved near the front of the queue for the Dortmund striker in early March, when reports suggested that Xavi had personally travelled to Munich to speak with the striker while he was recovering from a knee injury.
When asked about the story, Xavi refused to deny that he had made the trip and went some way to suggesting that Haaland could be on his way to Camp Nou.
"I haven't seen a player yet who doesn't want to sign for Barca. Everyone is excited to come to Barca," he told reporters.
"Then it depends on clauses and more, but no one is turning down Barca. I can't give you details… we work on the present and future of the club.
"When things can be announced we will announce it - as we did with Pablo Torre, who is an excellent signing."
1. Man City
Manchester City are a side with all the ingredients to attract Haaland. They have tremendous spending power, a well-established manager and play in the Premier League. And of course a need for a centre forward. Perhaps missing out on Harry Kane and Ronaldo will not be so bad after all.
Although City did sign a striker in January in the form of Julian Alvarez, the young Argentinian is a prospect for the somewhat distant future and shouldn't get in the way of any immediate plans to sign Haaland.
According to Mundo Deportivo at the end of February, Manchester City are now the new favourites to sign Haaland. Guardiola has given his okay to the move and has given up on signing Kane. It is also said that the Premier League is Haaland's preferred destination now.
And in mid March a new report from the Daily Mail stated that the English giants had already concluded negotiations with the young striker and were set to sign Haaland in the summer transfer window.