Should Arsenal cut their losses and sell Lacazette to Roma, Sevilla or Atletico?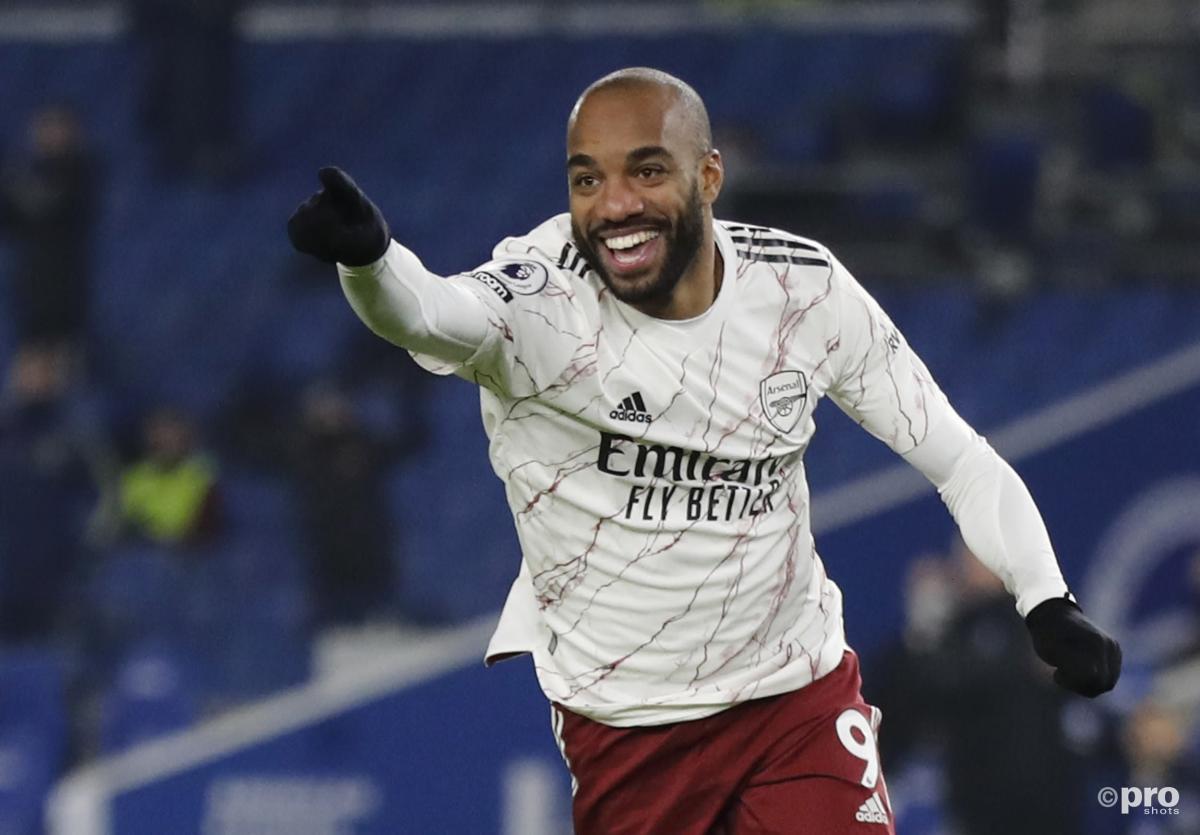 Arsenal may be forced to sell a number of their key players this summer if Mikel Arteta hopes to rebuild his squad and he could do worse than letting Alexandre Lacazette leave the club.
The French striker is one of the highest paid players at the North London club and with one year let on his current deal this coming transfer window would be the last time Arsenal had to try and earn a fee from the striker's talent.
What may make the prospect more enticing is the fact that Lacazette apaprently has a growing list of clubs that would be interested in signing him this summer.
READ MORE: Cavani urged to ditch Man Utd for Boca Juniors by Uruguay coach
According to a recent report by ESPN, no less than three clubs would be willing to bid for the striker this summer if Arsenal were willing to consider offers.
The broadcaster has revealed that the three clubs that want to sign Lacazette are Serie A giants Roma, along with Spanish pair Sevilla and Atletico Madrid.
So if other clubs are willing to sign the 29-year-old striker, is it time Arsenal cut their losses with Lacazette and sold him this summer?
Should Arsenal sell Lacazette this summer?
With a team currently sitting in mid table, Arteta could be forgiven for desiring a fresh start next season and wiping the slate clean.
And while there may be financial factors that make the decision for him, the Arsenal manager may not be entirely saddened to see Lacazette go.
Since joining from Lyon, the French striker has run up impressive – although perhaps not exceptional – numbers for Arsenal over the last three and a half seasons.
Lacazette's goal contributions per season for Arsenal
| | |
| --- | --- |
| Season | Goal contribution per 90 |
| 2017/18 | 0.77 |
| 2018/19 | 0.83 |
| 2019/20 | 0.77 |
| 2020/21 | 0.68 |
In the 2017/18 season Lacazette averaged 0.77 goal contributions (i.e goals and assists) per 90 minutes of Premier League football. That average hit a peak in the following season when the striker was averaging 0.83, but has since fallen to 0.77 last season and now stands at just 0.68 this season.
On top of that, there is the growing concern that the striker can often get in the way of Arteta's real hopes of using other players in attack, but having to accommodate Lacazette as his undisputed No.9.
With the French goal scorer gone, Arteta could instead experiment with Pierre-Emerick Aubameyang as his lone striker and move players like Bukayo Saka, Emile Smith Rowe and Gabriel Martinelli around his attacking three.
Whether Arteta and Arsenal will cut their losses with Lacazette remains to be seen but for now the No.9 continues to pick up game time and the occasional goal for his club. We'll find out at the end of the season and in the summer transfer window if he's done enough to stay at the club for the forseeable future.