Arsenal and Chelsea target Hakimi 'happy at Inter'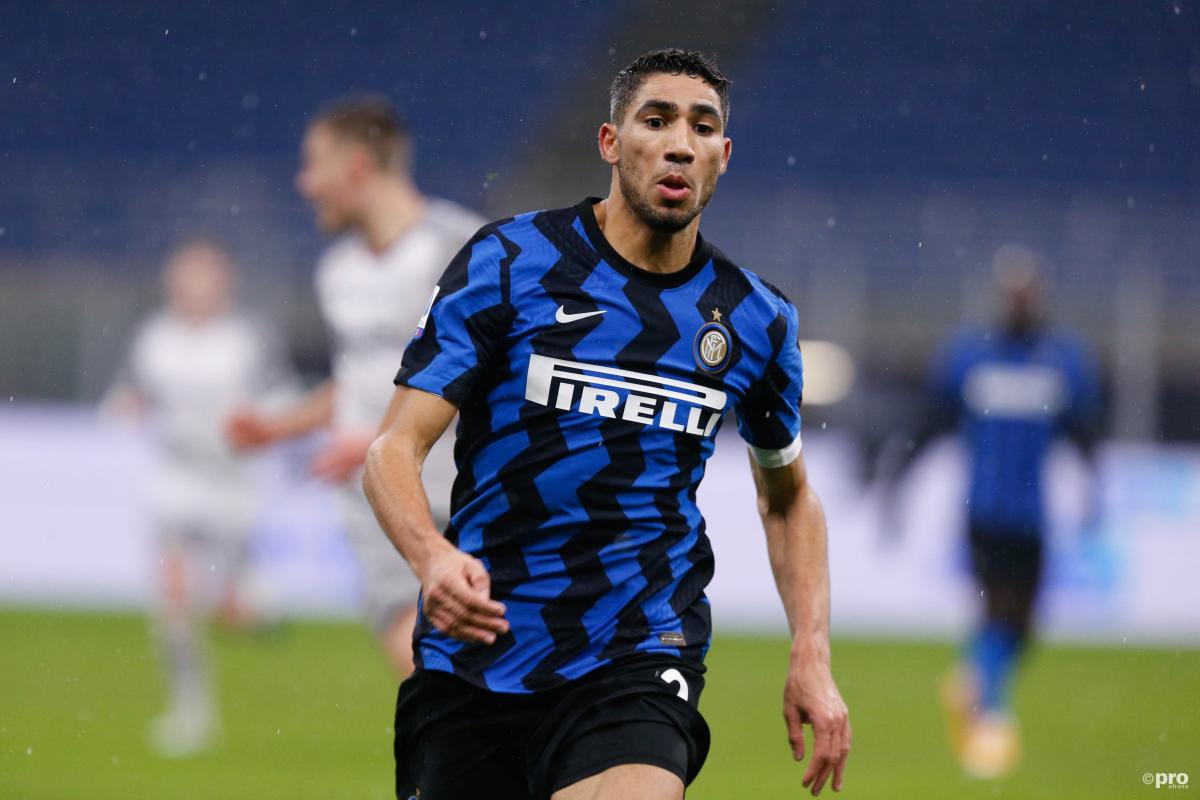 Achraf Hakimi is keen to continue working with Antonio Conte at Inter despite reports that Chelsea and Arsenal are both considering a summer move.
That is according to the player's agent, who also revealed his client could consider a move to Napoli at some point in his career.
Signed from Real Madrid in July after two seasons on loan at Borussia Dortmund, Hakimi has played a key role in a title charge that sees Inter sit nine points clear at the top of Serie A with 11 games remaining.
The 22-year-old's form has piqued the interest from a number of clubs across Europe, perhaps most notably Chelsea, whose recent switch to a 3-4-3 system would seemingly make him an ideal target.
But his representative, Alejandro Camano, has now shot down suggestions that a move is on the cards this summer.
"Hakimi is happy at Inter with Conte, who is an excellent coach," he said.
"Conte's style of play suits Achraf and I think he will end up improving a lot because of this experience with the Nerazzurri."
Camano has previously revealed that Hakimi came close to a move to Napoli before choosing to joining Inter over the summer.
Asked if that transfer might ever be resurrected, he replied: "Why not?
"Napoli are the team of my heart, the greatest player of all time played for them.
"So we aren't excluding anything for the future."