Will 500-goal Zlatan stay at Milan?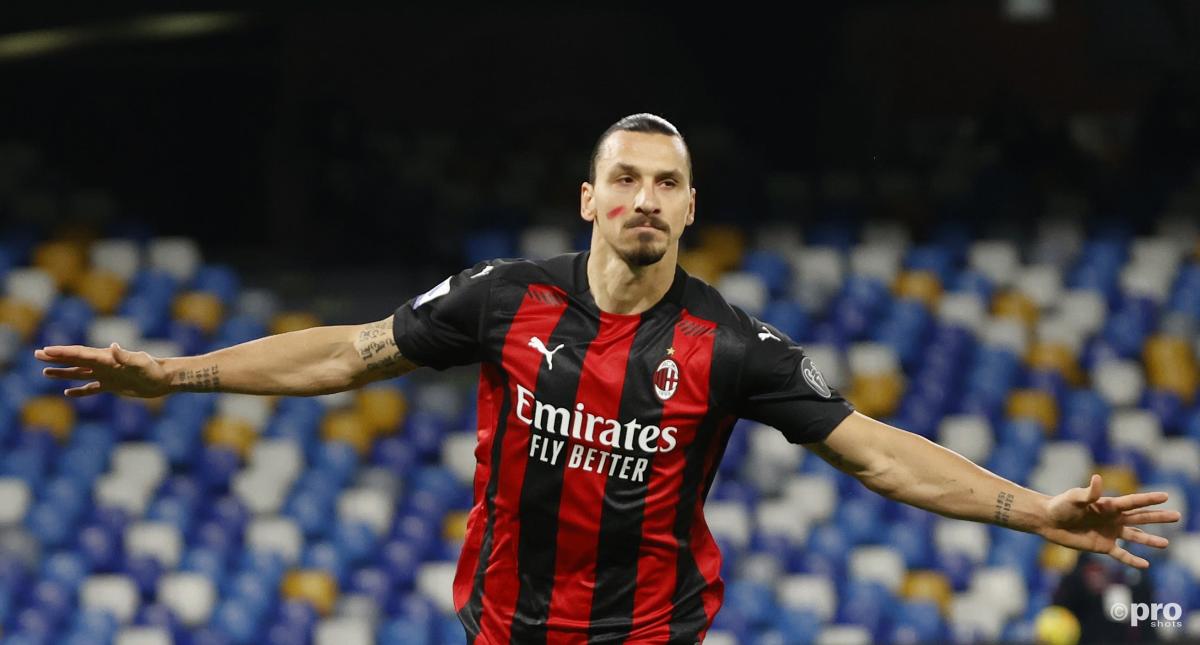 Zlatan Ibrahimovic scored his 500th and 501st goals of his club career on Sunday and Milan coach Stefano Pioli wants him to sign a new contract.
The Swedish superstar, now in his fortieth year, shows no signs of ageing as he scored another double in Milan's 4-0 win over Crotone at San Siro.
Zlatan has now scored an incredible 14 goals in 11 Serie A games this season to take Milan to the top of the table.
The ex-Man Utd striker's contract expires at the end of the season and there has so far been no movement to discuss a new deal.
"Seeing how Ibra trains, we can't be surprised by his form because he's a champion," Pioli said at full-time.
"It's difficult to maintain his current form, as when he's been in shape and started, he almost always scored two goals, but this is what he's like."
When Zlatan was substituted he made a gesture towards Milan's directors in the stands – with some fans interpreting this as a message that he wants a new contract.
"Zlatan is happy with us and I think the best thing about this team is that the players are happy," Pioli continued.
"We are with a huge club, everyone wants to do well and I think it's right that he continues playing, and that he does it with us.
"He is an athlete who is highly motivated, is scrupulous in the way he looks after his body with everything from diet to recovery. He's tired, but you don't stay at this level for this long without looking after yourself.
"It's almost a race nowadays between the players to get to training early and leave later than anyone else. We're enjoying ourselves and want to give our best."