Pato dreams of Milan return to partner Ibrahimovic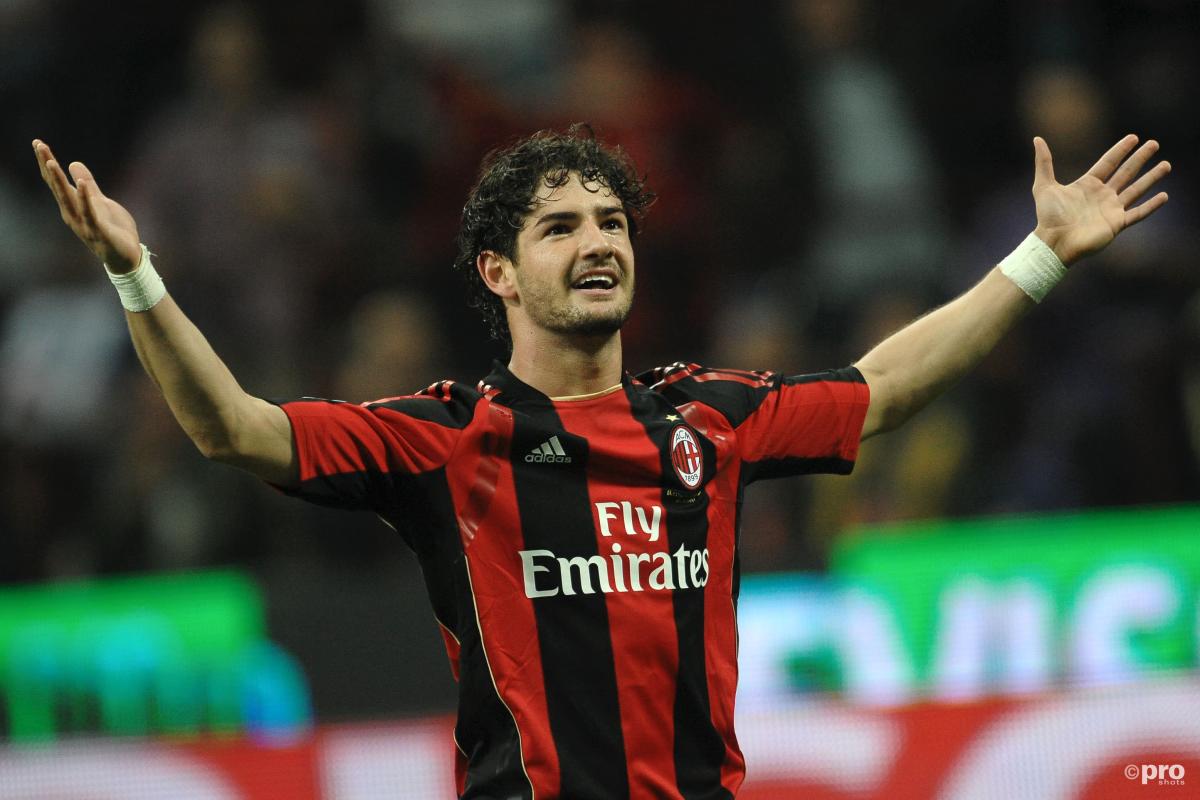 Alexandre Pato has made himself available for a sensational return to Milan, saying it is is "dream" to play for the Rossoneri again in his career.
After breaking through into the senior team at Internacional, Pato signed for Milan in 2007 for a fee of €24m – a huge outlay considering his lack of experience and the fact he had never played in Europe.
After enjoying a successful period in the first half of his stay at Milan, things turned sour in the 2011/12 campaign, as his season was ravaged by hamstring and thigh injuries.
He would go on to score just four times that season, and just twice in his final season with the club.
What followed was a nomadic career which seen him play with Corinthians, Sao Paulo twice, Villarreal, Chelsea, and Tianjin Tianhai.
In August of 2018, he left Sao Paulo as a free agent and has been on the search for a new team since.
If the 31-year-old had his way, that team would be Milan.
"I hear that in Italy there may be clubs interested in me," Pato told Gazzetta dello Sport.
| Season | Goals |
| --- | --- |
| 2007/08 | 9 |
| 2008/09 | 18 |
| 2009/10 | 14 |
| 2010/11 | 16 |
| 2011/12 | 4 |
| 2012/13 | 2 |
In all competitions
"I would like to make it very clear that, at 31, I'm not looking for a big-money contract, but for a project that I like. If I was in it for the money I would have stayed in China.
"How could I not feel nostalgic [about Milan]? We're talking about 150 games, 63 goals, a Scudetto and a Supercoppa Italiana. It would be a dream to return to Milan, which is in my heart."
When asked if he would be comfortable playing a secondary role to Zlatan Ibrahimovic, Pato said he would, but reckons the pair could form a formidable partnership playing together.
"I would say yes, what's the problem?" he replied.
"But I wouldn't come to be a deputy, I would play a couple of games and convince the coach [to keep me in the starting line-up].
Pato at Milan:
"No, come on, let's say that maybe we could play together. We would make a great couple."
Pato's options to return to Italy are limited as, in order to sign for a Serie A club, there must be space for an extra non-EU player – something which Milan do have, as well as Fiorentina, another club reportedly interested in the Brazilian.
As for whether he is fit enough, Pato says he is.
"My body is fine, I'm fine, and my head is different from the last time [I was in Italy]," he went on. "I know what I can give and what I have to do: Will is everything and I have it. I see Europe in my future, especially Italy.
"I think I can still do very well in Serie A as long as there's space in a team for someone with a non-EU passport.
"I will evaluate what's feasible. Fiorentina are an excellent club with many champions and a good team. Besides, it's a beautiful city."