Bad Transfers: Andriy Shevchenko to Chelsea, 2006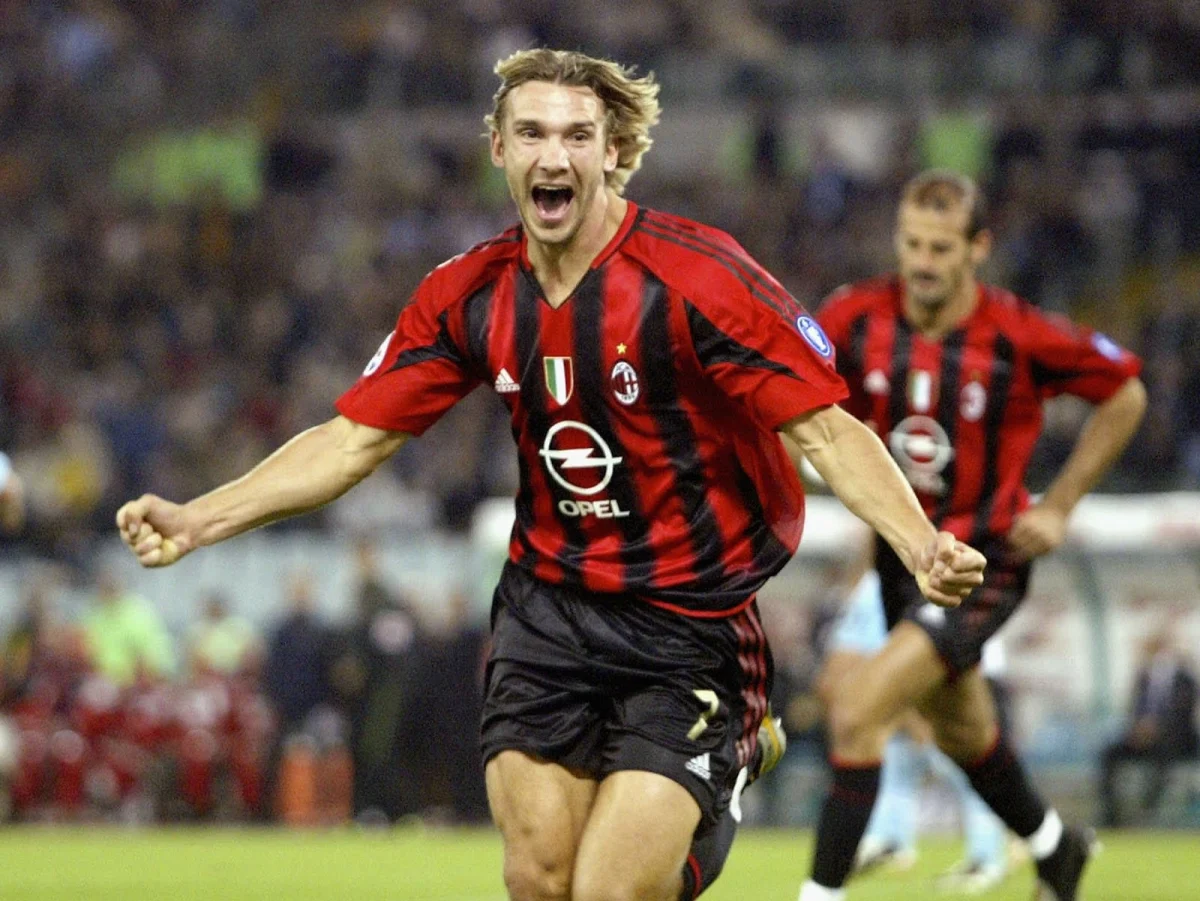 Andriy Shevchenko's 2006 transfer to Chelsea seemed logical and was referred to as a fantastic piece of business to acquire one of the best forwards in the world. And yet, the move was a disaster, failing to meet even the most modest expectations.
So what went wrong?
Andriy Shevchenko at Milan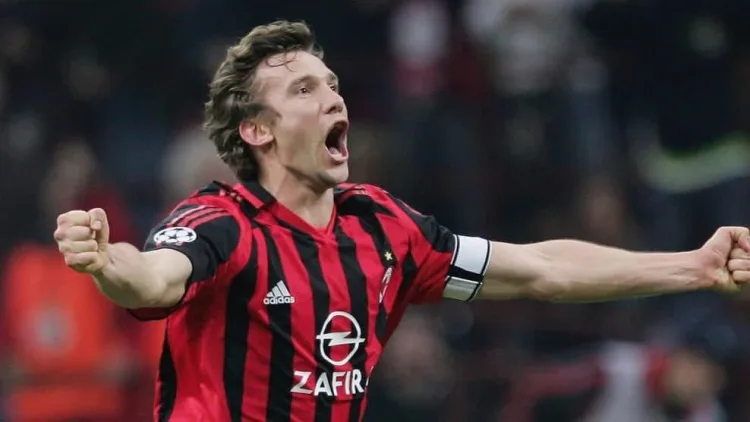 Shevchenko was unquestionably the world's best striker in the years preceding the move.
The Ukrainian joined Milan in 1999 from Dynamo Kiev, and didn't stop scoring from his first season until his last. Twice winner of the Capocannoniere award for top scorer in Serie A (his first in his debut season in Italy), Shevchenko was the complete striker: fast, powerful, two-footed, technically proficient, strong, and most importantly, lethal.
After guiding Milan to the 2004 Scudetto, he won the Ballon d'Or at the end of that same year, and was the last player from Eastern Europe to win the coveted prize.
Shevchenko rattled in an astonishing 175 goals in 322 games in all competitions during his seven-year stint in Milan, and had taken over the mantle from Gabriel Batistuta as the world's most predatory striker in the early to mid-00s.
READ MORE:
Move to Chelsea
Shevchenko had been a target for Chelsea since day one of Roman Abramovich's reign as club owner. The club made an offer to buy him in the summer of 2003, but Milan rejected the offer out of hand. However, this wasn't to deter the Russian oligarch.
Abramovich became friendly with Shevchenko, and would supposedly check in with him every now and again, to see how things were going in Italy. In the summer of 2005 Chelsea made another attempt to sign Milan's star striker, but again it was rejected out of hand.
Fast forward a year later, and things had begun to change for the Rossoneri. Club patron Silvio Berlusconi was no longer allowed to pump money into the club, and Milan's revenues had hit a glass ceiling by 2006. Milan felt that should Chelsea come in with another offer this time, with Shevchenko nearing 30, they would accept.
And come back for him they did. A bid of £30.8m was accepted in May of 2006. This move signalled a shift in the power of play from Serie A to the Premier League.
"It meant a lot to me that Chelsea have wanted me for the past three years and that is the reason I chose them," Shevchenko said after finalising the deal.
"Because of his [Abramovich] persistence and as my life situation changed I decided the time was right," he continued.
He wasn't to know it then, but it was the beginning of the end for his reputation atop the football mountain.
Sheva at Chelsea
Things began very rosy for Shevchenko in his new surroundings. A debut goal in the Community Shield against Liverpool signalled that it was business as usual for the Ukrainian.
However it was quickly evident that something wasn't right with Shevchenko. He looked sluggish, and remarkably unfit. An injury picked up before the 2006 World Cup wasn't allowed to heal correctly, and Shevchenko played half-fit in Ukraine's first ever major international competition, as they reached the quarter final.
What was also forgotten in all of the back-slapping and clinking of glasses in the aftermath of signing Shevchenko, was that the player was two months shy of turning 30, and he'd played over 600 games at that stage in his career. Just like with Alexis Sanchez a decade later, Shevchenko faced physical burnout. There were a lot of miles on the clock by 2006.
Chelsea boss Jose Mourinho also didn't want Shevchenko in the first place, and the 2004 Ballon d'Or winner soon found himself playing second fiddle to Mourinho's preferred striker, Didier Drogba.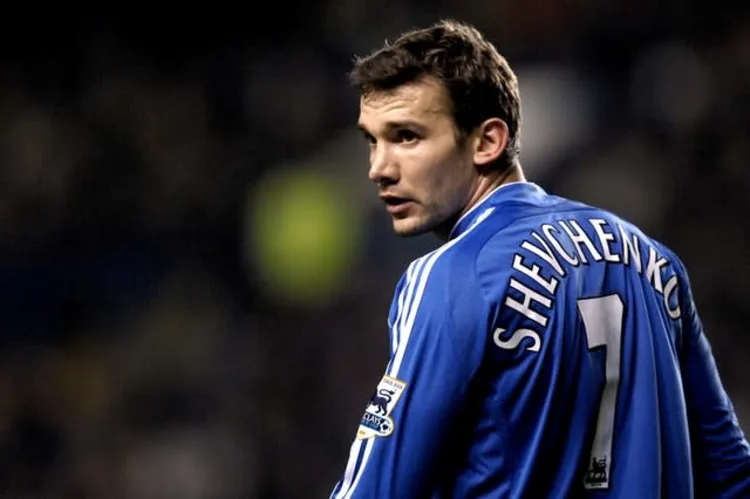 The presence of Shevchenko did spur Drogba on, however. The Ivorian produced his best season for Chelsea since arriving in the summer of 2004 for £24m. Drogba scored 33 goals in all competitions in 2006/07.
Fleeting moments of Shevchenko's brilliance could be seen, such as his brilliant goal against Tottenham in the FA Cup at White Hart Lane in his first season, or his double against Aston Villa on Boxing Day 2007.
He remained an unused substitute in the 2008 Champions League final between Chelsea and Manchester United, and left Stamford Bridge in the summer of that year, on loan to Milan, in an attempt to recapture the glory years.
He scored 22 goals in all competitions, and only nine in the Premier League.
Why did Shevchenko at Chelsea not work out?
In retrospect, it's easy to see how the deal would never work; it was almost doomed from the start.
| Club | Season | Apps | Goals | Ass |
| --- | --- | --- | --- | --- |
| Chelsea | 06/07 | 30 | 4 | 7 |
| Chelsea | 07/08 | 17 | 5 | 1 |
| Milan | 08/09 | 18 | 0 | 1 |
| Dynamo Kiev | 09/10 | 21 | 7 | 8 |
| Dynamo Kiev | 10/11 | 18 | 10 | 2 |
| Dynamo Kiev | 11/12 | 16 | 6 | 3 |
*League stats only
Shevchenko was a player that possessed incredible dynamism, and his pace was what separated him from being merely just a very good striker to being the best in the world. But by the summer of 2006, his pace was declining. Yet as much as he tried to regain match sharpness, the dynamic Sheva of the Kiev and Milan days were long gone, consigned to history.
This issue could've been masked in the slower tempo of Serie A, but in the Premier League, where pace is valued above all else, he was brutally exposed. Take into account a coach in Mourinho who didn't want him in the first place, and the deal was only ever going to go one way.
Had Milan sold Shevchenko in the summer of 2003, he would never appear on such lists as one of the 'worst transfer deals in Premier League history', or in series such as this one.
It's such a shame that for many in England, his failed spell at Chelsea is all Shevchenko is remembered for. Unfortunately, another consequence of the Shevchenko failure is that it also reinforced the Sky Sports-driven hype machine that the Premier League was the 'toughest, most super-challenging league that ever existed'. Shevchenko's case was brought up time and again as definitive proof that playing in other leagues isn't as daunting as in England.
But he didn't regain his form at Milan in 2008/09 either. He scored once, before they returned to sender at the end of that season. The simple case was that Shevchenko had peaked as a footballer, and he was in a slow decline.
It's really as simple as that.