Would Christian Eriksen be a good signing for Dortmund?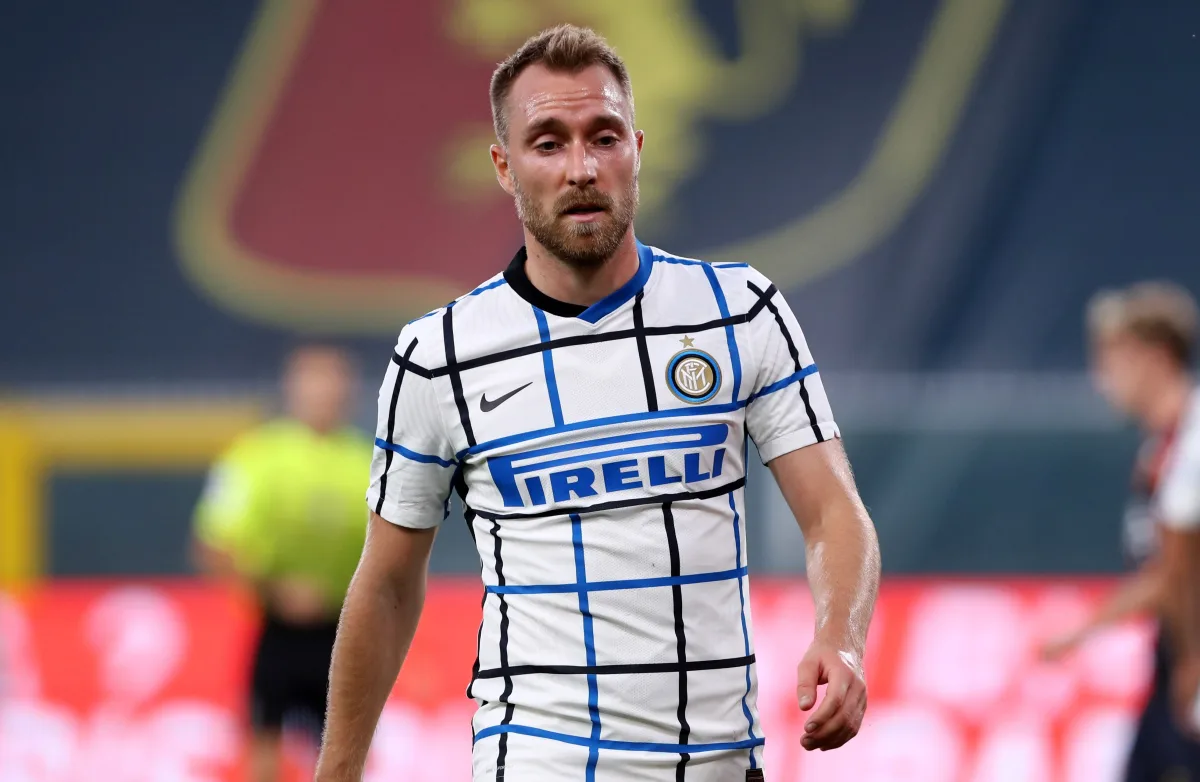 Christian Eriksen's deteriorating situation at Inter has led to a number of clubs being linked with a move for the Danish attacking midfielder in the January transfer window.
The 28-year old made the move to Italy almost a year ago, with hopes of reaching new heights under Antonio Conte. Yet it doesn't seem to be working out for Eriksen at the moment and it now seems as though a move to a new club is inevitable.
One such club is Manchester United, yet according to reports in Italy the former Tottenham Hotspur star could be on his way to the Bundesliga, where Borussia Dortmund may be able to offer Eriksen an exit from the Serie A.
But would Eriksen fit in at Dortmund amongst Lucien Favre's star-studded side or would he find himself on the bench at the Westfalenstadion just as quickly as he has at the San Siro?
READ MORE:
| | | | |
| --- | --- | --- | --- |
| | Goals P90 | Assists P90 | Key Passes P90 |
| Christian Eriksen | 0.19 | 0.14 | 1.14 |
| Marco Reus | 0.41 | 0.24 | 1.41 |
| Julian Brandt | 0.17 | 0.29 | 1.35 |
(stats from 2019/20 season)
On the face of it, there may be space for Eriksen in this team. While Dortmud do have an unquestionable array of attacking talent, the majority of Favre's key players play in wide positions that could compliment the Dane rather than block him from game time entirely.
Although the former Tottenham midfielder can play in wide positions, he's better suited to a central role in the traditional style of a No.10. And in that role he could quite easily play alongside the likes of Jadon Sancho, Gio Reyna or Thorgan Hazard.
It's in that position on the pitch – between both wingers and behind the striker – that Eriksen would clearly find a huge amount of joy in playing off the aforementioned wingers and striker Erling Haaland. However, that's not to say he wouldn't face some stiff competition.
Eriksen v Reus & Brandt
The most obvious rival for that No.10 spot would be Dortmund captain Marco Reus, who tends to play just off the striker or as a more advanced forward when called upon. And in 13 games from that central, attacking midfield role last season the German forward bagged six goals and one assist.
Another player Eriksen will potentially have to battle it out with is Julian Brandt. Although the German international began his career as a winger, his role at Dortmund has transformed over the years and he now tends to play a more central role as something akin to a central midfielder, who still tries to push through the middle of the park whenever possible.
In addition to Reus and Brandt, Eriksen would also have to contend with Mahmoud Dahoud, Alex Witsel and Jude Bellingham all taking up central positions in Favre's team throughout the season too. And while none of them may be as attack-minded or as technically gifted as Eriksen, they still play a significant part in Favre's plans.
Could Eriksen fit into this Dortmund team? Yes, at a push. But it would be a risky move for the club to bring in an expensive player on high wages and then try to shoehorn him into a position that is not only occupied by the club's captain most weeks but also other, young players too.
There's little doubt that Eriksen would probably take to the Bundesliga quite well, but it's unlikely that the attacking midfielder would find more game time at Dortmund than he currently gets at Inter.