No goals, no assists – don't rule out a 2021 transfer for crisis-hit Dybala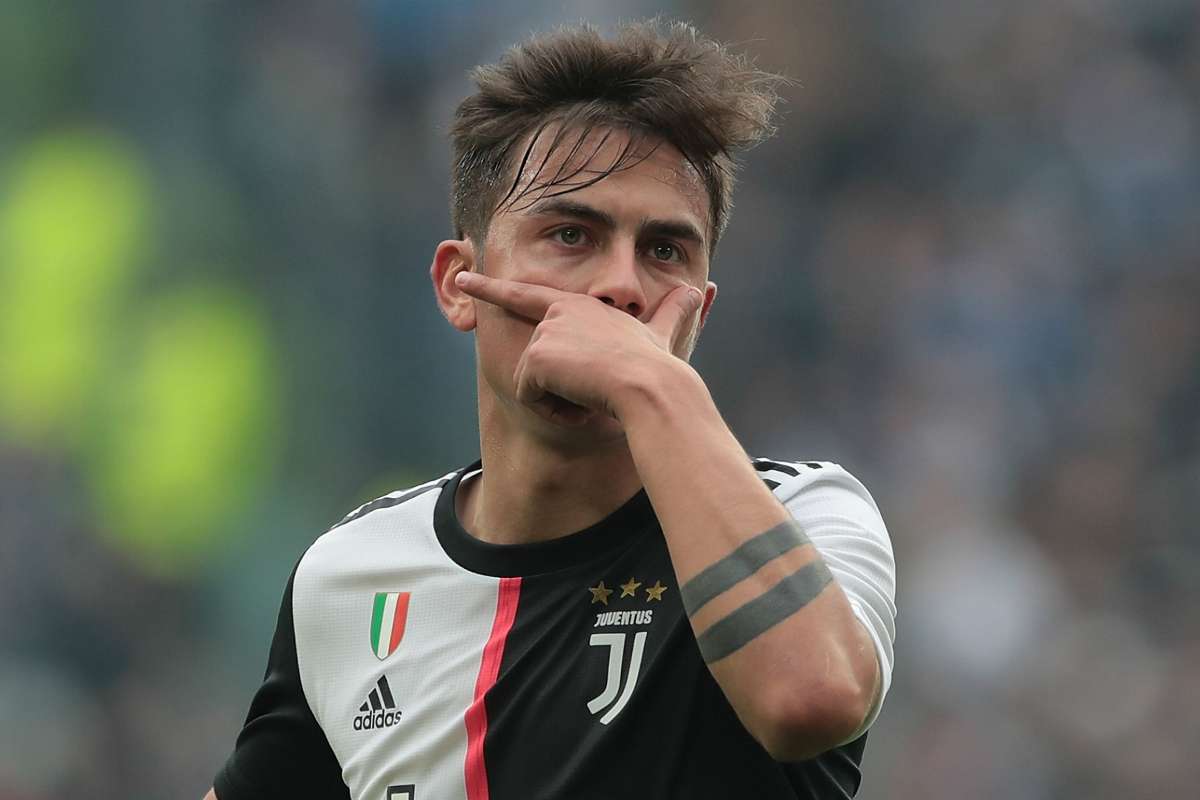 Paulo Dybala is in crisis. This season he has failed to register a single goal or assist for Juventus in Serie A amidst a string of disappointing displays.
In Europe he has one goal and no assists in four games – that goal an unmissable tap-in during the 4-1 win at Ferencvaros following a disastrous mistake from the goalkeeper.
From a data point of view, all of his key statistics are well down on last season when he made 30 goal contributions (18 goals, 12 assists) in total. This term he is averaging less dribbles (3.4 per 90 compared to 3.8 last season) less crosses (0.11 to 0.89) and less challenges.
He is delivering less passes per 90 minutes (55 to 58), his pass completion rate has dropped from 90% to 88% and his number of final third passes from 27.2 per 90 to 23.3 per 90. In addition to having no assists in all competitions, he has created only one big chance for a team-mate in Serie A. He is also losing possession more often this season than last.
Statistics rarely tell the full story of a player, but in this instance they do summarise what a miserable season Dybala is having for Juventus both on and off the pitch.
The Argentine is not considered a first-team player under new coach Andrea Pirlo, who considers the returning Alvaro Morata and Cristiano Ronaldo as his preferred pairing in attack.
Morata and Ronaldo have enjoyed an outstanding start to the season themselves, scoring 17 goals between them in all competitions and linking up wonderfully.
READ MORE:
| Stat | Dybala 2020/21 | Dybala 2019/20 |
| --- | --- | --- |
| Goals | 1 | 18 |
| Assists | 0 | 12 |
| Passes P90 | 55 | 58 |
| Dribbles P90 | 3.4 | 3.8 |
| Crosses P90 | 0.11 | 0.89 |
| | | |
Pirlo is attempting to implement a very aggressive, progressive system with a high defensive line and high press which attempts to pressure the opposition into conceding possession deep in their own half.
Dybala is a player who is not naturally suited to pressing the opposition. Physically, he is not the quickest and he is not known as someone who boasts a high workrate.
This issue is further complicated for Pirlo when you consider that Ronaldo, at the age of almost 36, also contributes little defensively in terms of winning the ball back.
Thus, Pirlo feels that Morata simply must start alongside Ronaldo, and indeed the Spaniard has been just as impressive off the ball and defensively as he has been offensively.
Last week, Pirlo was asked whether all three attackers could co-exist in the same line-up and insisted that they could potentially. However, on the occasions this season when Pirlo has gone ultra-attacking with multiple forwards in his line-up, it has backfired badly.
This was best exemplified in the Champions League home game against Barcelona when Pirlo started Morata, Dybala, Federico Chiesa, Dejan Kulusevski and Juan Cuadrado all in the same line-up. The balance and defensive cover was terrible and Juve were completely dominated in a somewhat flattering 2-0 defeat.
Dybala has been granted successive starts in the last two matches against Ferencvaros and Benevento – games that were expected to be simple victories.
However, he disappointed badly in both games. Juve only won 2-1 in the first match thanks to a last-minute goal from Morata, who had earlier replaced Dybala. And they then could only manage a 1-1 draw at newly promoted Benevento with Dybala missing a sitter when Juve led 1-0.
Dybala's problems have been exacerbated by issues off the field. Earlier this year, he tested positive for Coronavirus four times and there have been some claims that perhaps he is still yet to physically recover in full from the ordeal.
He has also been locked in contract renewal talks at Juventus for much of this year, with his current deal set to expire in 18 months' time.
However, these talks have not being going well, with Juventus unwilling to meet his demands for a significant increase on his current €7 million per season salary.
With Dybala also struggling so badly to find his best form, this has led to renewed rumours that Juventus will instead sell the Argentine in 2021.
Juventus CEO Fabio Paratici insisted before the game against Benevento that the club were happy with Dybala, but this is the same man who tried to sell the 27-year-old in the summer of 2019.
Paratici was in talks with both Manchester United and Tottenham to sell Dybala, but the attacker refused a transfer and instead enjoyed a fine individual season under coach Maurizio Sarri.
However, with Dybala struggling to find his space tactically in Pirlo's formation – which shifts from a 3-5-2 in attacking phases to a 4-4-2 in defensive phases – there is every chance that Juve could look to cash in on La Joya at the end of the season.