Lionel Messi: Which clubs could sign the forward if he decides to leave Barcelona?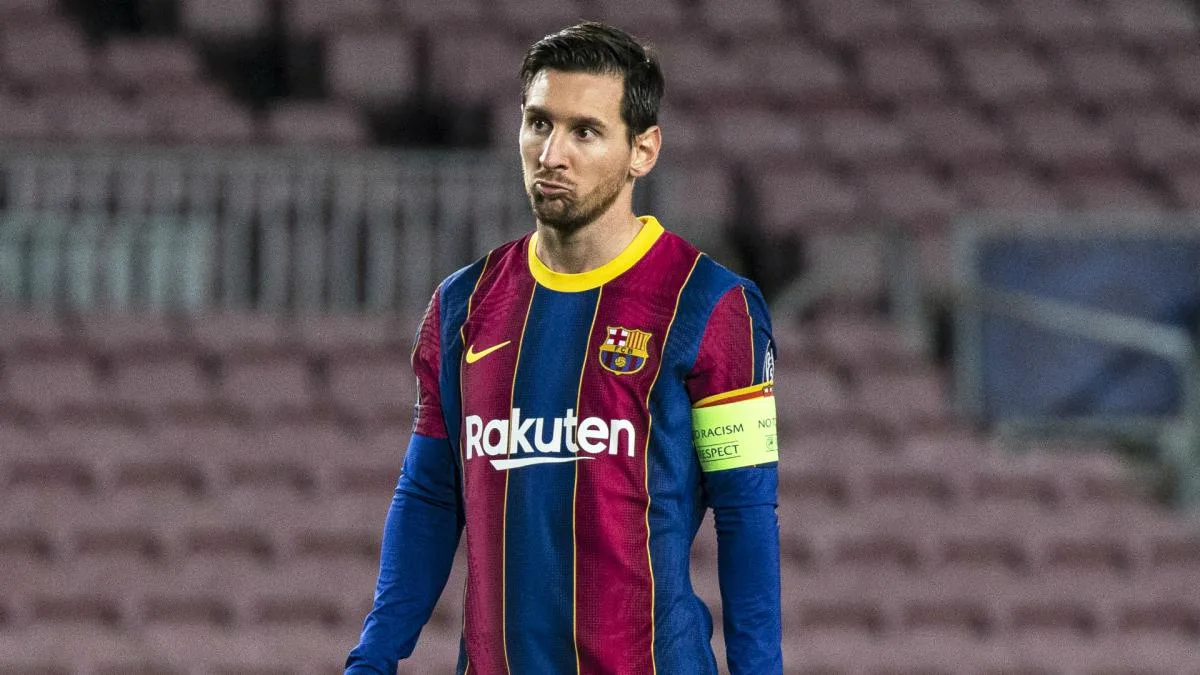 With every passing poor performance from Barcelona it seems as though Lionel Messi gets closer and closer to leaving the club.
The 33-year-old forward was reportedly intent on leaving the Spanish giants in the summer, before a contract clause cut short his ambitions, but now seems intent on walking away from this Catalan tragedy when his contract expires at the end of the season.
It seems irrational to suggest that upon Messi's departure from Barcelona, the Argentinian international would struggle to find a new job yet in this current climate it seems as though his list of potential suitors gets smaller by the day.
If Messi was to leave Barcelona when his contract expires, are there really any clubs that could feasibly sign him?
READ MORE: 
Man City
News of Pep Guardiola signing a contract extension with Manchester City was inevitably met with rumours that suggested Messi would then join his former manager in the north of England.
On paper, it makes sense. Guardiola knows how to get the best out of Messi, the Argentinian international gets to move to a club with a feasible shot of winning the Champions League in the next few years and the Premier League giants are one of the few clubs that wouldn't choke on their coffee when the forward detailed his salary demands.
However, it now seems as though City isn't as viable an option as previously assumed. According to Spanish football expert Semra Hunter, City have pulled back from offering Messi an exit from Barcelona due to the fact that they have concerns over his extravagant price and the fact that he'll be 34 years of age before he can make his debut for the club.
When we couple that with the fact that Guardiola will now feel significant pressure to rebuild his squad and get them back towards the top of the Premier League table, it does now seem unlikely that the manager and his employers would jeopardize so much planning just to bring Messi to the club.
PSG
Fortunately for Messi there is another well-funded European super club not far from Barcelona in the form of PSG. The French giants rarely have any qualms about spending vast sums of money on ageing and somewhat risky ventures and in Messi the Parisian hierarchy could showcase the transfer as proof of their intentions to dominate continental football, as they had hoped with the signing of Neymar.
However, there are also some hurdles Messi and PSG would first have to overcome if a deal was to be put in place next summer. First, Messi would probably have to be given assurances that he isn't hoping out of the frying pan and into the fire in leaving Barcelona to join another club that seemingly falls apart whenever a Champions League trophy seems to be within their grasp. Messi's close friend, Neymar, could probably go into some detail as to how that has been the case since he made the move to Paris.
Secondly, despite PSG's unquestionable wealth, the French club would probably still be forced to sell one of their current forward stars if Messi was to arrive. Even if the accountants could make Messi's arrival work. Thomas Tuchel would still need to dump one of Neymar, Kylian Mbappe, Angel Di Maria or Mauro Icardi. Perhaps that's perfectly possible, but it would still require a huge amount of upheaval for a 33-year-old forward.
Inter Milan
There always seems to be at least one Serie A side throwing caution to the wind and hoping to get back to the top of European football by spending large sums of money. Right now that seems to be Inter Milan.
In the last few seasons Inter have picked up the likes of Alexis Sanchez, Arturo Vidal, Christian Eriksen and Romelu Lukaku on expensive contracts. So it stands to reason that the Italian club would be interested in making an offer for Messi, if he became available. Right? Well, not quite.
Despite Inter's splurge in the transfer market, their operating budget is still nowhere near what Messi would be demanding. To put it into context, Inter's highest paid player currently seems to be Eriksen on around €7.5 million per year. Messi currently makes a reported €100 million at Barcelona each year. Which would be around two-thirds of Inter's current wage budget.