Neymar snubs PSG to hang out with Tom Holland and play late-night poker at Monaco GP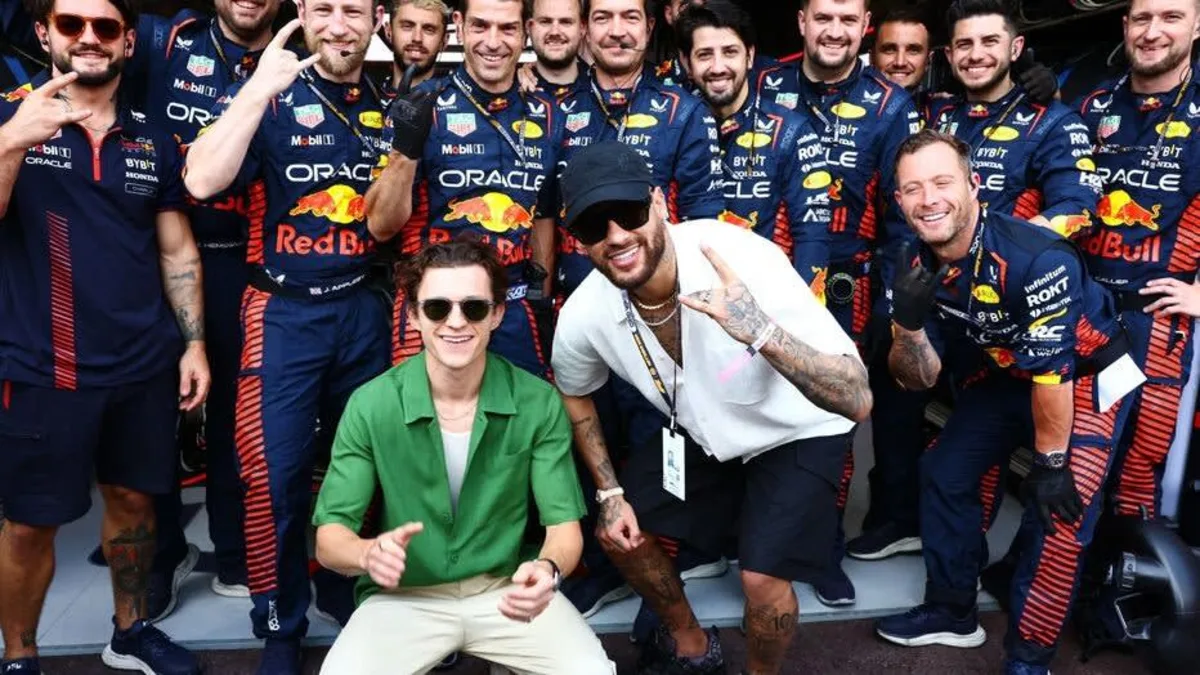 Neymar has once again infuriated PSG, this time ditching the club's Ligue 1 title celebrations to go partying in Monaco prior to the F1 Grand Prix on Sunday.
Neymar has found his position at PSG under scrutiny in recent months, with renewed claims that his lifestyle away from the football field is not conducive to the club's needs.
Article continues under the video
MORE: What is needed for Neymar to join Manchester United - Fabrizio Romano
With an overhaul of operations at Parc des Princes expected in the summer, headlined by the likely departure of Lionel Messi, the Brazil international is another who could find himself heading for the exit.
Fans have already protested against his behaviour by gathering and chanting outside his house – an action that has been widely condemned.
The dissatisfaction with Neymar's attitude, though, will only have heightened following the Brazilian attacker being pictured playing poker in Monaco as opposed to celebrating with his teammates following their 1-1 draw against Strasbourg, which clinched the Ligue 1 title.
MORE: Messi aims to break prestigious Ligue 1 record ahead of possible Barcelona transfer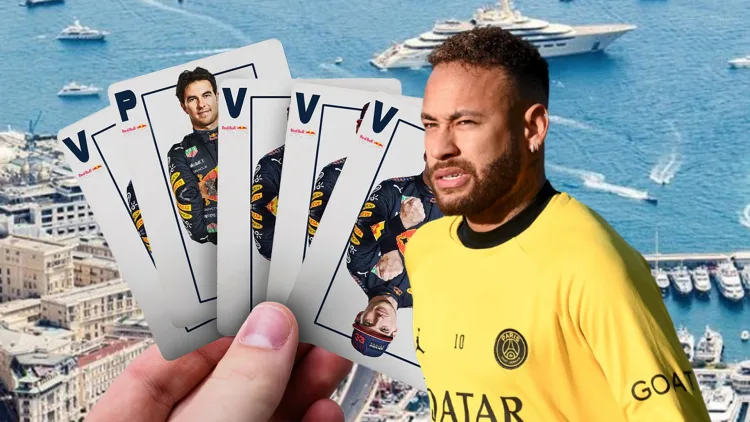 Neymar pictured with the Red Bull team
Neymar was spotted partying at the Red Bull Energy Station on Saturday prior to Sunday's Monaco GP. BILD saw the 31-year-old playing poker until the early hours of Sunday, with the German publication reporting that he did not leave until 2am.
His image was also posted on the social media channels of the Red Bull team, with Neymar seen alongside Spider-Man actor Tom Holland, who previously asked PSG's Kylian Mbappe to sign for Tottenham, in the pitlane along with engineers.
completamente do nada https://t.co/YJFCmUWUYY pic.twitter.com/N8UUPXkbbG

— oi ju pode chamar de ju (@juzao) May 28, 2023
Monaco turns into a hive of celebrity activity on the weekend Formula 1 rolls into town and is the place to be seen – as Neymar, whose partner Bruna Biancardi lives in the principality, clearly decided on Saturday.
This call, though, will be looked upon with a dim view at PSG. The club's other injured players, Marquinhos, Presnel Kimpembe and Achraf Hakimi, all travelled with the team to celebrate their latest title.
Under contract until 2025, PSG face a problem in offloading Neymar this summer due to his high wages, although Manchester United and Chelsea have been linked with a move – while Arsenal has been cited as a destination he would "love".