Mbappe to buy himself? PSG star considering sensational free transfer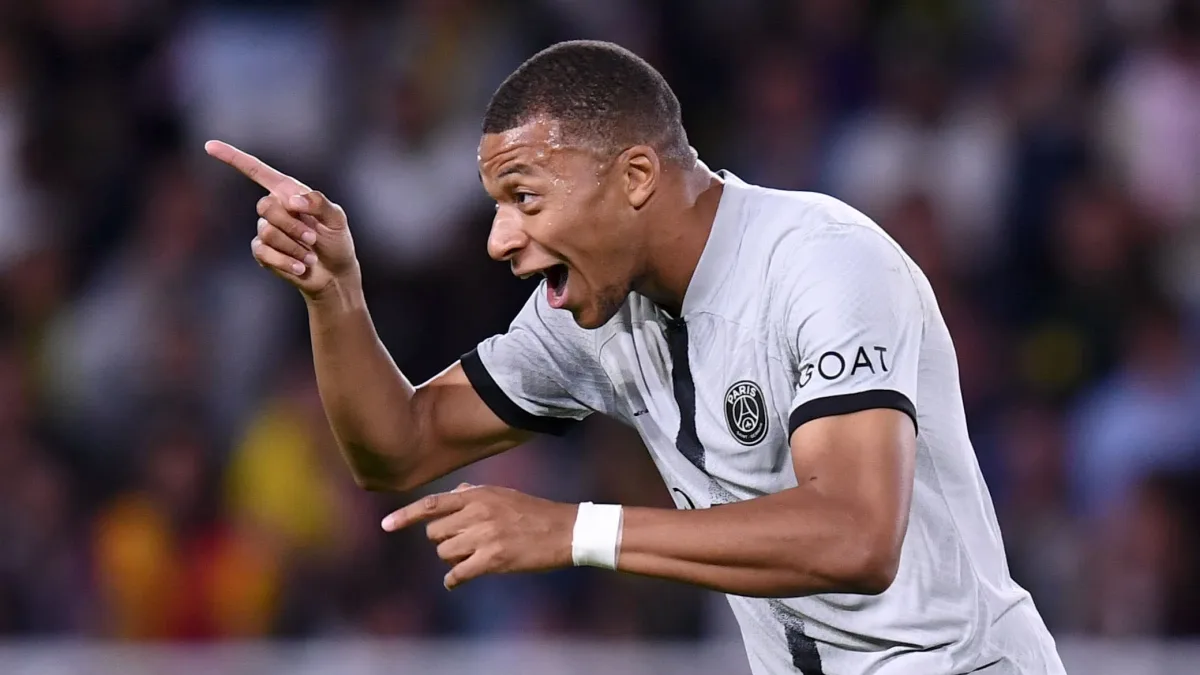 Kylian Mbappe could end up buying himself out of his contract at Paris Saint-Germain in order to push through a departure as he feels the club is now 'impossible to trust'.
The 23-year-old is desperate to leave PSG in January just months after signing a two-year contract that puts him amongst the highest paid athletes in the world.
Mbappe believes there is no way back for him in Paris after the club allegedly broke a number of promises they made upon him signing his new contract and a report in L'Equipe claims the Frenchman is now losing the support of his teammates too.
PSG will reportedly not consider a transfer until the summer and they may end up demanding more than €200 million for Mbappe, making it increasingly difficult for the striker to join most clubs.
As a result, Mbappe may look to break his contract and buy out the remaining amount to become a free agent, a number which could still be astronomical given the player's reported £650,000-a-week wages.
Mbappe is believed to favour a move to Real Madrid but the Spaniards are not considering a move for him after he backed out of their agreement to sign him in the summer in order to extend with PSG.
PSG are also believed to be against selling Mbappe to Real, with some sources suggesting the La Liga side may have to pay €400m to sign him, although a move may be likely if the World Cup winner does become a free agent.
Could Mbappe avoid paying to break his contract?<.h2>
A French lawyer specialising in labour law explained that Mbappe may be able to break his contract freely if reports of PSG's 'smear campaign' against him are accurate.
An investigation is being conducted into PSG's alleged use of social media accounts to lead campaigns against Mbappe and layer Jeremie Delattre believes this could work in the player's favour.
He said: "In a case like this, it must be demonstrated that the employer has committed a serious fault, a simple fault is not enough.
'The CDDs (contract) constitute the whole building of professional football. You do not dismiss or resign from a CDD before its term, you break it so there is a prejudice for one of the two parties and the other must pay him compensation. 
Mbappe increasingly isolated in the PSG dressing room as stars ask: 'Why does he deserve so much power?'https://t.co/iBz6w3pNeI

— Football Transfers (@Transfersdotcom) October 13, 2022
"A player could be tempted to highlight the obligation of loyalty to his employer. In this case of messages on social networks, a court could consider that the PSG ignored its obligation of loyalty, but it will then be necessary to prove the involvement of the employer. 
"It wouldn't be easy for the 23-year-old striker and his advice. But they can already, at first, formalize their anger by sending letters to PSG and thus put pressure on him to leave as soon as possible (more likely in June than in January). This case should go in that direction."