Newcastle set to hijack move for Arsenal transfer target before January window shuts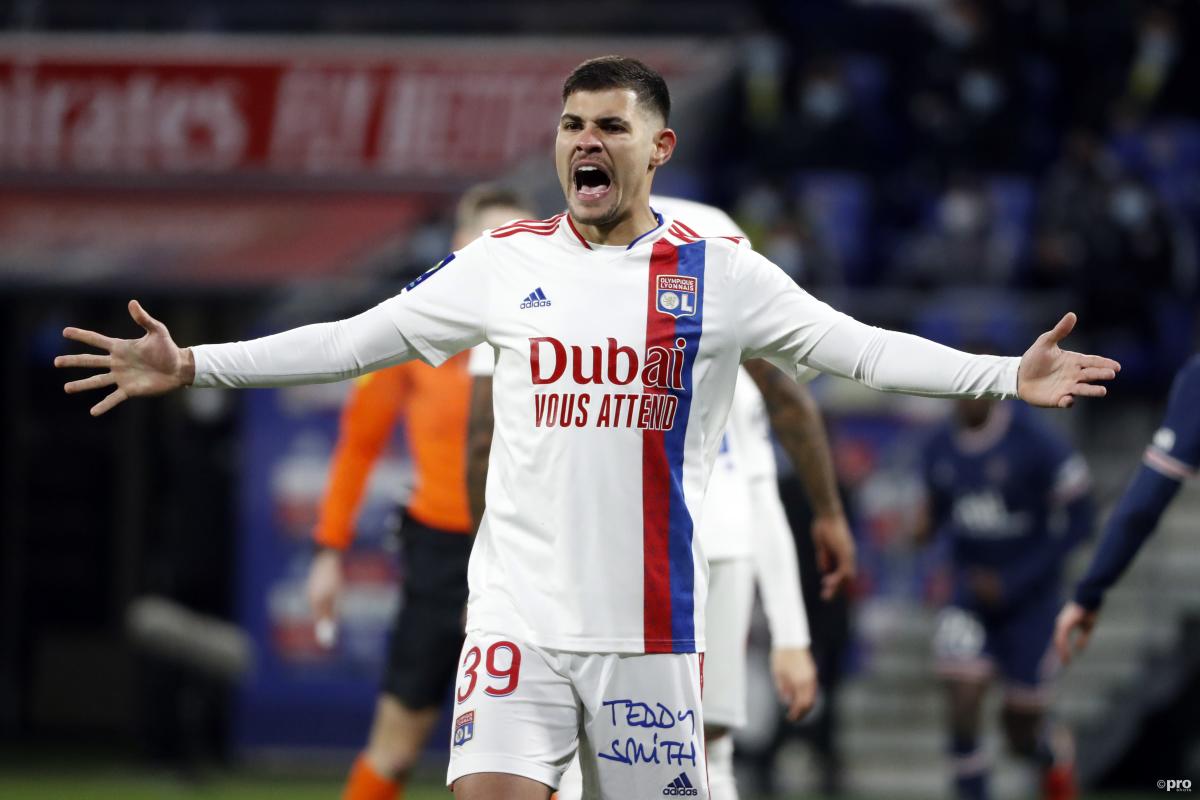 Arsenal's January transfer window could be going from bad to worse if reports in France are to be believed.
According to L'Equipe, Newcastle and their new-found fortunes have placed a bid for Lyon midfielder Bruno Guimaraes.
Not only has the Brazil international impressed many in Ligue 1 since he made the move to Lyon but he's also become a key transfer target for Mikel Arteta's side.
The North London club are in desperate need of new central defenders this month and Guimares was considered to be the perfect candidate to bolster a midfield of Martin Odegaard and Thomas Partey.
However, it now seems as though Newcastle have taken advantage of Arsenal's reluctance to act this month and could now beat their Premier League rivals to one of French football's most exciting talents.
Lyon's stance of €60m likely posturing.

No response yet to Newcastle's €40m offer.

— Robin Bairner (@RBairner) January 25, 2022
Will Arsenal or Newcastle sign Guimaraes?
Although Newcastle may have placed a bid for the Brazilian talent, there's still no assurances that they'll get their man.
According to the aforementioned French publication, Newcastle offered €40 million for Guimaraes but Lyon reportedly remain adamant that they want a fee closer to €60m for their midfielder.
Due to Newcastle's acquired wealth, it's not beyond the realms of possibility to see the English side fork over a further €20m as they desperately attempt to bring in some quality before the end of the transfer window.
However, if Lyon stand firm and Newcastle move on to other transfer targets, Arsenal may yet have an opportunity to sign the player in the summer off-season, when they'll perhaps be able to properly address the situation.
Although Arteta's side do seem to have cash to spend this month, it seems far more likely that it will be used to sign another striker rather than blow their budget on a midfielder for the third transfer window in a row.