PSG's 10 biggest sales of all time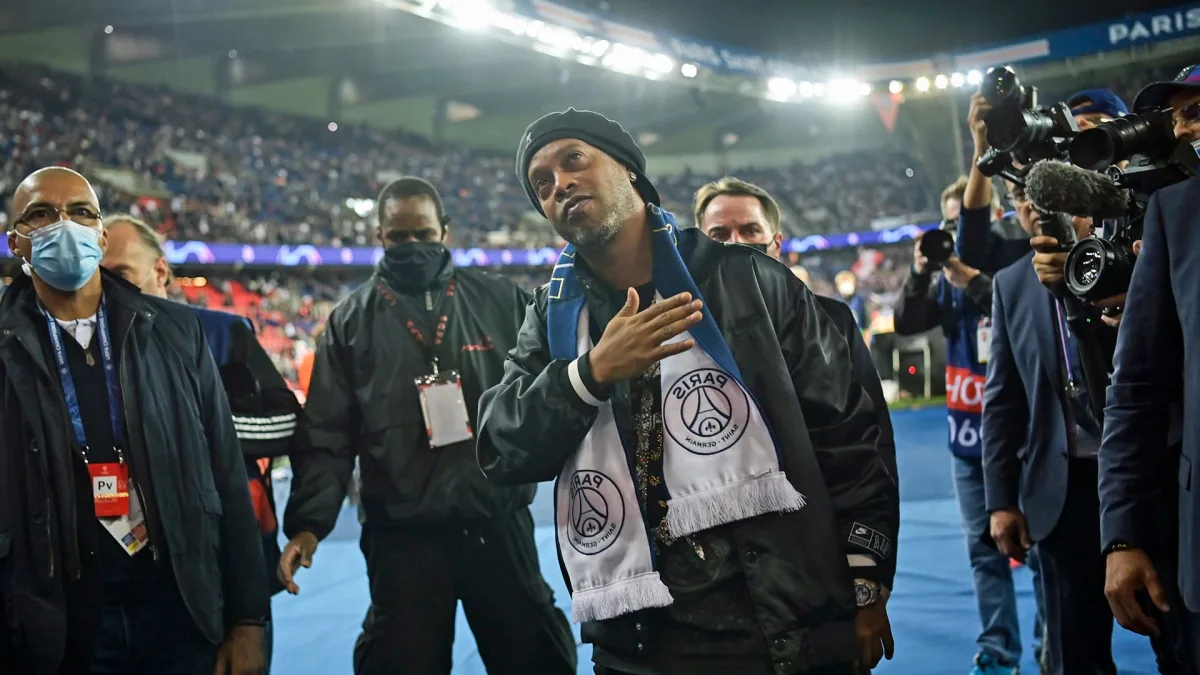 Paris Saint-Germain have become a prime destination for many of Europe's best player over the last decade.
Ever since the Ligue 1 side were acquired by Qatar Sports Investments backed by Tamim bin Hamad Al Thani, the French champions have spent big on star quality at a remarkable rate.
They still hold the record for the most expensive transfer in history, having signed Neymar from Barcelona for €222 million.
Their new financial circumstances mean that far more has been spent on players than made from selling them, but they have nonetheless generated some decent profits over the years.
Football Transfers looks at PSG's biggest sales of alltime.
10. Mamadou Sakho - €19m (Liverpool, 2013)
After coming through the club's youth ranks and becoming the youngest ever PSG, and indeed Ligue 1 captain, Mamadou Sakho was undoubtedly one of Europe's most exciting prospects in 2007.
However, fast forward six years and Sakho was a player that had allowed injury, some off-field trouble and unconvincing performances get in the way of what was once a promising career.
By the time Liverpool made an enquiry in 2013, PSG seemed more than happy to sell the once promising star and green lit a move to England for the central defender for €19m without too much complaint.
Now back in France with Montpellier, via Crystal Palace.
9. Giovani Lo Celso - €22m (Betis, 2018)
Having joined PSG as an exciting prospect from Argentina, Giovani Lo Celso played just one full season with the French giants before moving on loan to Real Betis for a season.
It was at the La Liga side that Lo Celso really showed what he could do, with 16 goals and six assists in all competitions, forcing Betis to make the loan deal permanent and sign the young Argentine midfielder for €22m.
8. Yuri Berchiche - €24m (Athletic, 2018)
Signed as a potential solution to PSG's problems at left-back, Yuri Berchiche arrived in the French capital from Real Sociedad but having spent two seasons on loan at Eibar, and clearly struggled to live up to the expectation.
After just one season and 32 appearances for the club, the Spaniard was then sold back to Spain when Athletic Bilbao offered an initial fee of €19 million with €5 million in add-ons for a player that should perhaps never have left the Spanish top flight in the first place.
Sold to the men in green! 💚

Giovani Lo Celso puts the finishing touches on a beautiful Real Betis goal 😍 pic.twitter.com/SDjmwVBpIr

— Football on BT Sport (@btsportfootball) October 4, 2018
7. Javier Pastore - €24.7m (Roma, 2018)
Despite the dubious manner in which Javier Pastore arrived at PSG through third-party means, the player undoubtedly hit the ground running with 16 goals and six assists in 43 games from midfield.
The following season saw the Argentina international move out wide but that didn't stop him scoring nine goals and bagging a further 14 assists as PSG picked up the first of four consecutive league titles.
Pastore would play a crucial role in the club's treble-winning campaign in the 2013/14 season but would eventually be forced to make way for Neymar, when the Brazilian signing not only took Pastore's place in the side but also demanded his No.10 shirt.
After seven years at the club Pastore opted for a change and returned to Italy, with a move to Roma for a substantial €24.7 million fee.
6. Serge Aurier - €25m (Tottenham, 2017)
After a successful three-year spell at Toulouse, Serge Aurier made a loan move to Paris in 2014 as a contender for Christophe Jallet's right-back position.
Injury got in the way of his first season but nearly as much as the player's tendency to speak out of line. In February Aurier picked up a three-match ban for calling a referee a "dirty son of a bitch" in a Champions League clash with Chelsea.
Nevertheless, PSG bought the player on a permanent deal at the end of the season and Aurier showed what he could do in his second season, with notable goals over Lyon and Shakhtar Donetsk.
However, the right-back would quickly draw a line under his time at PSG when a Periscope video surfaced of Aurier calling Angel Di Maria a "clown", referring to manager Lauren Blanc by a homophobic slur and the club's apparent favouritism for striker Zlatan Ibrahimovic.
The player was suspended indefinitely in mid-February, spent the rest of the season playing with the reserves and then made a €25 million move to Tottenham Hotspur a few months later.
5. Blaise Matuidi - €25m (Juventus, 2017)
Blaise Matuidi was already 30 when Juventus decided to pay €25m for his services to add steel and energy to their midfield.
The Frenchman enjoyed a productive time at PSG but he was perhaps never going to be the midfielder to take them to the next, elite Champions League-winning, level.
So, the fact they received €25m again makes for a good deal, even if he was a solid player too.
4. Lucas Moura - €28m (Tottenham, 2017)
Sir Alex Ferguson famously lamented the fact that PSG would pay so much for a teenage Brazilian sensation in Lucas Moura as Man Utd were priced out of a deal for the winger.
The Red Devils probably dodged a bullet with this one though as Moura never really met expectations while at PSG and was subsequently sold to Tottenham.
Though he has undoubtedly had impressive moments for Spurs like the famous goals against Ajax to take the club to its first ever Champions League final, it was a decent bit of business for PSG.
3. Ronaldinho - €32m (Barcelona, 2003)
Before PSG were a super club, they still had players who were enjoying greatness, or at least on the cusp of it.
Ronaldinho only spent two seasons in Paris but it was enough for Barcelona to scrap a move for Man Utd's David Beckham in order convince the Brazilian to move to Camp Nou.
The rest is history, as Ronaldinho would go on to become the World Player of the Year, helping to usher in the most successful era in Barcelona's history.
Even by today's standards, €32m seems like a pretty bad deal for PSG, and one that they would certainly not entertain after the Qatar takeover.
2. David Luiz - €35m (Chelsea, 2016)
PSG made David Luiz the most expensive defender in history at the time when they signed him for £50m from Chelsea in 2014.
The Brazilian would spend three seasons in the French capital but the club were only too happy to recoup €35m when Chelsea surprisingly came calling to bring him back to Stamford Bridge.
The talented trio of Marquinhos, Presnel Kimpembe and Thiago Silva meant that Luiz was not particularly missed after his departure to the Blues.
1. Goncalo Guedes - €40m (Valencia, 2018)
In January of 2017, PSG beat Man Utd to the signature of Benfica star Goncalo Guedes.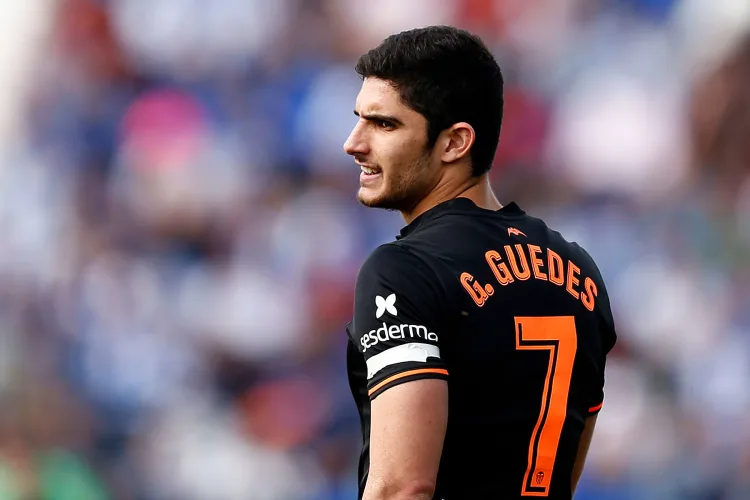 A lot was expected of the Portuguese winger, but he only made 13 appearances for his new club in 18 months before being moved on.
Guedes initially left for Valencia on loan thanks to super agent Jorge Mendes's influence at both clubs.
A year later, PSG would receive the biggest fee for a player in their history as Los Che paid €40m for Guedes.