How selling Pepe to Arsenal has allowed Lille to challenge PSG for the Ligue 1 title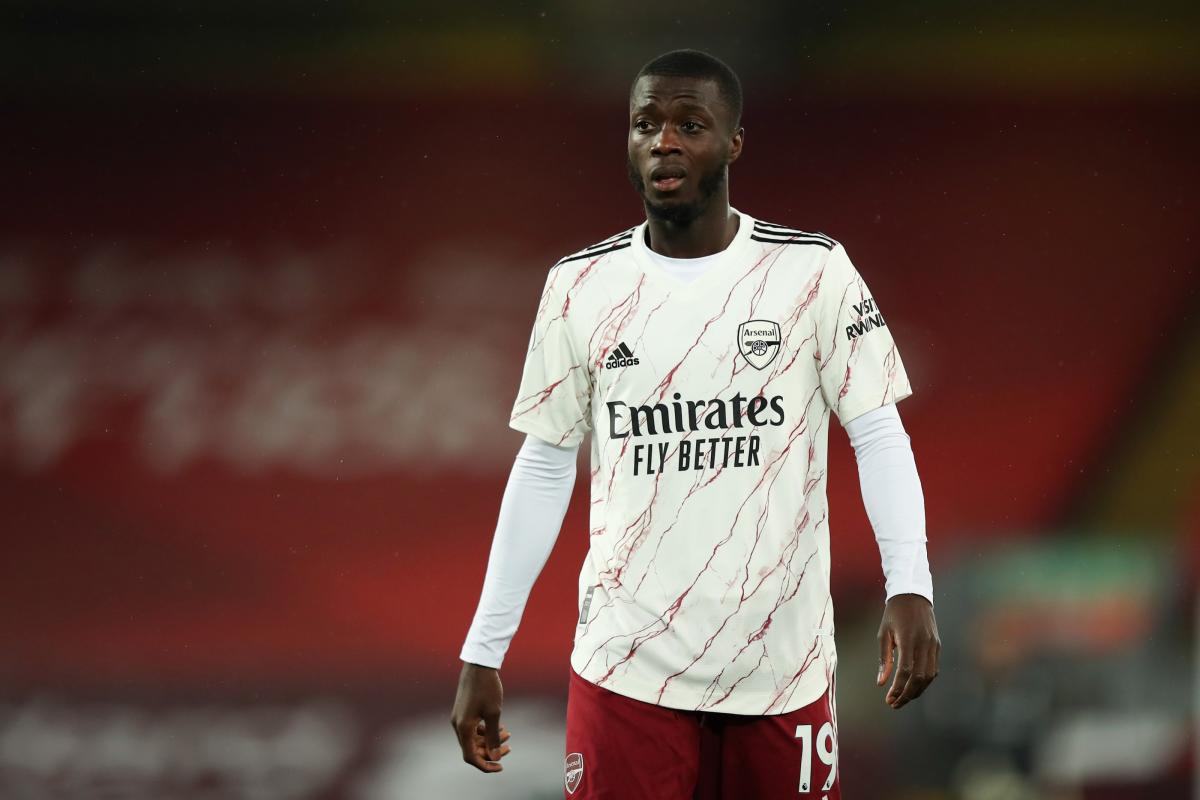 Arsenal have often been a club that prefer to take a more reserved and considered approach to the transfer market but in August 2019 that all changed.
With a new sporting director and manager at the helm, the Premier League giants wanted to show their intent in the transfer market and as such made a notable splash by signing Lille forward Nicolas Pepe.
Having scored 22 goals and bagged a further 11 assists in just 38 Ligue 1 games, it seemed as though Pepe's talents would dramatically improve Arsenal's standing in the English top flight.
So the club did something rather remarkable and handed over no less than £72 million to sign Pepe that summer.
Unfortunately for Arsenal and the player, that fee has hung over both like a bad smell as the real talent of the forward has struggled to match the expectations he set upon his arrival in nother London. 
How did Pepe's move work out for Arsenal?
Like all players that make huge moves from one club to another, Pepe arrived in north London under immense pressure to prove that he could be the very best player that the club had ever signed.
However, it was undoubtedly a tough start to like in the Premier League. After failing to score in his first five games, Pepe then converted a penalty against Aston Villa to open his account with the club in September.
Yet rather than kick off a long goalscoring run like we saw from the winger in France, Pepe then went seven league games without scoring a single goal and had to wait until the ninth of December to get his first goal in open play for Arsenal.
By the end of the season, the former Lille star had clocked just eight goals and 10 assists in 42 games. Certainly not a bad return, but not nearly enough to back up the buzz that had surrounded Pepe for so long and after his arrival.
Having said that, the Ivory Coast international has looked far more settled at Arsenal this season and although Mikel Arteta's side are by no means the definition of consistency, Pepe has still managed to pick up 11 goals and five assists in all competitions.
At 25 years of age, there's still time for Pepe to become an important first team player for Arsenal but unless his performances improve dramatically it's unlikely that he'll ever be able to live up to the fee Arsenal paid for him. 
Nicolas Pepe's record at Arsenal
How did Pepe's move work out for Lille?
While many would assume that a club like Lille would unquestionably suffer when they sell a player like Pepe for so much money, the French club made the most of the remarkable fee and may yet reach new heights because of it.
In the summer that Pepe departed for London, the Ligue 1 club spent a large chunk of his fee on bringing RSC Charleroi forward Victor Osimhen to the club for £21m. That season the Nigerian forward scored no less than 18 goals and bagged a further six assists, before then leaving himself the very next year for £63m to Napoli.
READ MORE: The free transfer humiliating €300m PSG pair Neymar and Mbappe in Ligue 1 title race
Instead of repeating the trick and signing another young attacking player, Lille instead signed 35-year-old Turkish international Burak Yilmaz from Besiktas. However, much like Pepe and Osimhen, Yilmaz has been nothing short of remarkable in the French top flight, with 15 goals and five assists in 26 league games to date.
Such success in the transfer market has now led to an unexpected title race, where Lille have made the step up from top three hopefuls to genuine contenders and, at the time of writing, sit four points about Paris Saint-Germain in the Ligue 1 table.
None of that would have been achievable if the club hadn't sold Pepe to Arsenal in the summer of 2019.