Why PSG must consider Mbappe sale to Real Madrid or Liverpool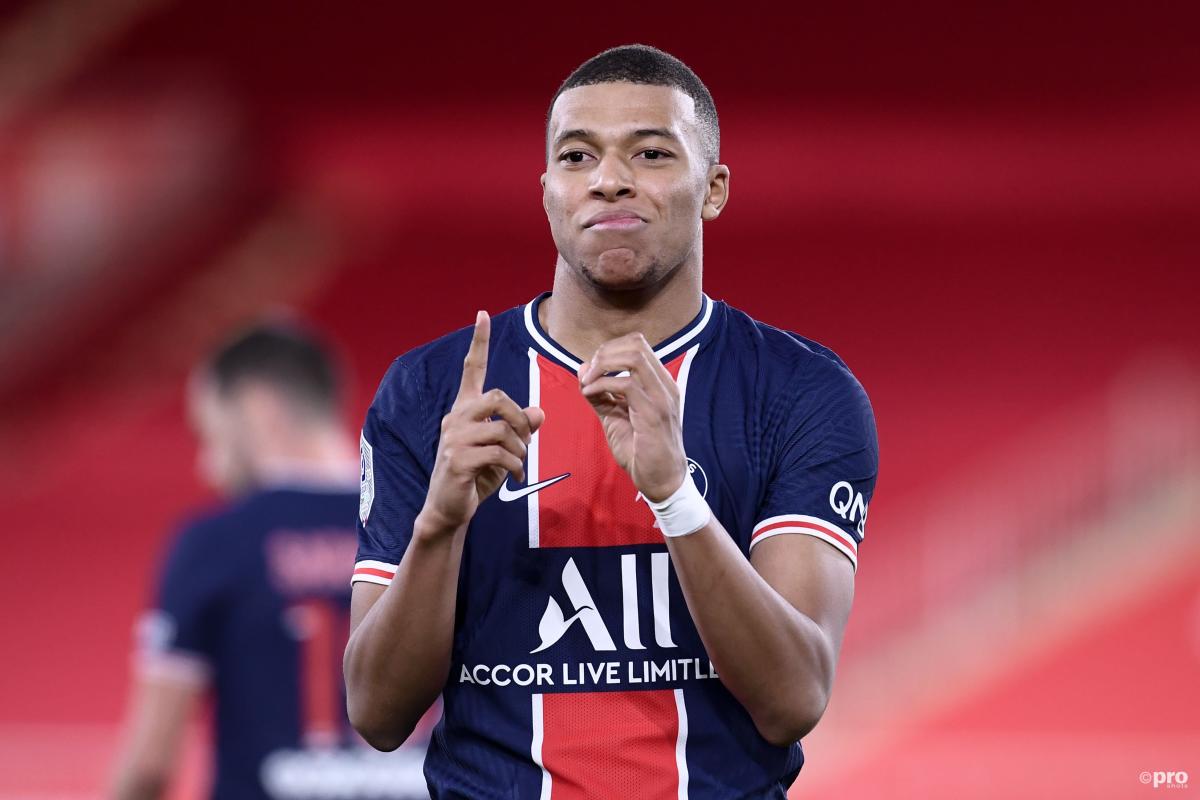 When Kylian Mbappe joined Paris Saint-Germain in 2017, he admitted that the club was a stepping stone to bigger things, dropping a not-so-subtle hint that Real Madrid was his long-term target.
Three-and-a-half years and 106 goals later, the point is looming where it may be time for Mbappe to move on.
Real Madrid remain enchanted by the World Cup winner, still only 22, while the door is open for Lionel Messi to arrive from Barcelona as a replacement.
Out of contract in June 2022, it is Mbappe who holds all the cards. If no new deal can be struck with the Parisian attacker, PSG may be resigned to selling him to the highest bidder in the summer.
Although Liverpool continue to be linked with him, it is hard to imagine the generally prudent Merseyside club would be willing to compete with Madrid in a bidding war. The Reds might not exactly have a 'Moneyball' approach in the transfer market, but they would likely have to double their transfer record to ensure the capture of Mbappe.
Real Madrid, cash strapped though they may be, are likely to be more relaxed about a huge purchase. Such buys are in the club's DNA. Moreover, they have been prudent over the course of the last 12 months in the transfer market, quietly amassing sales in the region of €100 million while not spending a cent. A team such as Los Blancos does not stay quiet long in the transfer market.
Meanwhile, PSG find themselves facing a substantial deficit in the face of the Covid-19 pandemic. Of course, supported by Qatari owners, these financial worries may not be as acute as they are at other clubs, but QSI are not insensitive to them. Having a transfer fee for Mbappe in their accounts would make them look significantly healthier.
'Mbappe has no place at PSG'
Furthermore, there is the question of whether Mbappe is growing stale at PSG, and whether he must broaden his horizons to continue to develop as a player.
Mbappe's performances in 2020/21 have widely been regarded as mediocre. His statistics, of course, do not necessarily back this up: over 18 Ligue 1 games, he has 14 goals and six assists.
Nevertheless, there is a sense that Mbappe has become less efficient over the last year.
"He's got no place at PSG," Jean-Michel Larque, a Saint-Etienne legend and a former PSG player, argued on RMC during January. "I'm not going to drill into his skull to find out what's going wrong, but he's making everything complicated.
"Why's he trying a rabona pass? Why's he doing 12 stepovers but going nowhere?
"He needs [to be] detoxified. He needs a cure for his football, which is totally polluted by unnecessary gestures. What makes a boy like that strong is his speed, buy you can't see that anymore."
This is just a taste of the increasing scrutiny he falls under at PSG now.
Sure, he turned in a blistering performance against Montpellier in response to the critics but soon leapt back towards mediocrity in a stunning 3-2 loss against Lorient last Sunday.
His Football Critic ranking has fallen from a perfect 99 at the start of the season back to 93.
Snapshot
| STATISTIC | KYLIAN MBAPPE |
| --- | --- |
| AGE | 22 |
| CLUB | PSG |
| INTERNATIONAL TEAM | France |
| POSITION | Left wing |
| STYLE | Wide playmaker |
| CONTRACT EXPIRES | 2022 |
| FRANCE APPS | 39 |
| FRANCE GOALS | 16 |
There have been extenuating circumstances, of course. Mbappe complained as early as September that he was feeling fatigued due to the mental strain of not having a pre-season, while he also suffered a Covid-19 infection that could have caused this hangover.
In any case, PSG have been unable to get the best from him this season.
Will Mauricio Pochettino be able to get the maximum from Mbappe in the future? Given the Argentine's preference for a high pressing game, that is doubtful.
For Mbappe, too, a summer move may help reinvigorate his career. Pictures of him as a boy surrounded by Cristiano Ronaldo posters are testimony to his long-time passion for Real Madrid, and it's easy to imagine that stepping into his idol's boots at the Bernabeu would provide an extra motivation to push himself further.
PSG, meanwhile, have always dreamed of signing Lionel Messi from Barcelona. With the Argentine out of contract in the summer, it is a prospect that is tantalisingly close. The loss of Mbappe's wages plus the addition of his transfer fee would help to cover the astronomical costs of landing six-time Ballon d'Or winner Messi.
For Real Madrid, meanwhile, it would represent a perfect double blow: strengthening their own ranks while indirectly seeing their greatest rivals lose their outstanding player.
Taking the decision to offload a player like Mbappe would represent a gamble, of course, on PSG's part, but it would be understandable if they were to take it given the interest of Real Madrid and the prospect of landing Messi.