Who can replace Karim Benzema at Real Madrid this summer?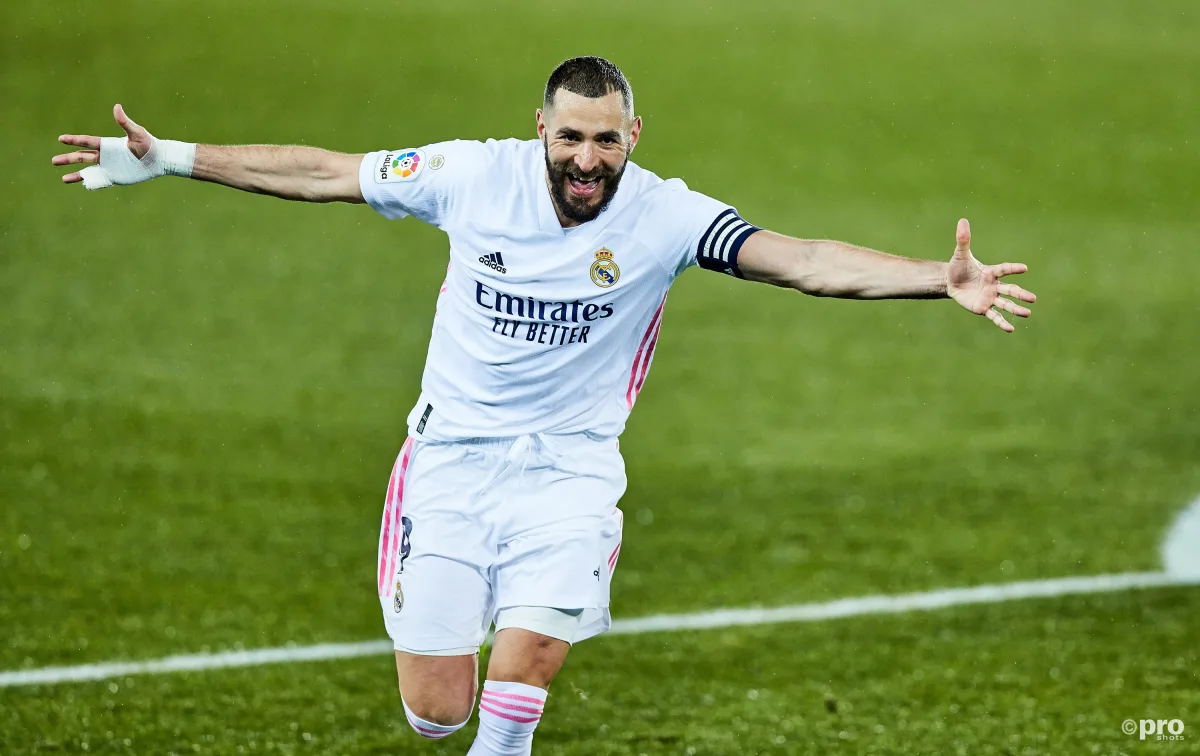 Karim Benzema has been linked with a return to former club Lyon this summer after the president of the Ligue 1 side said there had been talks between the player and sporting director Juninho.
When asked about Benzema potentially leaving Real Madrid,  Jean-Michel Aulas said it would be a "dream" for Lyon to have their golden boy return after leaving for the Santiago Bernabeu in 2009.
The speculation surrounding Benzema's future intensified when former agent Karim Djaziri revealed his belief that the Frenchman would indeed return at some point in his career.
"Will Karim Benzema return to Lyon? Yes, I think it'll happen," Djaziri told Inside Gones. "He speaks to me regularly and he watches all the matches. And he's not yet visited the Groupama Stadium.
"In his mind, it's something that he really wants. Lyon is in his heart.
"There is everything at Lyon for Karim. He doesn't want to come back to Lyon and not have his legs. He is torn between leaving the biggest club in the world and returning to Lyon. It's a question of timing."
Since Cristiano Ronaldo's exit for Juventus, Benzema has emerged as Madrid's talisman up top, meaning it would be no easy feat for someone to come in and replace him.
But, who are the candidates to do so?
One of the worst kept secrets in football is that Kylian Mbappe is keen on a move to Real Madrid after idolising Ronaldo as a boy, while Los Blancos are desperate to acquire the World Cup winner as their new Galactico.
It seems the only thing that will keep this move from happening is money, as current club PSG will want a fee well in excess of the initial £128 million [€145m] that they paid Monaco to sign him from Monaco after initially taking him on loan in August of 2017.
Due to the current pandemic, basically no club is currently in a position to pay that kind of money for one player, but, Real Madrid could benefit from being frugal over the past year.
In the summer of 2020, they didn't complete a single permanent transfer for significant money, with the only addition to the squad being Martin Odegaard who returned to the club after his loan spell at Real Sociedad was cut short.
Real Madrid have been saving up, and it is to bring in a new striker in the summer.
Up until the past year or so, it seemed like a foregone conclusion that Mbappe was Real Madrid's one and only Galactico target for the centre-forward position for the near future.
That was, until the emergence of one Erling Haaland, who has burst onto the European scene emphatically following his exploits with RB Salzburg and then Dortmund.
| Stat | Mbappe in 2020/21 | Haaland in 2021 |
| --- | --- | --- |
| Starts | 21 | 20 |
| Goals | 17 | 22 |
| Assists | 9 | 4 |
| Shots P90 | 3.8 | 3.8 |
| Touches In Box P90 | 10.7 | 7.4 |
Via FootballCritic
Haaland is more of a traditional 'number 9' than Mbappe so would be more of a direct replacement for Benzema should he leave, and has proven himself to be a more prolific goalscorer than the PSG forward.
Since the start of the 2019/20 season, Haaland has scored 66 goals in 55 starts, while Mbappe has 47 goals in 51 games.
That works out at a goals per game ratio of 1.2 for the former and 0.92 for the latter.
There is, of course, the possibility of Real Madrid signing both players, but the outlay required would need Madrid to make significant money from player sales of their own, which is unlikely in the current climate.
Luka Jovic has already had his chance to impress at the Santiago Bernabeu and failed to do so whether it be due to a lack of form or indeed a lack of opportunities.
Following his £53m [€60m] transfer from Eintracht Frankfurt in June of 2019, things have simply not worked for the Serbian in the Spanish capital, as since then he has only scored five goals Madrid, with just two coming in the league.
In the January transfer window he was loaned back to Frankfurt, and already has more league goals to his name in the first month or so of 2021 than he recorded in his entire time at Real Madrid so far.
So, there is certainly a player there, and if his parent club can find a way to get the best out of him, he might just make good on his huge transfer fee as the heir to Benzema.